Nitroplus's mascot Super Sonico is back once again, and this time with a new limited time Valentine's themed wallpaper illustration. She can be seen wishing you a happy valentine with a piece of pocky in her mouth, will you accept the gift?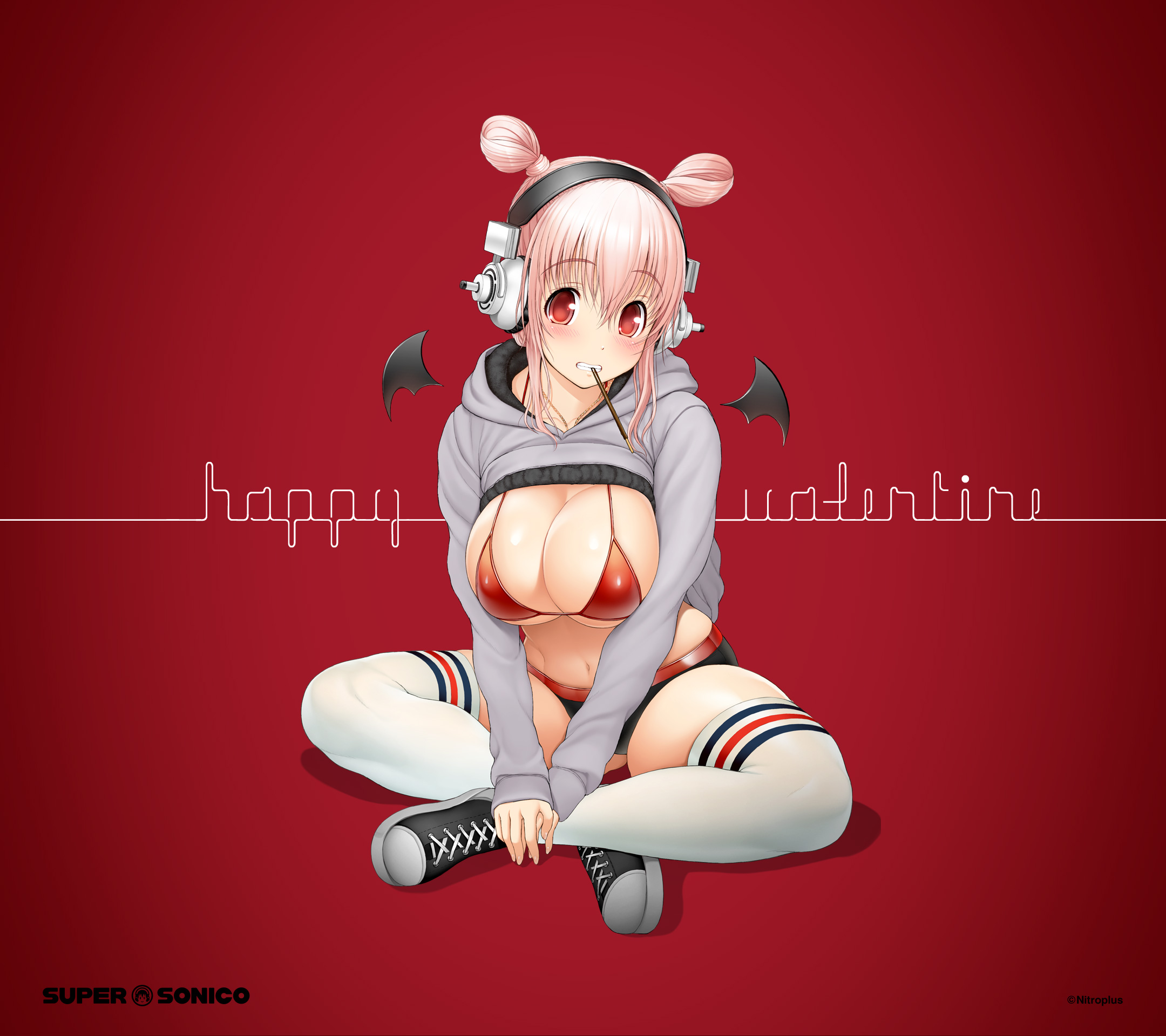 Meanwhile, character designer Tsuji Santa has posted her buddy Pochaco offering a special high calorie gift:
バレンタインなので白くまぽちゃ子からのハイカロリーなプレゼントです。お納めください。 pic.twitter.com/tcq7k0hc1O

— 津路参汰【COMIC E×Eさんにて『谷間家の日常』連載中】 (@t_santa) February 13, 2015
Super Sonico's English voice actress, Jessica Nigri, also wishes you a Super Sonico Valentines:
Super Sonico is a fictional female character created for the Japanese computer and video game software company Nitroplus, first appearing as a mascot for a Nitroplus-sponsored music festival in 2006. Nitroplus has since developed the character into a media franchise that includes music products, manga series, computer and video games, toy figurines and other merchandise. An anime television series by White Fox based on the character aired in Japan between January and March 2014.
Source: Super Sonico website, Crunchyroll