According to the official site, manga series Tamayura will get a four-part movie finale, with first part premiering Spring 2015. They will animate the final year of Fuu and the gang's high school life.
Sato and the cast (Ayana Taketatsu,  Kana Asumi, Yuka Iguchi , Yuko Gibu, Ai Kayano, Miyu Matsuki and Junji Majima) made the announcement and unveiled a visual at Tamayura Festival 2014 this weekend. A follow-up is planned for the Momoneko-sama Matsuri festival, taking place in Hiroshima this September.
Visual: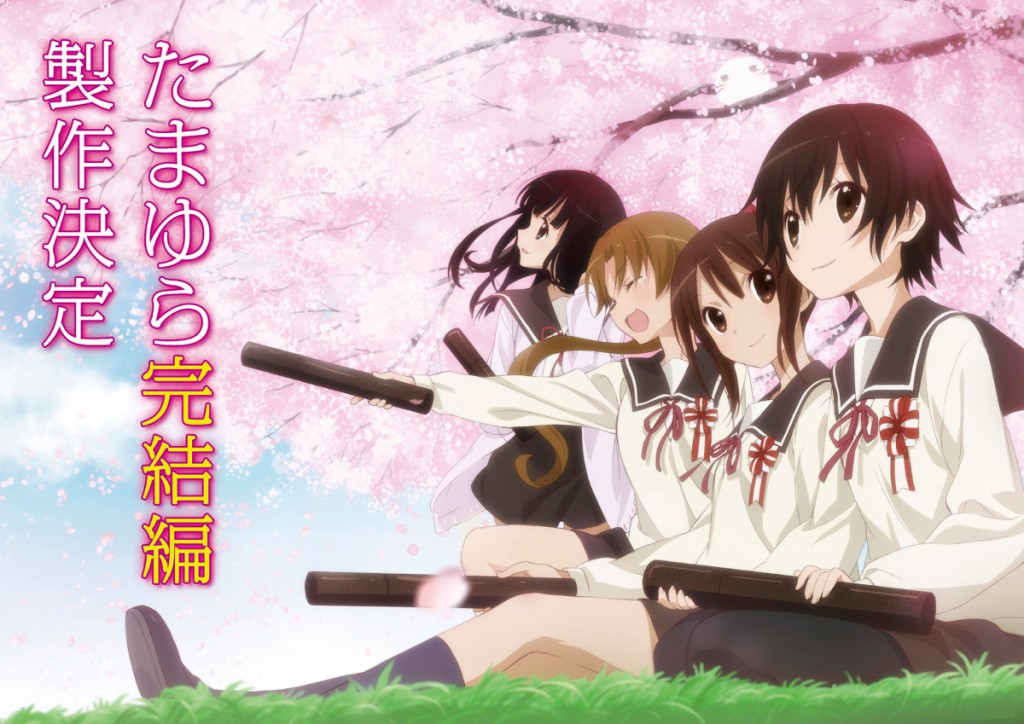 Tamayura received 5 OVAs and two seasons of an anime adaptation. The first anime season was titled Tamayura: Hitotose and aired from October 3, 2011 to December 19, 2011. The second season titled Tamayura: More Aggressive aired from July 3, 2013 to September 18, 2013. Both seasons were animated by TYO Animations. The first four Tamayura OVAs aired from September 6, 2010 to December 6, 2010. The Tamayura: More Aggressive OVA (episode 8.5) was focused between episode 8 and 9 of the anime series and aired earlier this year on June 7.
Tamayura synopsis from Haruhichan:
A "healing story" OVA from director Satou Junichi, the director of Aria and Umi Monogatari. The story takes place in Seto Inland Sea and is about a girl who likes taking pictures.
Source: yaraon, Crunchyroll