It was announced during the Comiket 89 event that Teekyuu spinoff manga Usakame will receive a TV anime adaptation in Spring 2016. The members of the voice actress unit Earth Star Dream (who also performed the opening theme song for the sixth season of Teekyuu) will voice the main characters.
The cast include:
Yuki Nakashima will voice Kinako Tanaka
Hikaru Koide as Kurumi Satou
Izumi Araida as Ayako Suzuki
Maria Tanijiri as Nishi Nishiwaraidaishi
Kanon Takao (Yuu Hiraoka from Anitore! EX) as Tasuku Furubira
Eri Sogabe (Andalucia from Anitore! EX) as Miyako Baba
Arisa Aihara as Hoheto Irohani
The staff include:
Director Shin Itagaki (Teekyuu)
Studio: Millepensee (Teekyuu 4)
Visual: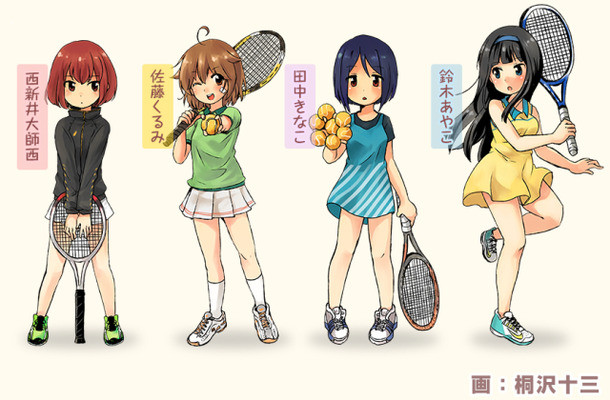 Usakame is a manga serialized in Comic Earth Star and is considered the official rival to Teekyuu. The series is written by Tsugeo Terada (Roots) and drawn by Juusou Kirisawa, with original character designs by Piyo. The first volume was released on December 12.
Tsugeo Terada also wrote the story for Teekyuu, which will receive a seventh anime adaptation premiering on January 11.
Source: Usakame official website