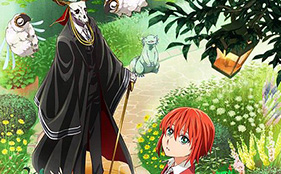 The official website for the upcoming anime adaptation of Kore Yamazaki's manga The Ancient Magus' Bride (Mahoutsukai no Yome), began streaming the first promotional video on Thursday.
In addition to this, a new key visual was also revealed on the official website: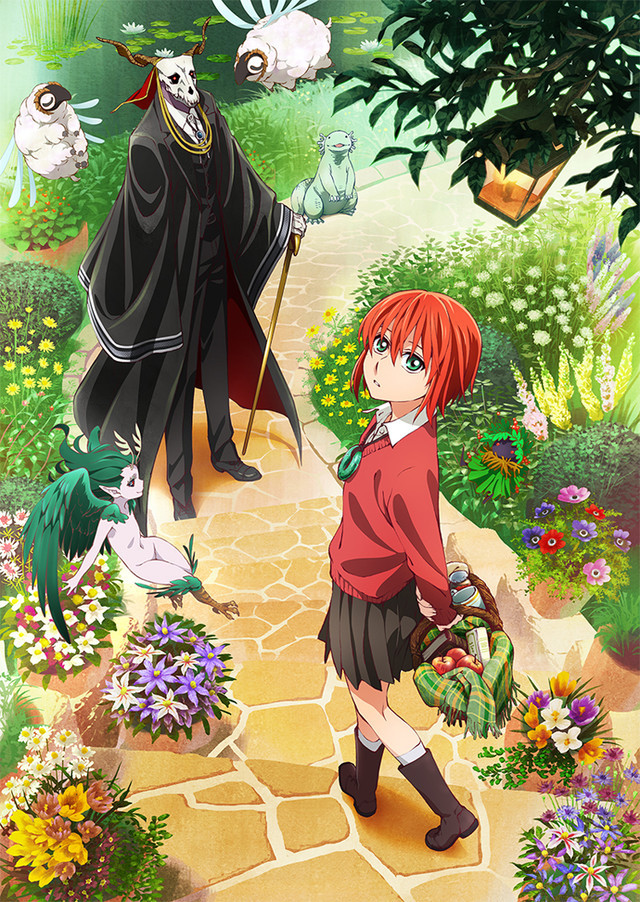 The cast for the anime from the drama CD who will reprise their roles in the anime include:
Atsumi Tanezaki (Lisa Mishima from Zankyou no Terror) as Chise Hattori
Ryota Takeuchi (Ren from DRAMAtical Murder) as Elias Ainsworth
Kouki Uchiyama (Seiya Kanie from Amagi Brilliant Park) as Ruth
Aya Endo (Lisara Restall from Dakara Boku wa, H ga Dekinai.) as Silky (Silver)
The unconfirmed cast is as follows:
Simon Callum (Toshiyuki Morikawa in the drama CD)
Angelica Burley (cast not announced)
The staff include:
Original Story: Yamazaki
Director: Norihiro Naganuma (Blood-C: The Last Dark, Yowamushi Pedal Movie)
Scripts: Aya Takaha (Psycho-Pass episode 12 script)
Character Designs: Hirotaka Katou (Empire of Corpses animation director, Hoozuki no Reitetsu)
Background Art: Bamboo (Empire of Corpses, Hoozuki no Reitetsu)
Animation Studio: Wit Studio (Attack on Titan, Owari no Seraph)
The Ancient Magus' Bride is a Japanese fantasy shounen manga series written and illustrated by Kore Yamazaki. The series is published in Japan by Mag Garden in its Monthly Comic Garden magazine. The manga licensed is in North America by Seven Seas Entertainment. A three-part prequel anime will be produced by Wit Studio.
The Ancient Magus' Bride synopsis from MAL:
Hatori Chise is only 16, but she has lost far more than most. With neither family nor hope, it seems all doors are closed to her. But, a chance encounter began to turn the rusted wheels of fate. In her darkest hour, a mysterious magus appears before Chitose, offering a chance she couldn't turn down. This magus who seems closer to demon than human, will he bring her the light she desperately seeks, or drown her in ever deeper shadows?
Source: Comic Natalie