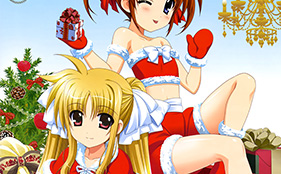 A new festive visual of the magical girls from the anime adaptation of Masaki Tsuzuki and Takuya Fujima's manga Magical Girl Lyrical Nanoha ViVid has been featured as a poster in the January 2016 issue of NyanType as a poster. This issue of NyanType can be purchased here (get 5% off with coupon code MOE-N3Y-4YW0QK) and you can view the posters that came in this issue here.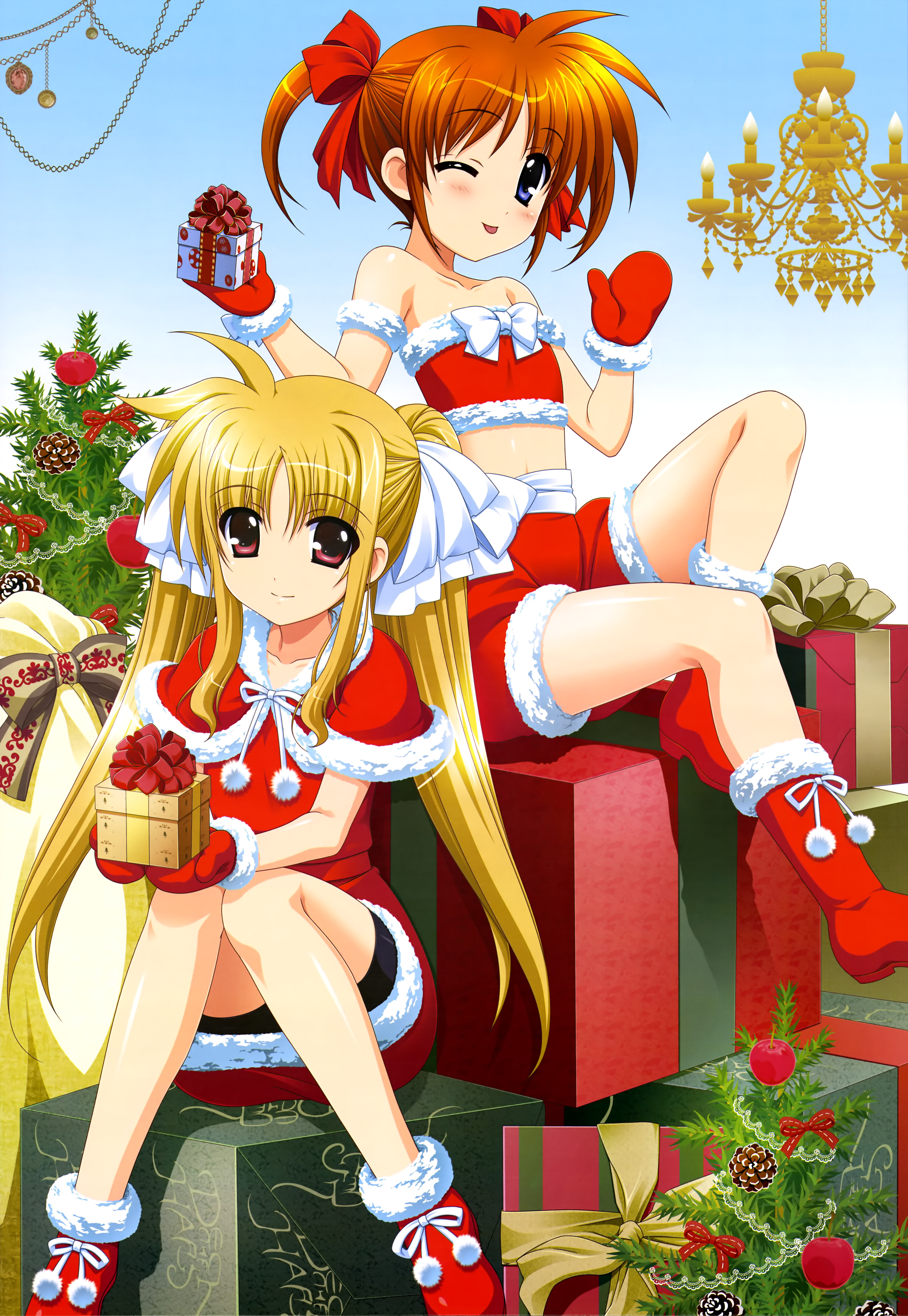 Anime visual: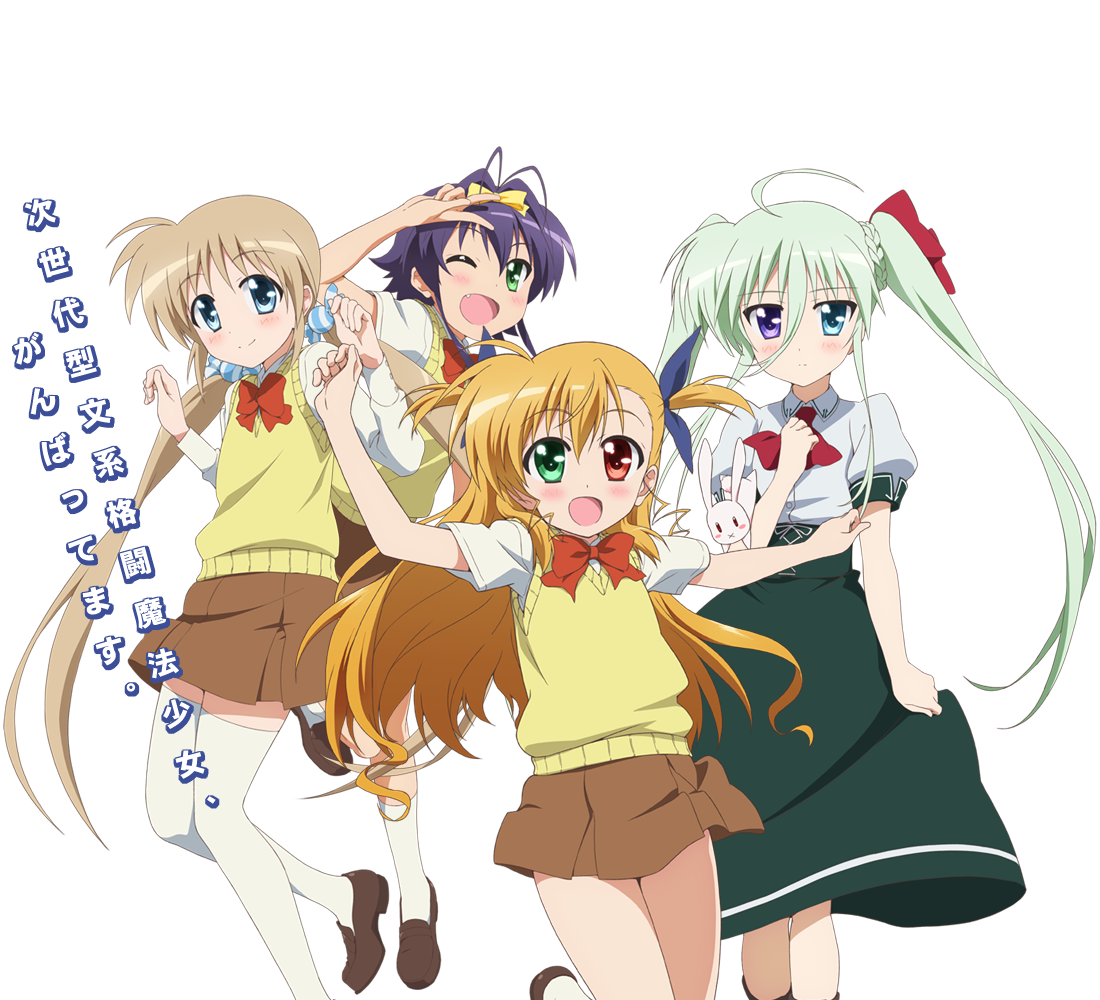 Magical Girl Lyrical Nanoha ViVid is the fourth installment in the Magical Girl Lyrical Nanoha franchise, set 4 years after the events of Magical Girl Lyrical Nanoha StrikerS. It is a manga series written by Masaki Tsuzuki and illustrated by Takuya Fujima. The series began in 2009 in Kadokawa Shoten's Comp Ace Magazine. To date a total of 12 volumes have been published. The series also inspired a spin-off 4koma series titled Magical Girl Lyrical Nanoha ViVid Life that is illustrated by Nekotofu. The first four volumes of the series has been republished in full colour under the Magical Girl Lyrical Nanoha ViVid Full Colors title.
Mahou Shoujo Lyrical Nanoha ViVid synopsis from Haruhichan:
Set 4 years after StrikerS, Nanoha finally has time to get off her feet, now explore the Nanoha world in Vivio Takamichi's shoes and her device, Sacred Heart.