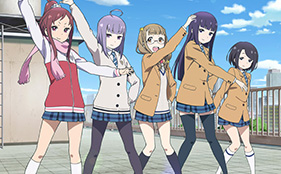 The stage event schedule of AnimeJapan 2016 has revealed the voice cast members of Toei Animation's dance-themed original anime movie project File(N):Project PQ.
Toei first revealed File(N):Project PQ in January 2015 in a collaboration with Tokyo-based idol unit P.IDL (Performance IDol League) for their "Teenage Blues" CD single. The anime follows five girls who build a bond through dancing. On the day before their high school graduation ceremony, they are transported to another world. Learning that their own world is in danger, the girls must dance to save it. The movie is scheduled to premiere in 2016.
The cast consist of:
Shiori Izawa (Saya Sasamiya from Gakusen Toshi Asterisk)
Tomoyo Kurosawa (Kumiko Oumae from Hibike! Euphonium)
Ari Ozawa (Asami Kazari from Active Raid)
Asami Seto (Kurokami no Onna from Death Parade)
Atsumi Tanezaki (Moe Nishinosono from Subete ga F ni Naru: The Perfect Insider)
The staff include:
Director: Naoki Miyahara (Precure All Stars DX the Dance Live: Miracle Dance Stage e Youkoso)
Original Character Design: Kohaku Kuroboshi (Sekai Seifuku: Bouryaku no Zvezda)
Character Design, Chief Animation Director: Takayuki Urakami (Colorful Movie)
Anime visual: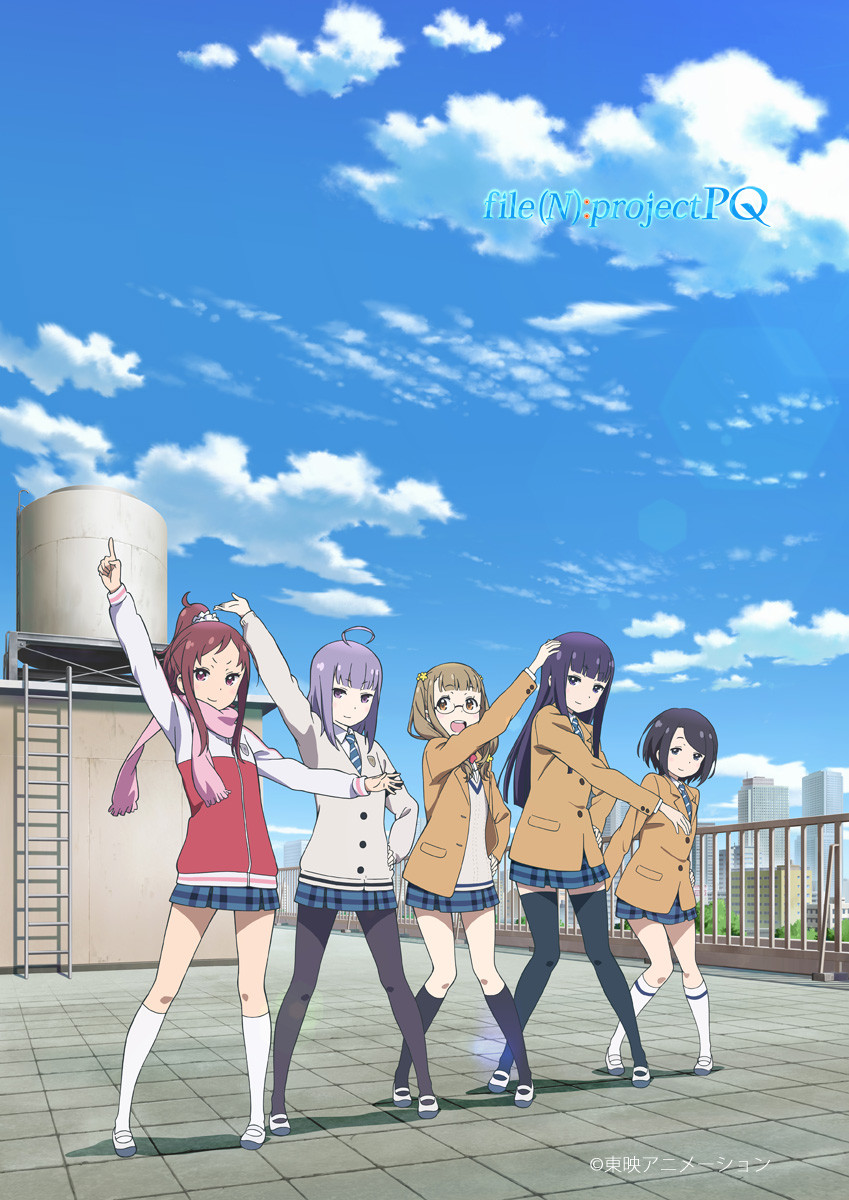 Toei Animation also began streaming the first promotional video and video dance lesson for File(N):Project PQ, its dance-themed original anime movie project recently:
File(N):Project PQ synopsis from MAL:
The story begins the day before the graduation ceremony. Five middle school girls each are preoccupied with their real everyday lives. These girls meet each other in a fantasy world after being sent there through a sudden occurrence. There, they learn about the impending crisis that this world is facing. The way to avert this crisis is for the five to collaborate and bring their five hearts together as one through dance.

However, the five cannot come to love the world, and cannot tell their true feelings to one another, so their hearts are unable to unite. The time limit is fast approaching. Can the dance of the five girls save the world? And will they be able to graduate?
Source: AnimeJapan, Oricon Style