The CEO and President of Funimation has announced in a recent press release that a third season of the anime adaptation of Sui Ishida's Tokyo Ghoul manga is currently slated to air in 2016. Do note that no other official Japanese sources have confirmed the announcement.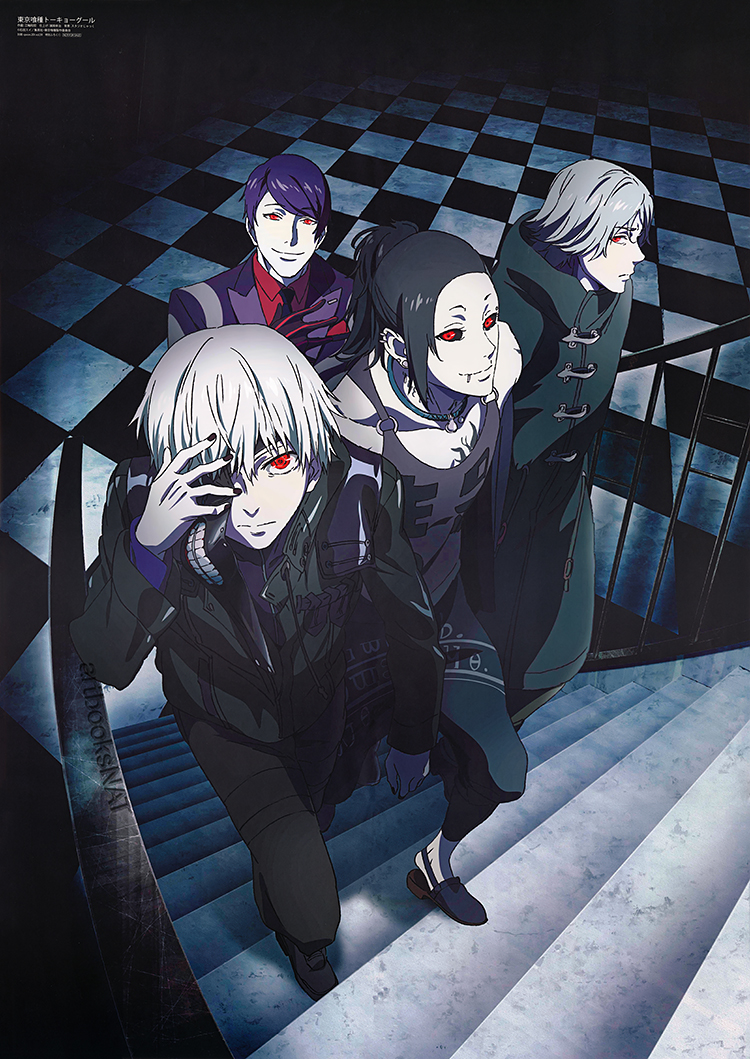 Mobile developer GameSamba and anime licensor Funimation are collaborating with each other to produce a mobile game based on Tokyo Ghoul. In a press release announcing the collaboration, Gen Fukunaga mentions the first details about a third season of the anime:
With Season 2 now finished and Season 3 set for 2016, the anticipation for the mobile game has only grown higher.
The mobile game itself will be out in 2016 in English Worldwide for Android and iOS devices. The two companies, owned by Group 1200 Media, have previously worked together to produce a free to play browser RPG based on Hiro Mashima's Fairy Tail, which is also currently scheduled to release in 2016.
Tokyo Ghoul is a manga series by Sui Ishida. It was serialized in Shueisha's seinen manga magazine Weekly Young Jump between September 2011 and September 2014 and has been collected in fourteen tankobon volumes as of August 2014. A sequel titled Tokyo Ghoul:re began serialization in the same magazine in October 2014 and a prequel titled Tokyo Ghoul: JACK is running online on Jump Live. A 12-episode anime television series adaptation by studio Pierrot aired on Tokyo MX between July and September 2014 and a 12 episode second season titled Tokyo Ghoul √A, started airing on January 8, 2015.
Tokyo Ghoul synopsis from Haruhichan:
The suspense horror/dark fantasy story is set in Tokyo, which is haunted by mysterious "ghouls" who are devouring humans. People are gripped by the fear of these ghouls whose identities are masked in mystery. An ordinary college student named Kaneki encounters Rize, a girl who is an avid reader like him, at the café he frequents. Little does he realize that his fate will change overnight.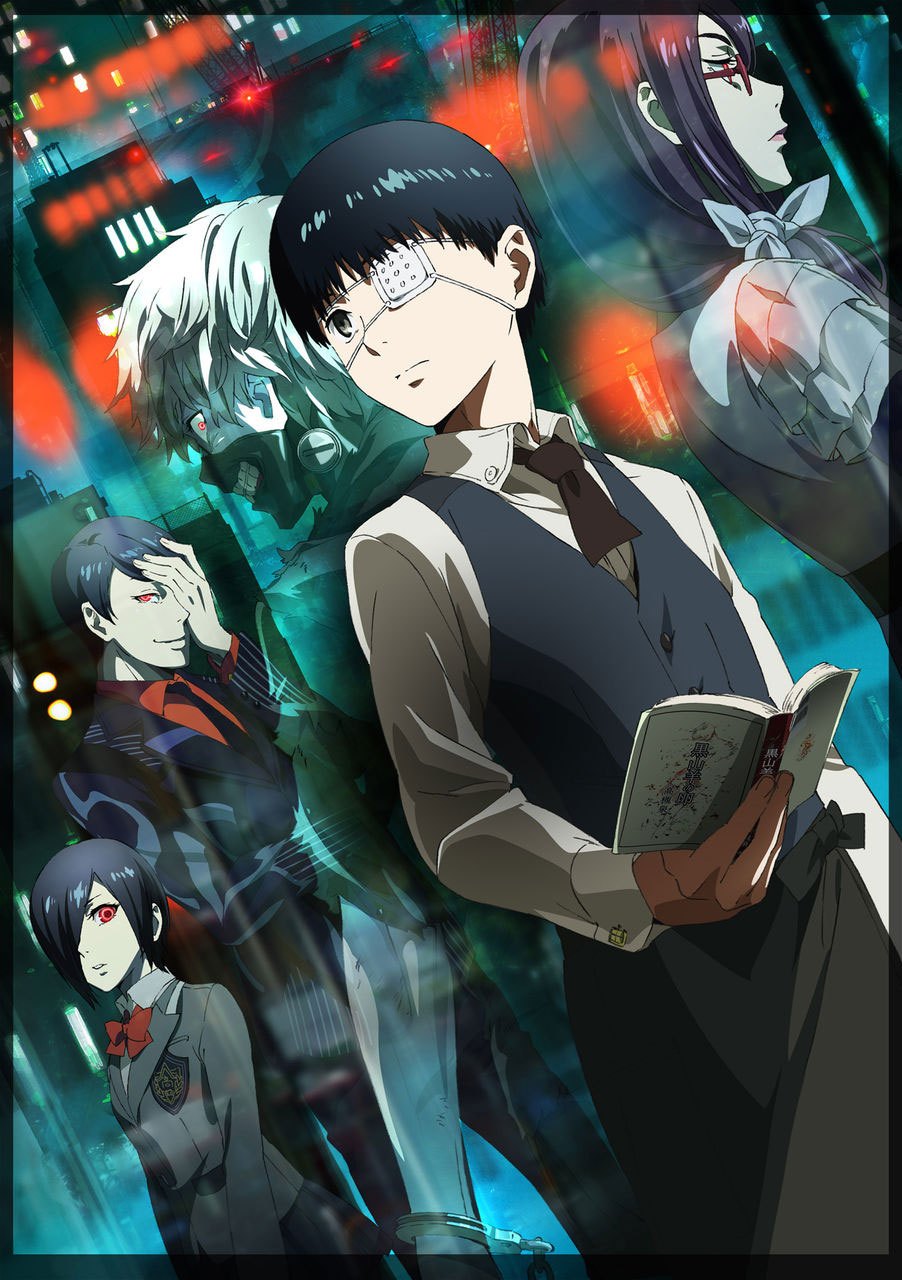 A third season of the Tokyo Ghoul anime is currently underway and will air in 2016. Further information, and confirmation from Japanese sources, about the anime will be revealed in the near future.
You can visit the anime's official website here: http://www.maql.co.jp/special/tokyoghoul/
And follow the Tokyo Ghoul anime on Twitter: @tkg_anime
Source – Anime News Network, GameSamba