The official website for the anime adaptation of Kenji Saitou's Trinity Seven manga series has posted a new illustration which features Lieselotte Sherlock in a Christmas tree dress, Lilith Asami in a Santa outfit and Yui Kurata in a reindeer dress.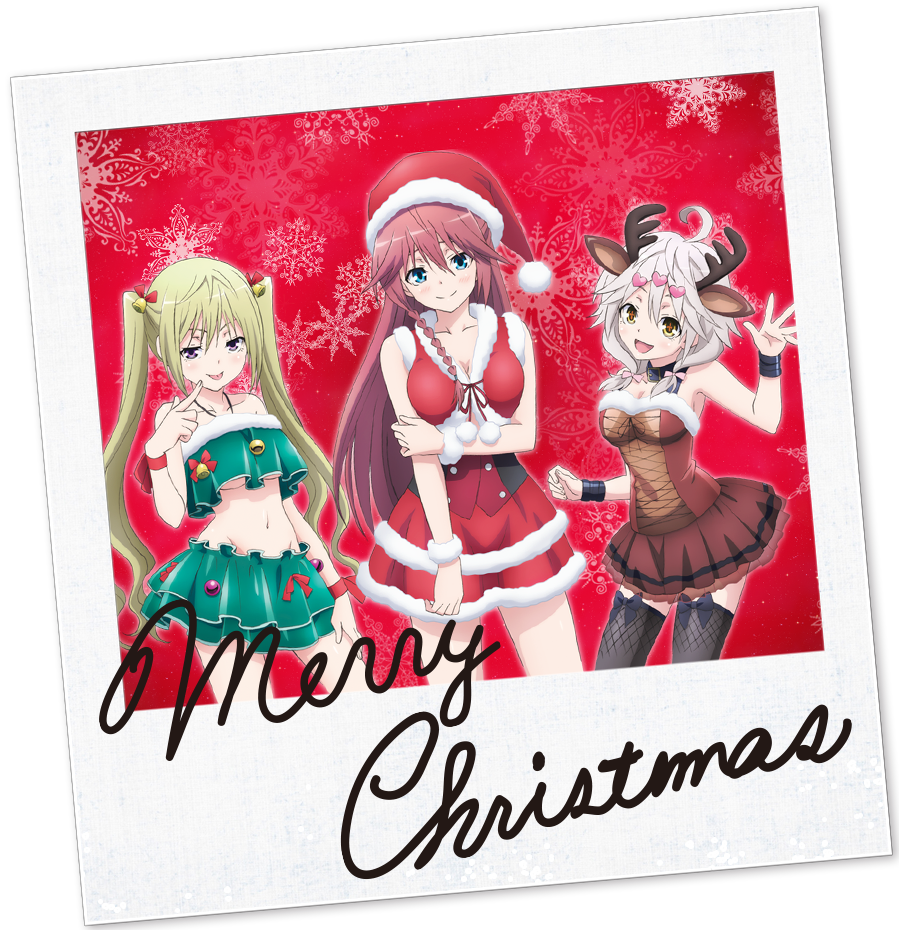 Trinity Seven: 7-nin no Masho Tsukai is a fantasy romantic comedy manga series by Kenji Saitou with art by Akinari Nao. It has been serialized in Fujimi Shobo's shōnen manga magazine Monthly Dragon Age since 2010 and collected in ten tankoubon volumes. A light novel adaptation by Kenji Saitō with art by Akinari Nao is being published by Kadokawa Shoten. The first volume was released on November 8, 2014. An anime television series adaptation by Seven Arcs started airing in October 2014.
Trinity Seven synopsis from Haruhichan:
In this "romantic comedy but sometimes serious magical school story," life as Arata Kasuga knows it is wiped out by a bizarre incident known as "Collapse Phenomenon," which causes worldwide destruction and takes his cousin Hijiri Kasuga to the next world. To resolve the "Collapse Phenomenon" and bring back Hijiri, Arata enrolls in the Royal Biblia Academy. Waiting in the school are seven beautiful female magic users — the Trinity Seven.
Source: Trinity Seven official website