TOHO began streaming a 34-second promotional video for the two upcoming Live-Action movies based on Yuki Suetsugu's Chihayafuru manga, which was adapted into an anime including two seasons in 2011 and 2013.
The two Live-Action films will hit Japanese theaters in both March 2016 and April 2016, the first one will be titled Chihayafuru: Kami no Ku (Chihayafuru: Upper Phrase) and the second one will be titled Chihayafuru: Shimo no Ku (Chihayafuru: Lower Phase), the titles refer to the two halves of each poem from the Japanese card game of karuta.
A new key visual was also released back in September, inspired by the 2nd volume manga's cover and featuring actress and model Suzu Hirose which will play Chihaya Ayase, the protagonist of the manga and anime series.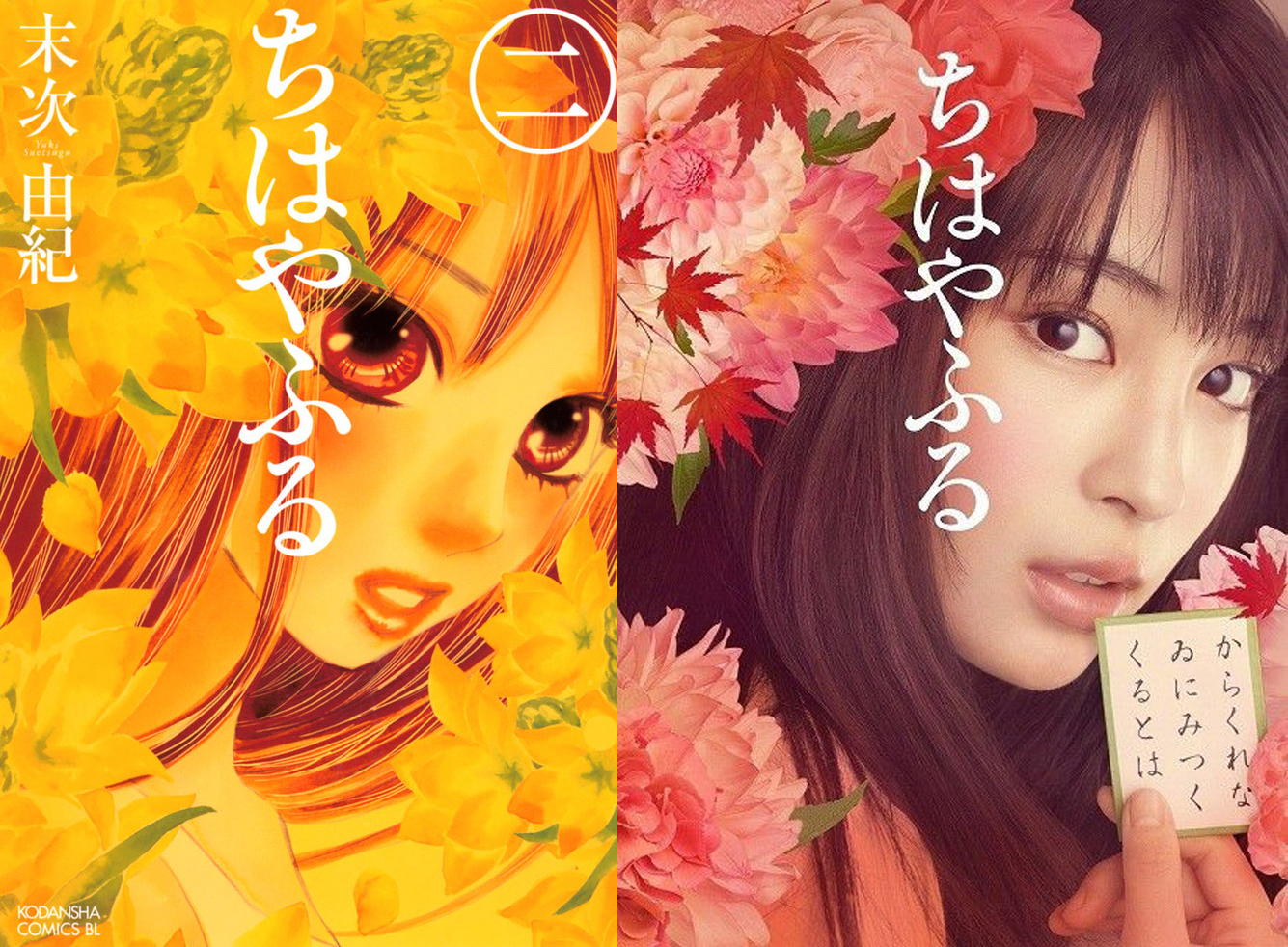 The cast for the Live-Action movies was also revealed back in June and includes:
Norihiro Koizumi (Midnight Sun, FLOWERS) will be the writer and director of the movie.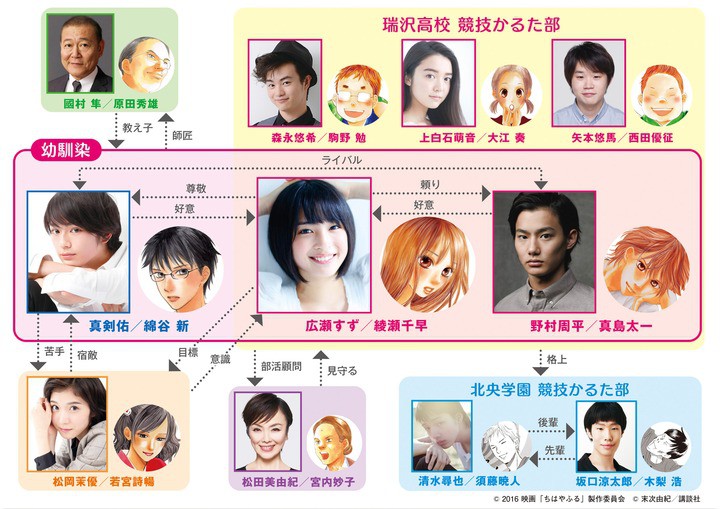 Synopsis of Chihayafuru by ANN:
Chihaya Ayase is a frank and ebullient girl who becomes fascinated by the obscure world of competitive karuta, a card game based on Japanese poetry. Introduced to the aggressive style of the game by a quiet and thoughtful elementary school classmate named Arata Wataya, the two quickly become close friends. They start playing as a group with Taichi Mashima, Chihaya's smart and athletic childhood friend, until they have to part ways during their middle school years due to several circumstances. As their high school life begins, they meet once again.