It was revealed on the official website for the original anime, Urawa no Usagi-chan, that it will premiere on April 9, 2015. The anime will be airing every Thursdays, 1:35 am on TV Saitama (Teletama) channel.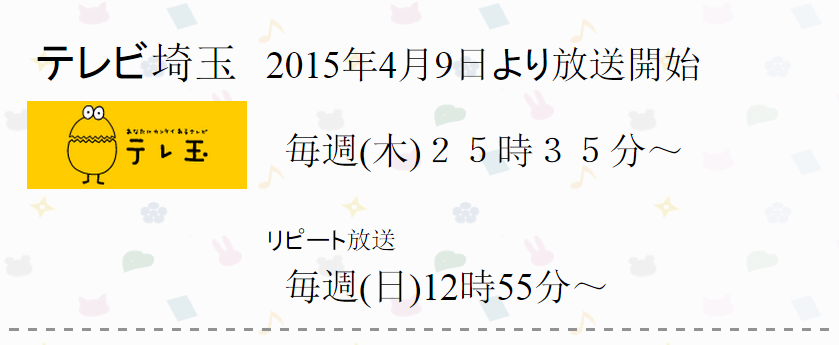 The anime was announced on Anitamasai (abbreviated as Anime and Manga Matsuri in Saitama; a Saitama-based anime and manga festival/convention) that was held on October 11 & 12, 2014. The anime is to advertise Urawa City in Saitama, Japan. And the characters of the series will be named after many places of the city.

Urawa no Usagi-chan's character designs and the cast's official list has also been announced:
Director – Mitsuyuki Ishibashi
Series Configuration – Hanamura Yuichiro
Original Character Design – NOB-C
Set Character Animation – Shintaro Matsushima
Music – Morohashi Kuniyuki
Sound Director – Gobun Yuki
Acoustic Production – Groove
Executive Producer – Dai Kashima
Planning and Production – Misawa Yuki
Producer – Hidehiko Takahashi
Production producer – Yamaura Takahou
Production Production – harappa
Animation Studio – A-Real
Character Visual: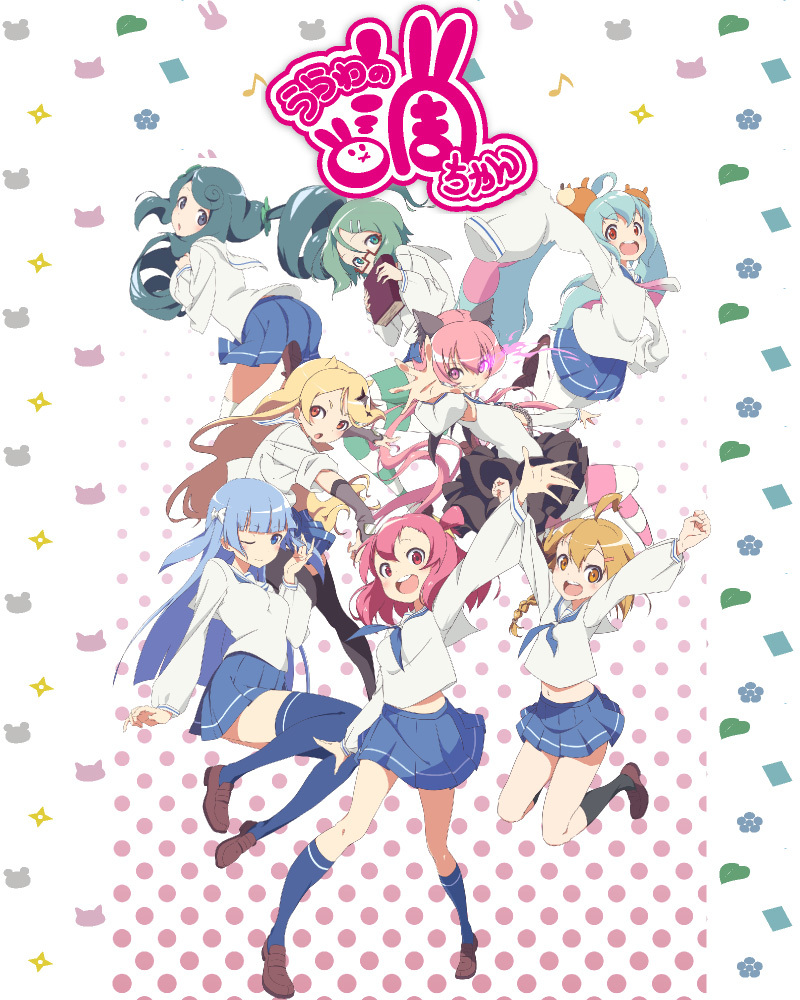 First Key Visual: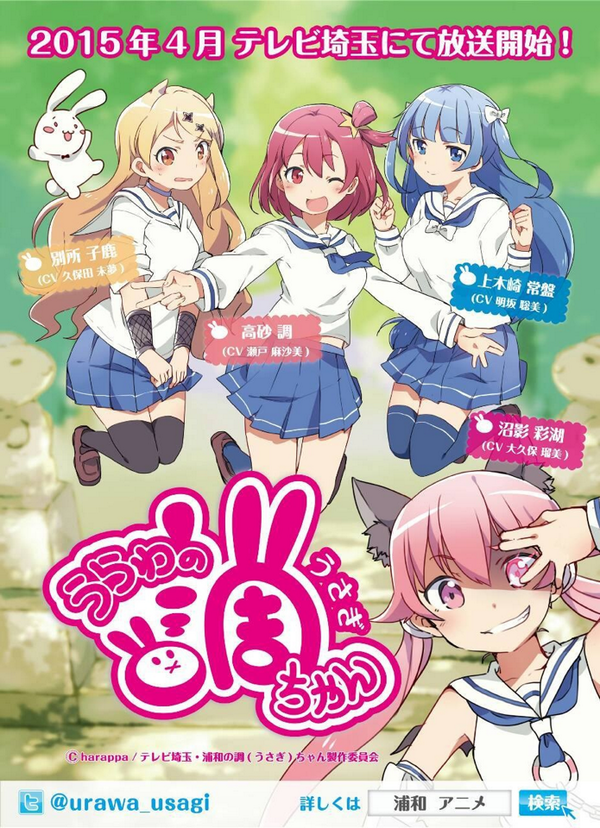 Second Visual: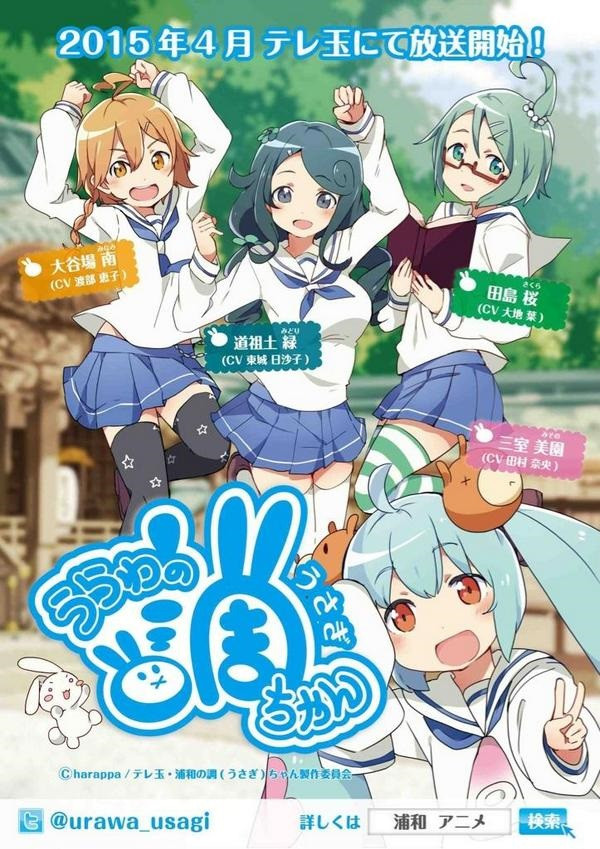 Visit the anime's official twitter account here. And don't forget to use the official anime hashtag (#浦和アニメ ) when it airs!