A supporting character from the upcoming Fall anime, Ushinawareta Mirai wo Motomete, changed voice actors. Akio Ohtsuka (Fate/Zero's Rider, Hunter x Hunter 2011's Uvogin) took over Masashi Hirose's (Gundam Build Fighters' Ramba Ral) role as Sakunoshin Honjou. The cause of Ohtsuka's take over is because of Hirose's long-term hospitalization.
The cast of the anime will still remain as follows:
Terashima Takuma as Akiyama Sou (Log Horizon's Shiroe, Blood Lad's Wolf)
Tomonaga Akane as Furukawa Yui (Diabolik Lovers' Cordelia)
Tamiyasu Tomoe as Hanamiya Nagisa (Little Busters!' Natsume Rin)
Mizusawa Kei as Hasekura Airi (Walkure Romanze's Celia Aintree)
Takada Hatsumi as Sasaki Kaori (Maria Holic's Tsutsui Honoka)
Tanezaki Atsumi as Azuma Yaeko (Zankyou no Terror's Lisa Mishima, Tonari no Kaibutsu-kun's Natsume Asako)
Sato Satomi as Fukazawa Karin (K-On's Tainaka Ritsu, Gochuumon wa Usagi Desu Ka?'s Ujimatsu Chiya)
Yamaguchi Kappei as Taidarou Osafune (Death Note's L Lawliet, Detective Conan's Edogawa Conan)
Production staff:
Director: Hosoda Naoto (Mirai Nikki, Hataraku Maou-sama!)
Sound Director: Motoyama Satoshi (Oreimo, My Teen Romantic Comedy SNAFU)
Script: Murai Sadayuki (Natsuiro Kiseki) and Takahashi Tatsuya (Blazblue: Alter Memory)
Studio: Feel (Jinsei, Mayo Chiki!)
Ushinawareta Mirai wo Motomete 30 second CM:
Key Visual: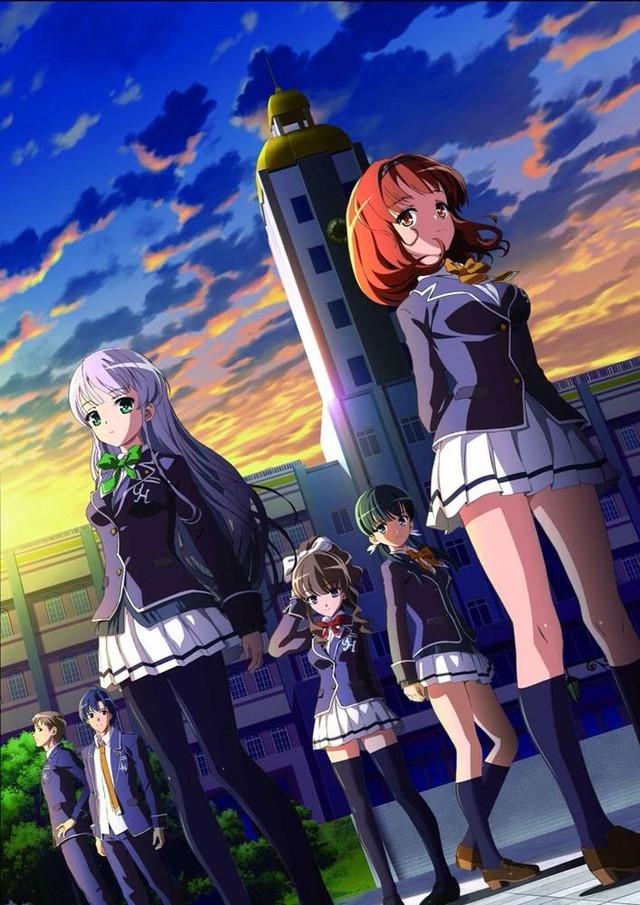 Ushinawareta Mirai wo Motomete, subtitled À la recherche du futur perdu, sometimes abbreviated as Waremete, is a Japanese adult visual novel developed by Trumple and released for Windows on November 26, 2010. The title is derived from In Search of Lost Time, a French novel written by Marcel Proust. There have been two manga adaptations published by Kadokawa Shoten and Media Factory. An anime adaptation produced by Feel and directed by Naoto Hosoda will begin airing in Japan on October 4, 2014.
Ushinawareta Mirai wo Motomete's synopsis from Haruhichan:
The story is set one autumn at the beginning of the 21st century in the Uchihama area. Uchihama Academy is growing by leaps and bounds. With the construction of a new school building, there will be one last General Club Festival at the old building that is slated to be closed. The students vow to go all out to make this final cultural festival a success.

The Astronomy Club of the protagonist Sou Akiyama is filled with the big names on campus. Just before the festival on October 1, the club receives a request from the student executive committee to calm the uneasiness among the students. There are reports of ghost sightings, accidents, sleeping sickness, and other mysterious incidents at the old building. When Yui Furukawa, a quiet girl who transfered late into the school, appears before Sou, the gears of fate slowly begin to move.
Source – Ota-suke