The first promotional video has launched for the upcoming anime adaptation of Shoji Gatoh's light novel Amagi Brilliant Park from Kyoto Animation. The video launched at Comiket 86 and previews the Opening theme of the anime: Extra Magic Hours from AKINO and bless4. The anime will be airing this October during the Fall/Autumn 2014 anime season.
Here are all the released visuals of the anime: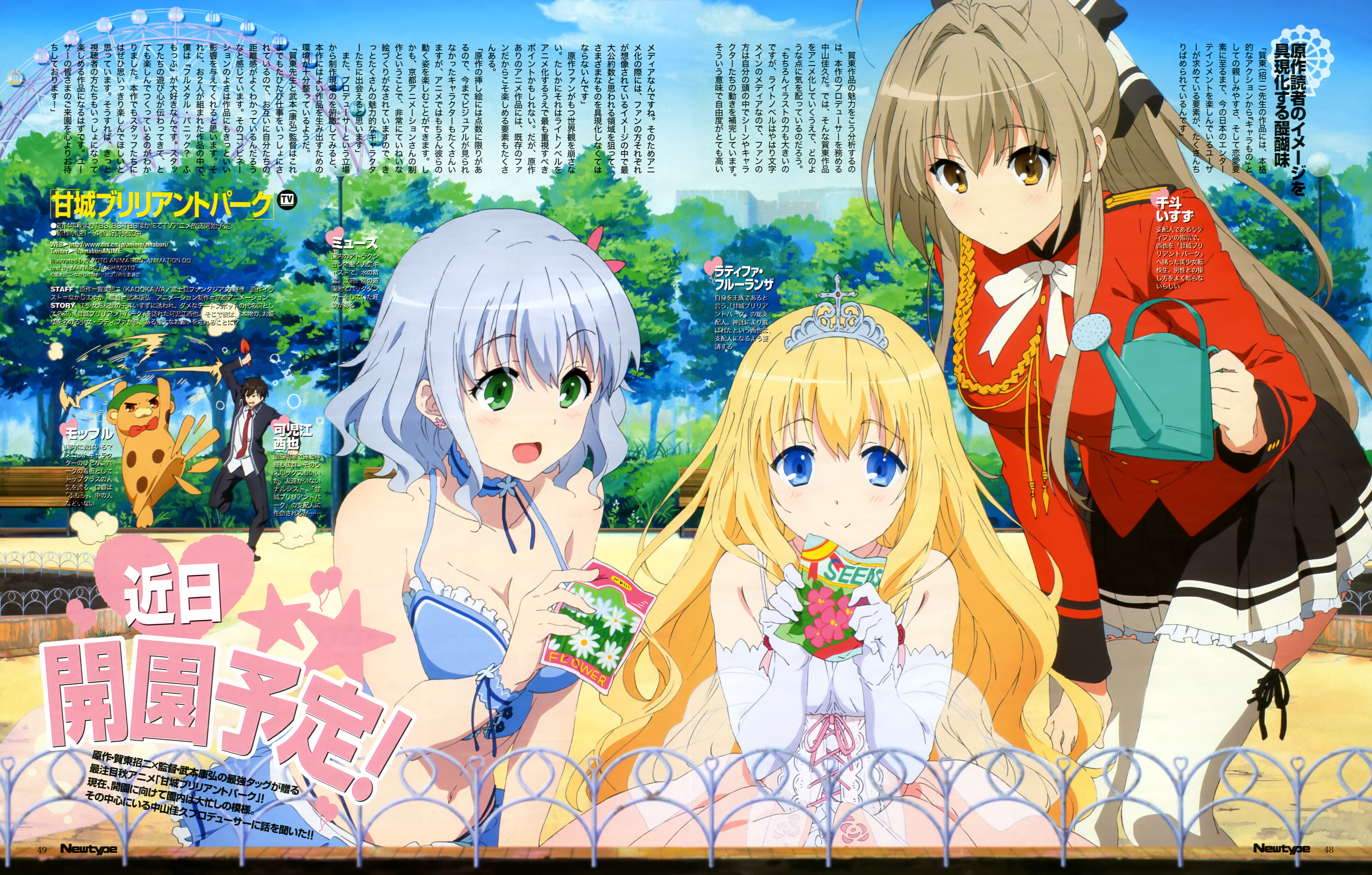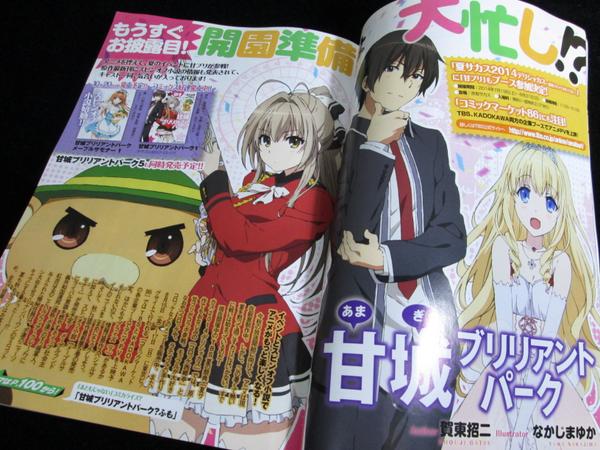 Amagi Brilliant Park synopsis from Haruhichan:
The story centers around a highschool student Seiya Kanie. On a Sunday, a mysterious transfer student who carries a musket gun Isuzu Sento takes him to an old and deserted amusement park Amagi Brilliant Park in Amagi-city, which is located in the western part of Tokyo. He is told that if the park can't attract 100,000 visitors in the next two weeks, it will be closed immediately. For some reason, Seiya has to save the park as an acting manager.
You can also check out the anime's official site: http://www.tbs.co.jp/anime/amaburi/
And follow their Twitter: @amaburiANIME