On January 24th, 2015, virtual-diva Vocaloid IA celebrated her birthday with a collaboration with Japanese electro duo Jumicchi at the "IA 3 Anniversary Thank you Party – Live & Talk ~"  event.
IA is a Japanese Vocaloid developed and distributed by 1st Place Co., Ltd., and was released in January 2012 for the VOCALOID3 engine. Her voice is provided by the Japanese female singer, Lia, known for Tori no Uta which is the opening theme song for Air. IA is also the first VOCALOID3 to top 1 million views on NicoNico Dougo.
Make sure to check out more anniversary goodies on the official website here.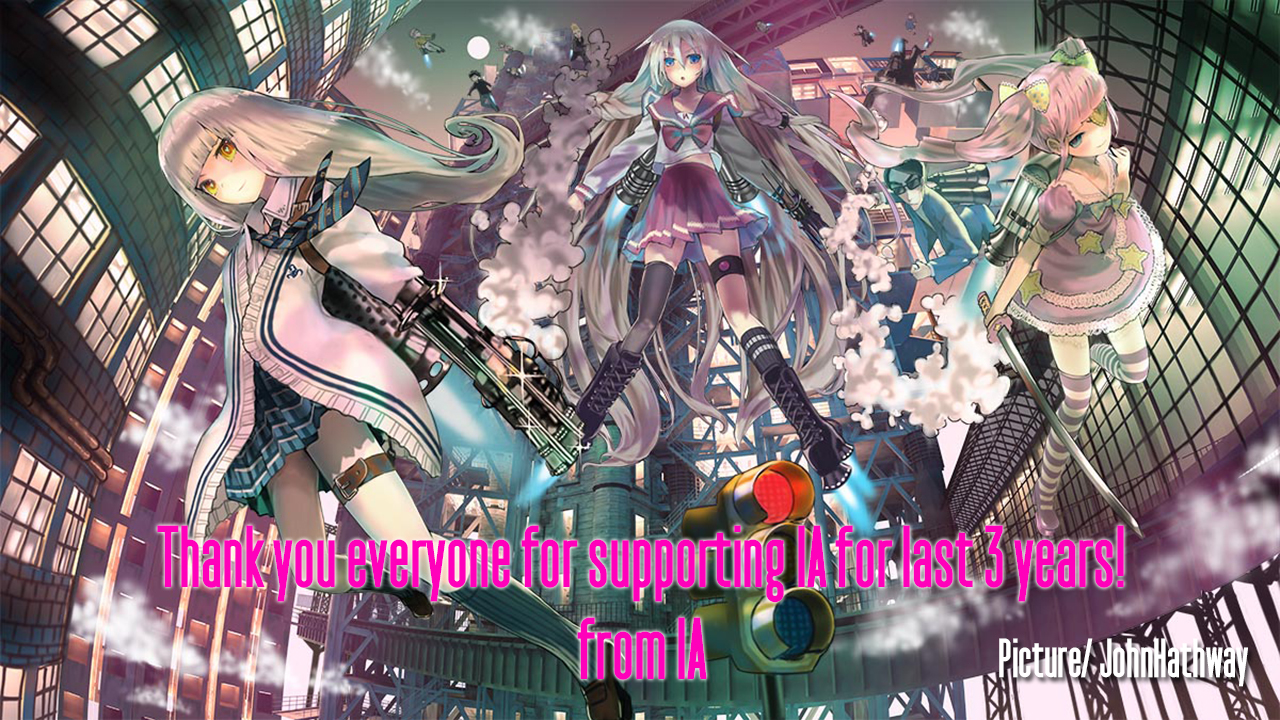 Source: Crunchyroll