The girls from the Wagamama High Spec has been featured as a poster in the June 2016 issue of Megami. This issue can be purchased here (get 5% off with coupon code MOE-N3Y-4YW0QK) and you can view the other posters that come bundled in this issue here.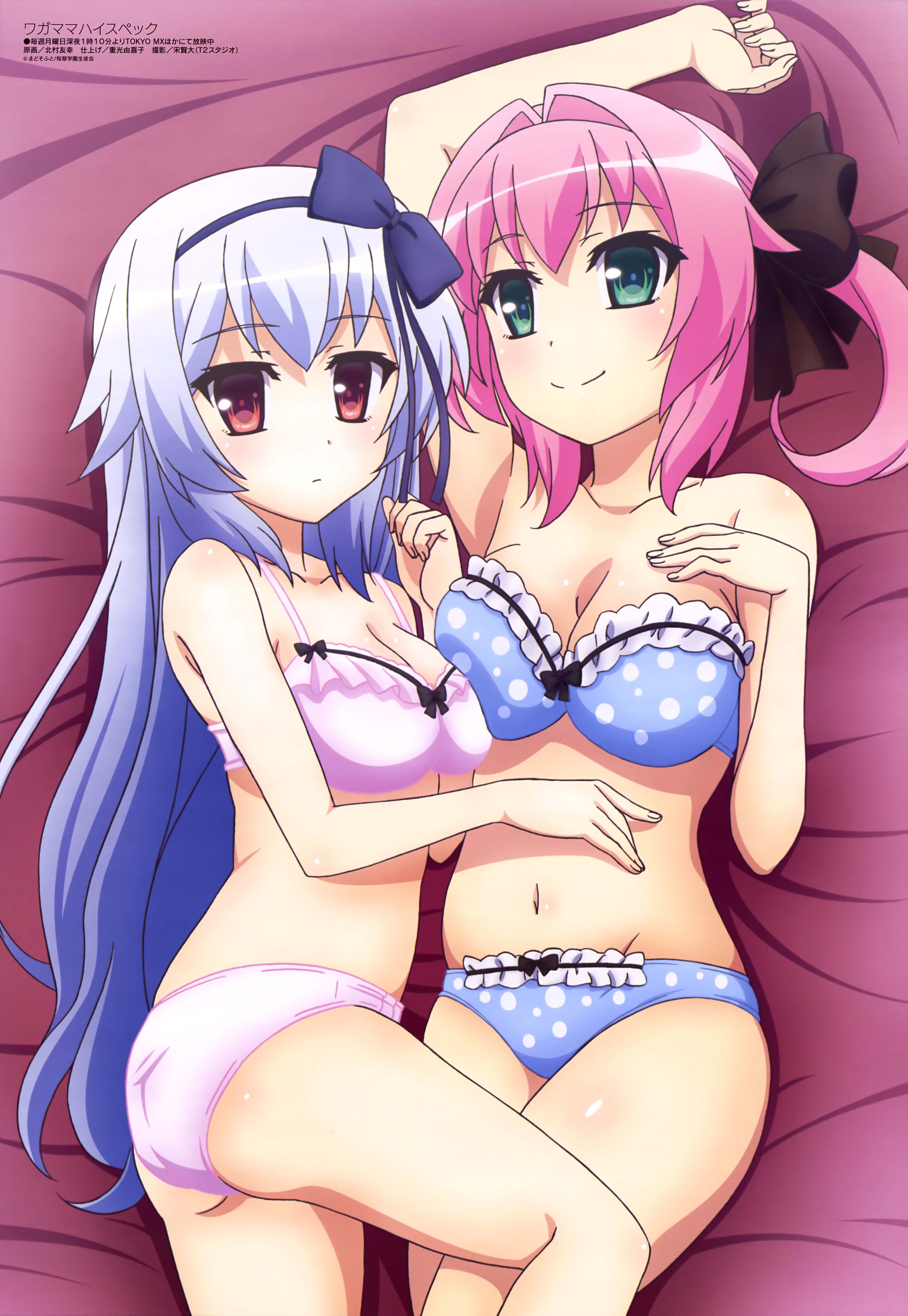 Wagamama High Spec, officially abbreviated as Wagahigh, is a Japanese adult visual novel developed by Madosoft and was released for Windows on April 28, 2016. An anime television series adaptation produced by AXsiZ began airing in April 2016. An English version of the visual novel will be released by Sekai Project.
Wagamama High Spec synopsis from Haruhichan:
Even though he's just a student, the protagonist in Wagamama High Spec also happens to be the author of a manga published in a weekly magazine. Since it's mainly an ecchi and romcom type of story, he is actually hiding this fact from most people around him. The only people that know are his younger sister and his best friend.

But then on one day, the student council president happens to find out his secret, just as she was actually looking for a male member to include in the student council. Afraid of having his secret exposed, our protagonist joins the student council under the promise of his secret staying safe.