The official Twitter account for the anime adaptation of Karino Takatsu's Working!! (Wagnaria!!) manga has announced that the series' web manga, Web-ban Working!!, will be adapted into a TV anime. The anime will be titled WWW.Working!!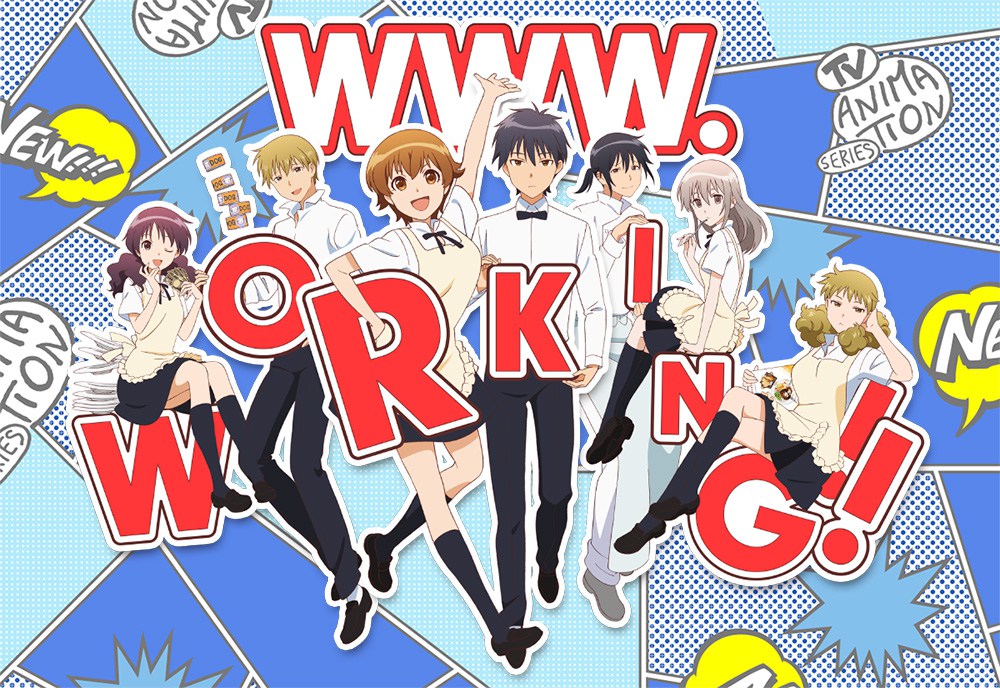 The main cast of the upcoming anime was also revealed, which will feature the return of the cast from the web manga's Drama CD:
Yuuichi Nakamura (Kyousuke Kousaka in Oreimo) will voice Daisuke Higashida
Haruka Tomatsu (Asuna from Sword Art Online) voices Hana Miyakoshi
Sora Amamiya (Miia from Monster Musume) as Shiho Kamakura
Kensho Ono (Slaine Troyard from Aldnoah.Zero) is voicing Yuuta Shindou
Yoko Hikasa (Mio Akiyama in K-ON!) voicing the role of Sayuri Muranushi
Kouki Uchiyama (Raku Ichijou in Nisekoi) as Masahiro Adachi
Risa Taneda (Mirai Kuriyama in Kyoukai no Kanata) voices Kisaki Kondou
The anime's site has also revealed that Yumi Kamakura (Working!! and Working!!!) will return to direct the upcoming anime with A-1 Pictures (Sword Art Online, Working!!) helming the anime's production once again.
Here is the first promotional video:
http://www.dailymotion.com/video/x41ck0k
Working!! (Wagnaria!!) is a 4koma manga written and illustrated by Karino Takatsu. The series began serialization in 2005 in Square Enix's Young Gangan magazine and ended on December 25th last year being compiled into 13 volumes. The series received a 4koma web manga spin-off titled Web-ban Working!! that has a total of 3 volumes released to date. The series received an anime adaptation in 2010 from A-1 Pictures (Sword Art Online, Fairy Tail) that is directed by Yoshimasa Hiraike (AKB0048, Gugure! Kokkuri-san). The anime's second season, Working'!!, was produced in 2011 by the same studio, but was directed by Atsushi Ootsuki (To LOVE-Ru, Ladies versus Butlers!). A third season of the anime aired in the Summer 2015 anime season.
Here is a synopsis of the series from MAL:
Set in a family restaurant in Hokkaido, the northern prefecture of Japan, 16-year-old high school student Souta Takanashi works part-time along with his strange co-workers: Popura Taneshima, a high school girl who's a year older than Souta, yet easily mistaken for an elementary/middle schooler, and Kyoko Shirafuji, the 28-year-old store manager who doesn't bother to do any work at all.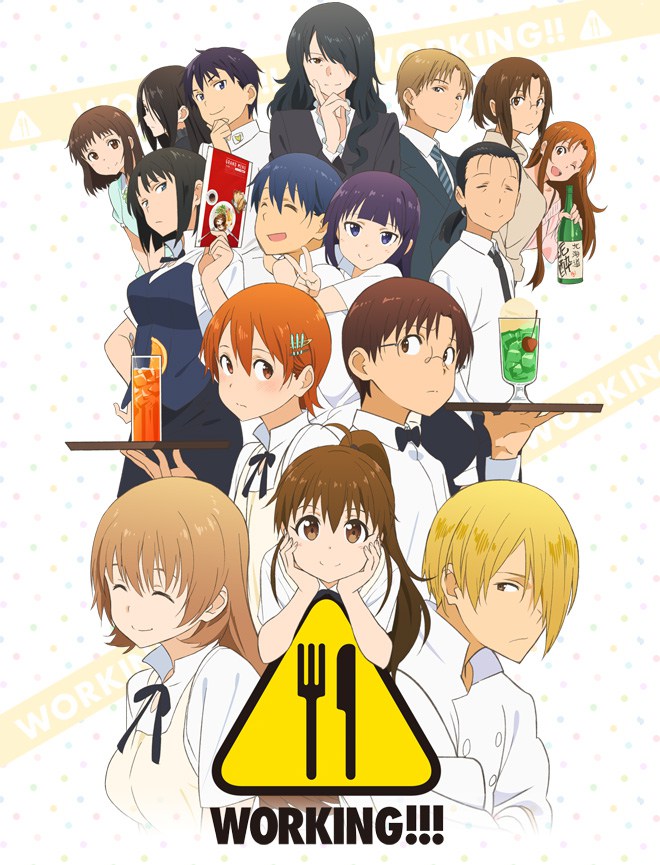 The WWW.Working!! TV anime is currently in production. Further information about the series will be revealed at a later date.
You can visit the aime's website here: http://working-www.com/
And follow the series on Twitter: @Wagnaria
Source:  Anime News Network