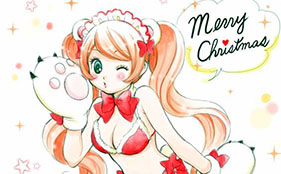 With Kunihiko Ikuhara's 2015 original Yuri Kuma Arashi (Yuri Bear Storm) TV anime project making its way to Tokyo MX this winter, character designer Akiko Morishima has tweeted an image which features Lulu Yurigasaki in a cute yet seductive Christmas-themed outfit.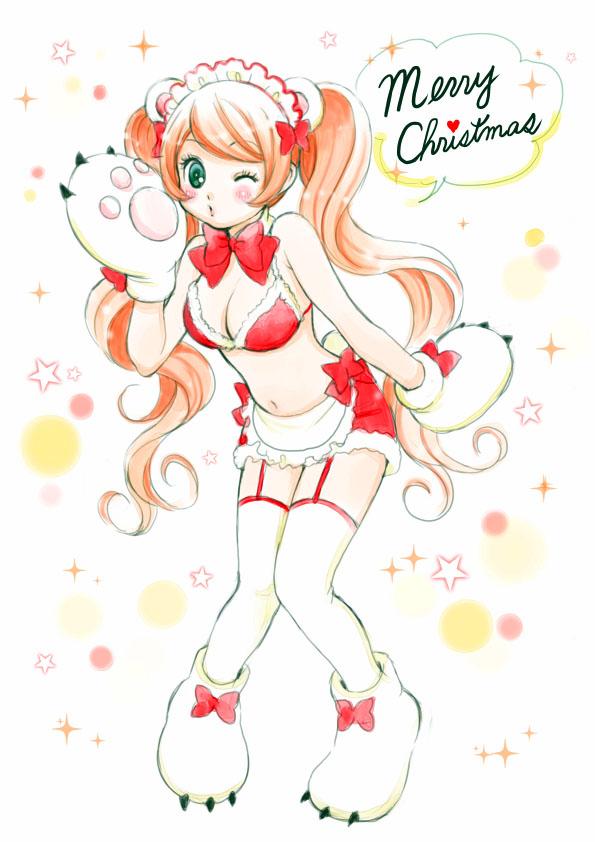 In addition to this, the third and second promotional video was revealed on Christmas Eve:
While the first promotional video was released last month:
Anime visuals:
Yuri Kuma Arashi is a Japanese anime television series produced by Silver Link and directed by Kunihiko Ikuhara. The series was first announced via a website in August 2012, where it was referred to as the "Kunihiko Ikuhara/Penguinbear Project". The series will begin airing on MBS' Animeism programming block in January 2015. A manga adaptation with art by Akiko Morishima began serialization from February 2014 in Gentosha's seinen manga magazine Comic Birz.
Source: Akiko Morishima's twitter