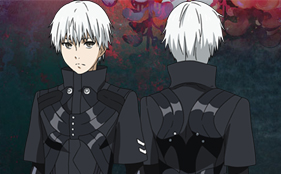 The official website for the anime adaptation of Sui Ishida's Tokyo Ghoul manga has revealed the new character design for series protagonist Ken Kaneki in the upcoming second season of the anime, Tokyo Ghoul √A. Additionally, the site reveals some new cast members that will debut in the anime and the synopsis for the first episode.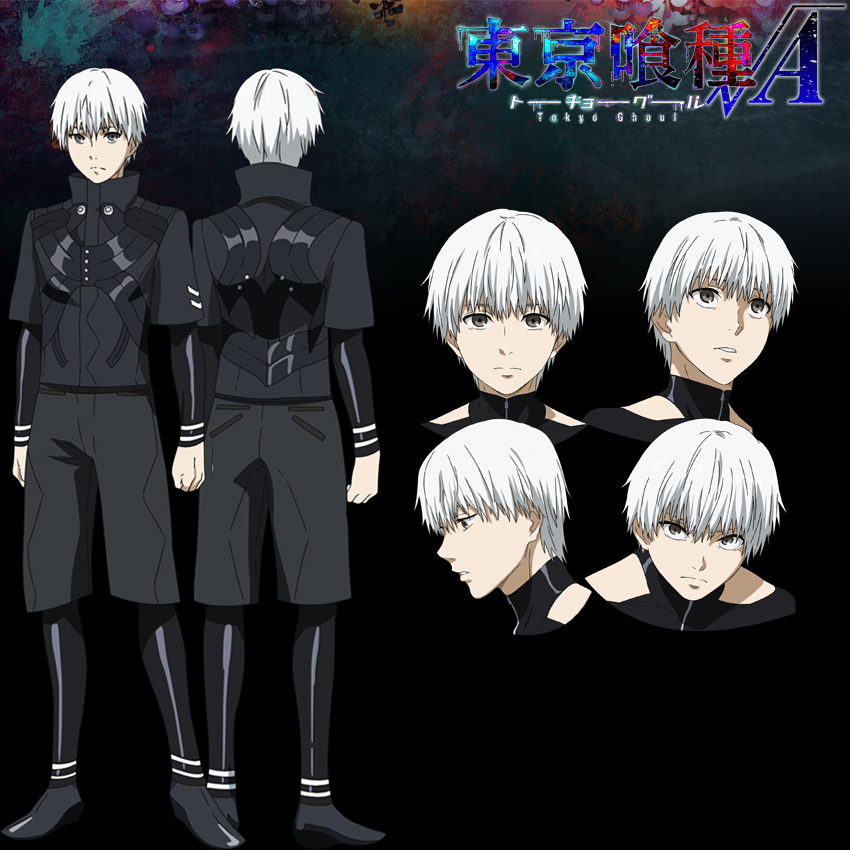 This is the new design for Ken Kaneki in the upcoming series. He will be voiced by Natsuki Hanae (Inaho Kaizuka in Aldnoah.Zero) who also voices him in the first anime season. The site also revealed some new cast members for characters that will debut in the upcoming anime.
Hiro Shimono (Keima Katsuragi in The World God Only Knows) will voice Naki
Aoi Yuuki (Madoka Kaname in Mahou Shoujo Madoka★Magica) as Kurona Yasuhisa
Haruka Tomatsu (Asuna Yuuki from Sword Art Online) voicing Nashiro Yasuhisa
The site also reveals the following support characters will return:
Kouji Yusa (Kyousuke Hyoubu from Zettai Karen Children) will return as Tatara
Maaya Sakamoto (Motoko Kusanagi in Ghost in the Shell) is voicing Eto
Kazuhiko Inoue (Kakashi Hatake from Naruto) voices Donato Porpora
Asami Seto (Chihaya Ayase in Chihayafuru) is voicing as Akira Mado
Takayuki Kondou (Shuichiro Oishi from Prince of Tennis) will voice the role of Take Hirano
The synopsis for the first episode of Tokyo Ghoul √A was also released. There will also be an advanced screening session of the first episode on January 4 at the Toho Cinemas in Nihonbashi.
Ghouls, mysterious beings that eat humans, lie hidden in Tokyo.

In the secret base of the belligerent group "Aogiri Tree," a fierce battle between the Aogiri, CCG (The Commission of Counter Ghoul), and Anteiku unfolds. The CCG's Yukinori Shinohara, Iwao Kuroiwa and their followers fight against SSS-rate ghoul "Fukurō." Meanwhile, the Anteiku's Uta, Renji Yomo, and Shū Tsukiyama battle Noro, one of the Aogiri Tree's leaders.

In one part of the battle, Touka Kirishima faces her own brother Ayato and is cornered by his overwhelming strength.

And, when he tries to attack Touka with a final blow…
The upcoming second season will be based on a new original story written by Ishida, rather than adapting the remainder of his original manga. The series will once again be animated by Studio Pierrot (Naruto Shippuden, Bleach) and the majority of the cast and staff will return to reprise their roles. The second season itself will be airing from January 8 next year on Tokyo MX, before airing on TV Osaka, TV Aichi, TVQ, Dlife and ATX-1 in the subsequent days. Ishida has reported on Twitter that the anime will be 12 episodes long.
Additionally, the first promotional video for the upcoming series was earlier released:
And the first commercial was also released online:
Tokyo Ghoul is a manga series by Sui Ishida. It was serialized in Shueisha's seinen manga magazine Weekly Young Jump between September 2011 and September 2014 and has been collected in thirteen tankobon volumes as of August 2014. A prequel titled Tokyo Ghoul: JACK is running online on Jump Live and a 12-episode anime television series adaptation by studio Pierrot aired on Tokyo MX between July and September 2014. A second season has been announced.
Tokyo Ghoul synopsis from Haruhichan:
The suspense horror/dark fantasy story is set in Tokyo, which is haunted by mysterious "ghouls" who are devouring humans. People are gripped by the fear of these ghouls whose identities are masked in mystery. An ordinary college student named Kaneki encounters Rize, a girl who is an avid reader like him, at the café he frequents. Little does he realize that his fate will change overnight.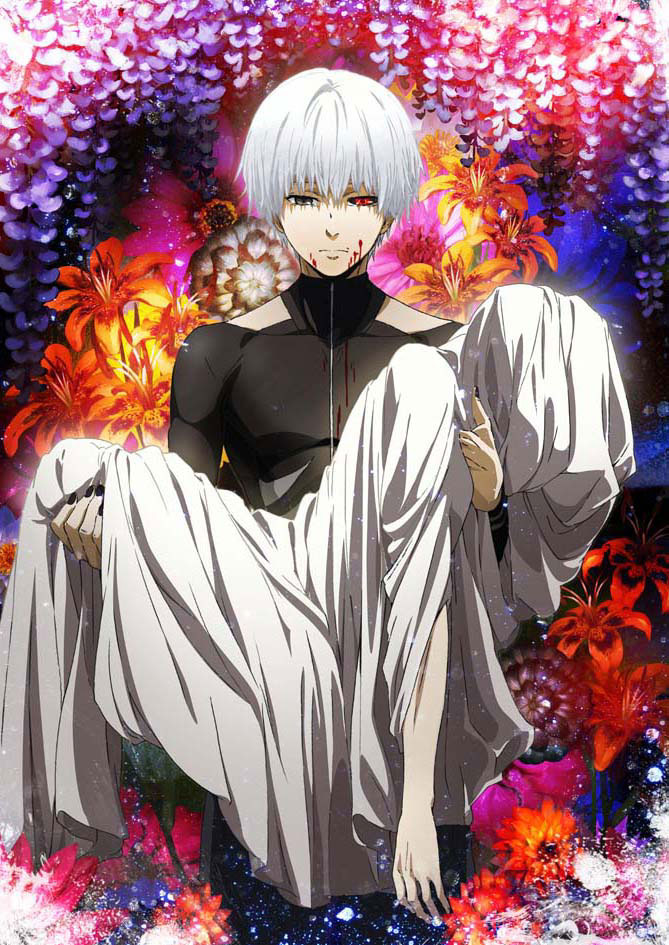 Tokyo Ghoul √A will be airing from January 8 next year during the Winter 2014/2015 anime season on Tokyo MX for a total of 12 episodes. An advanced screening of the first episode will be held at the Toho Cinemas in Nihonbashi on January 4. More information will follow soon.
You can visit the anime's official website here: http://www.maql.co.jp/special/tokyoghoul/
And follow the Tokyo Ghoul anime on Twitter: @tkg_anime
Source – Anime News Network, Tokyo Ghoul Anime Website