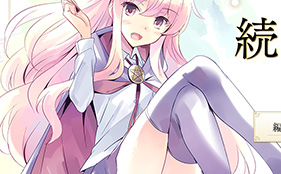 Media Factory's MF Bunko has updated the official website for Zero no Tsukaima with news that they plan on continuing the fantasy light novel series. Author Noboru Yamaguchi passed away at age 41 on April 4th, 2013, after a two-year battle with cancer. 20 volumes of the series were published, short of an intended 22.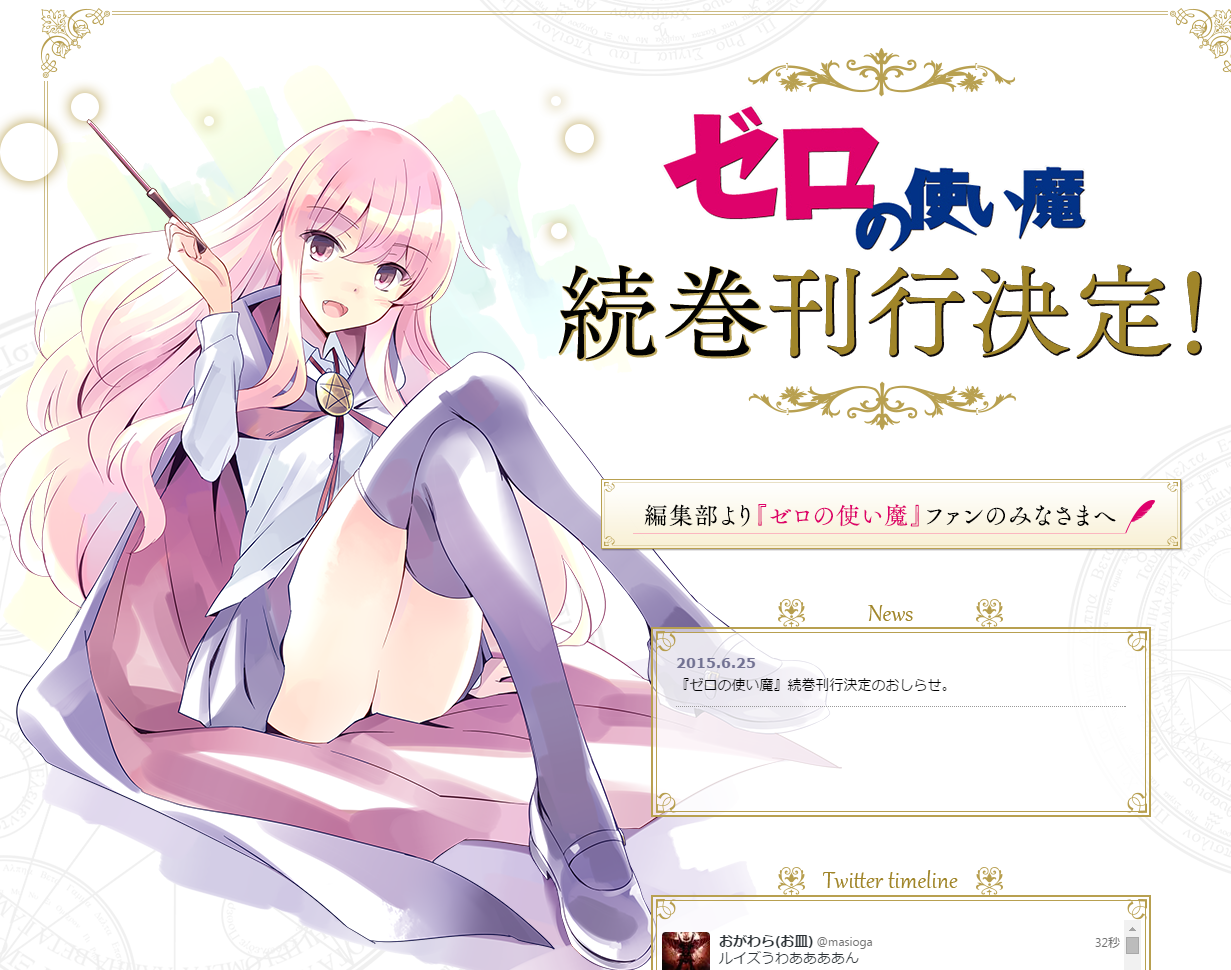 Zero no Tsukaima is a fantasy and comedy-oriented series of Japanese light novels written by Noboru Yamaguchi, with illustrations by Eiji Usatsuka. Media Factory published 20 volumes between June 2004 and February 2011. The series was left unfinished due to the author's death on April 4, 2013, but the series is planned to continue to its conclusion with a different author. The story features several characters from the second year class of a magic academy in a fictional magical world with the main characters being the inept mage Louise and her familiar from Earth, Saito Hiraga.
Between 2006 and 2012, the series was adapted by J.C.Staff into four anime television series and an additional original video animation episode. The first anime series was licensed by Geneon Entertainment in English, but the license expired in 2011. Sentai Filmworks has since re-licensed the first series as well as picking up the other three series. A manga version drawn by Nana Mochizuki was serialized in Media Factory's manga magazine Monthly Comic Alive between August 2006 and October 2009. The manga is licensed by Seven Seas Entertainment for release in North America. Three additional spin-off manga were also created, as were three visual novels.
Zero no Tsukaima synopsis from Haruhichan:
Louise is a magician at the Tristein Academy, dubbed with the nickname "Zero Louise" due to her inability to effectively use her magic properly, resulting in zero successes. An upcoming test at her academy requires her to summon a familiar, a servant and partner to support her as a magician. Despite desiring a familiar that would be superior to her constantly mocking classmates, Louise ends up summoning Hiraga Saito, your average Japanese boy. Even with Louise and Saito both unwilling to accept each other, they have no choice. Louise cannot attempt another summoning and Saito cannot return to Japan, and so their life together begins. Based on the novel by Noboru Yamaguchi.
Source: Zero no Tsukaima website