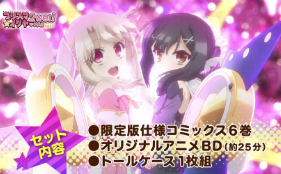 Type-Moon's sixth Fate/kaleid liner Prisma Illya Drei!! magical girl manga volume which was going to be bundled with an original anime Blu-ray Disc, unfortunately will not be dispatched on April 25, but on July 25 instead due to "various circumstances" revealed by the Japanese publisher Kadokawa.
The publisher also streamed a trailer for the OVA in August, as you can see below.
The fourth manga volume bundled an earlier anime Blu-ray Disc, although it was similarly delayed from January 2014 to March 2014.
At AnimeJapan it was revealed that the main cast from the first series will be returning to Fate/kaleid liner Prisma Illya 2wei Herz!:
Mai Kadowaki (Mimi Usa in Kodomo no Jikan) will return to voice Illyasviel von Einzbern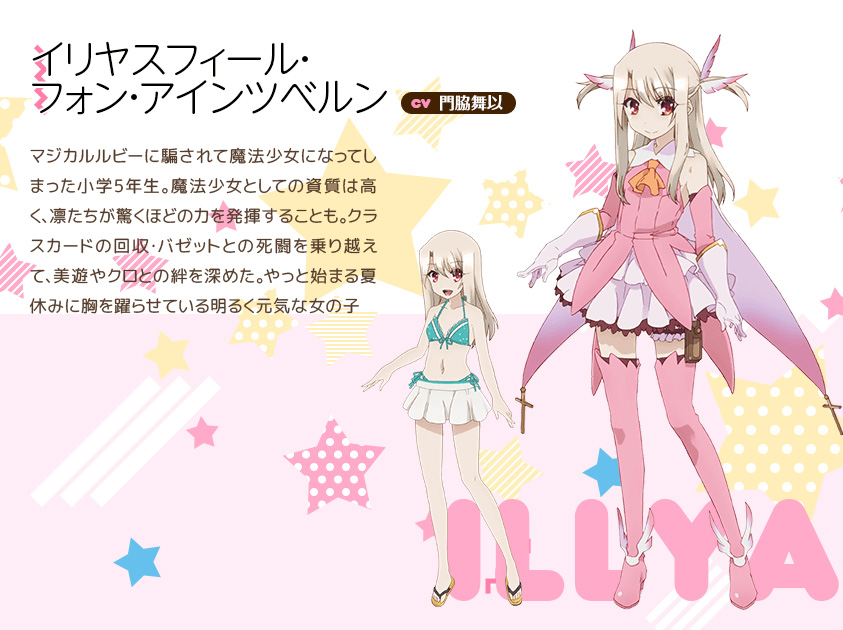 Kaori Nazuka (Nunnally Lamperouge from Code Geass: Hangyaku no Lelouch) voices Miyu Edelfelt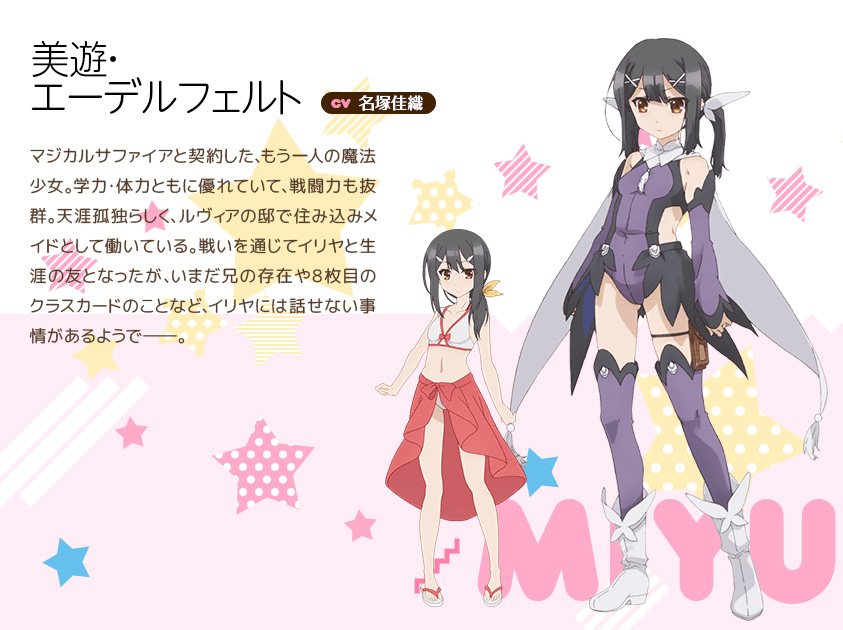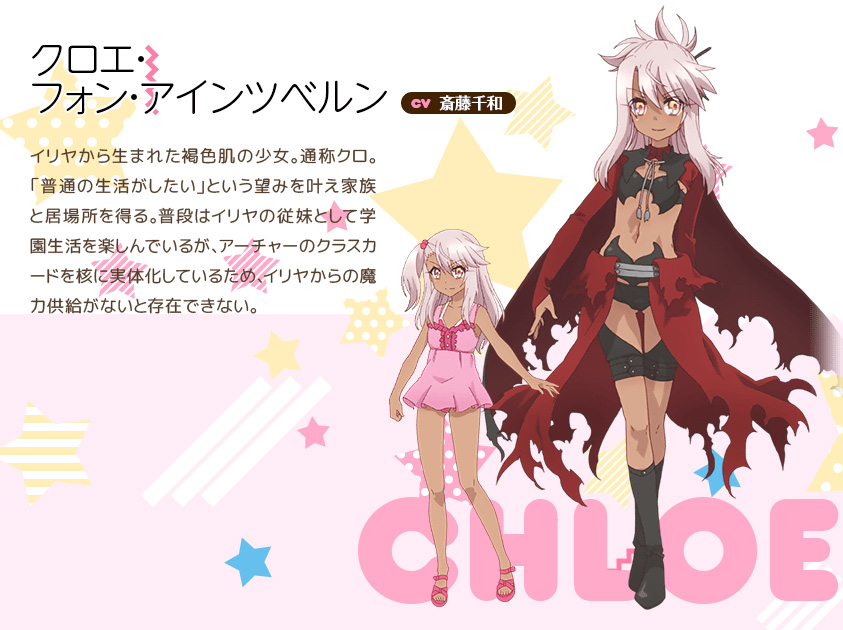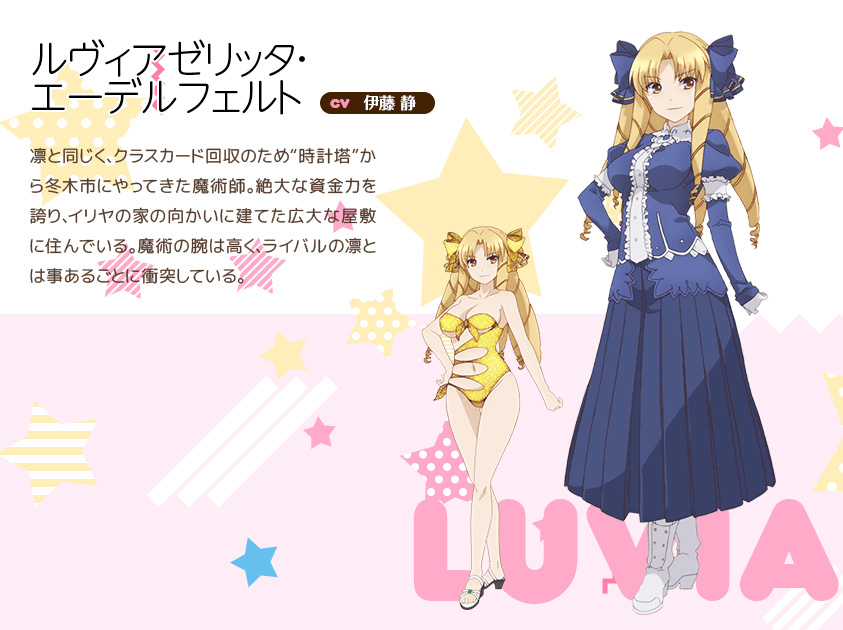 Kana Ueda (Yumi Fukuzawa from Maria-sama ga Miteru) is voicing Rin Tohsaka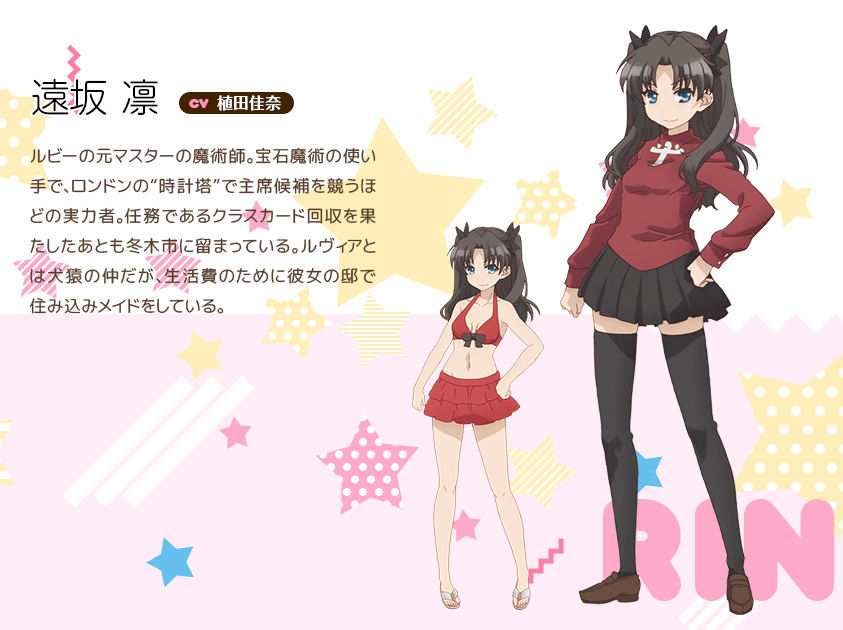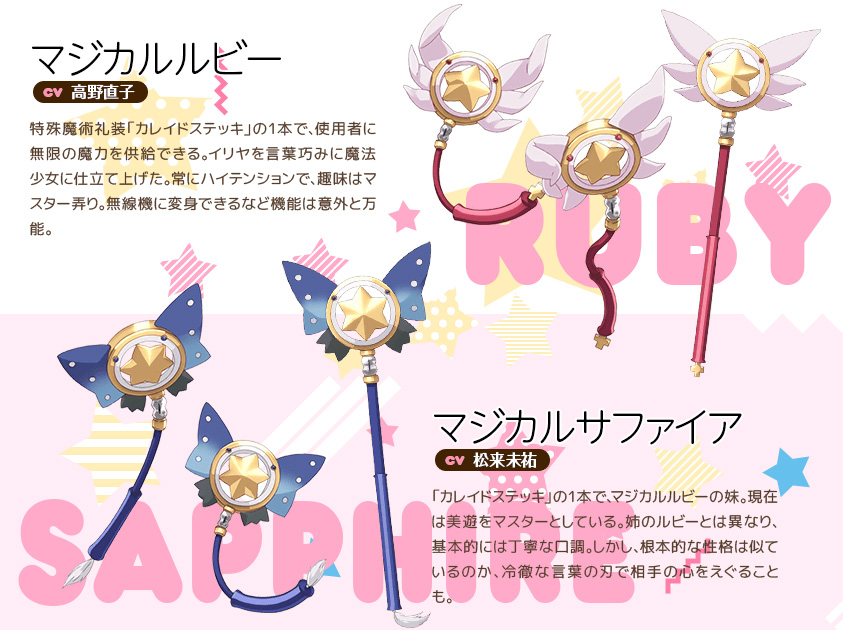 A brand new promotional video was revealed at AnimeJapan, which previews new scenes of the anime with the characters in their Summer outfits and also reveals that the main cast will return:
Anime visual:
Fate/kaleid liner Prisma Illya is a spin off manga series from Type-Moon's Fate/stay night franchise by Hiroshi Hiroyama. The manga follows Illyasviel von Einzbern in an alternate universe where she is a magical girl. The manga original released in 2007 in Kadokawa Shoten's Comp Ace magazine and ran for 2 volumes. A sequel series Fate/Kaleid Liner Prisma Illya 2wei! released in 2009 and another titled Fate/Kaleid Liner Prisma Illya 3wei! released in 2012, which the latter is still ongoing at 5 volumes  to date. The anime adaptation of the first manga series aired in June 2013 and a second series in July last year, both of which were produced by Silver Link (Kokoro Connect, Non Non Biyori).
Here is a brief synopsis of the series from Haruhichan:
Spin-off of Fate/stay night with Illyasviel von Einzbern as the protagonist, living an alternate life as a school girl. While taking a bath, she stumbles upon Kaleido Stick Ruby, who turns her into a magical girl.
Source – ANN