Tokyo Otaku Mode announced the winners for the 3rd MANGAPOLO Manga Translation Battle on their official page. Last month, the finalists for the battle has been revealed.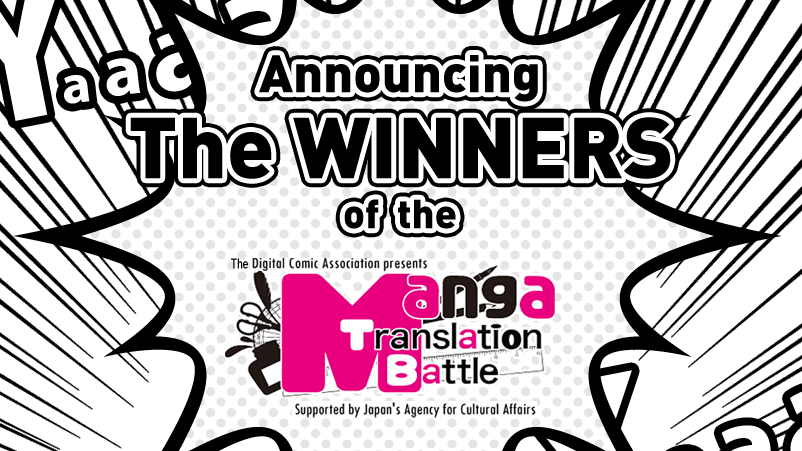 The deadline for voting the best translated piece ended on January 25, 2015 (Japan Time). The deadline for the translated entry was on November 7, 2014. After the application process, it goes to initial screening in which the translated entries will be reviewed by professional translators. The selected finalists then go to the final reviewing process (which is currently ongoing) where viewers and the judging committee will vote for the best translation.
Here are the winners for the Manga Translation Battle: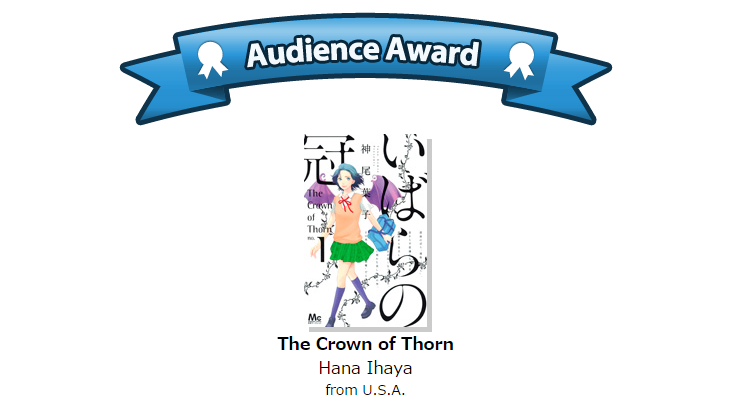 Audience Award
Ibara no Kanmuri (The Crown of Thorn) by Yoko Kamio, translated by Hana Ihaya from U.S.A.
The audience award is given to the manga with the greatest number of  overall reads.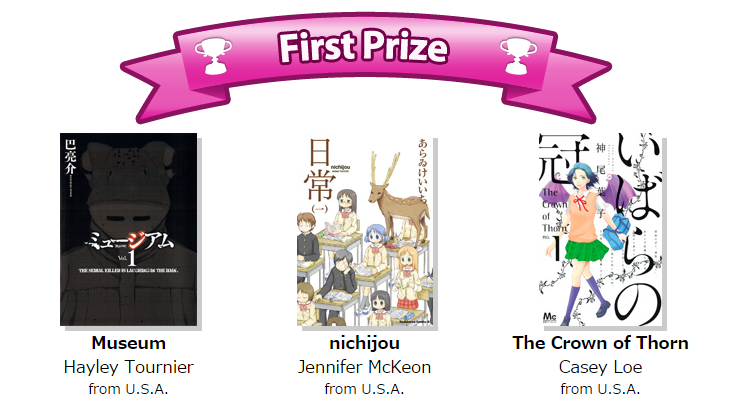 First Prize
Museum by Ryousuke Tomoe, translated by Hayley Tournier from U.S.A.
Synopsis of Museum from MANGAPOLO:
A terrifying and bizarre suspense horror manga with a huge helping of despair, as an evil "frog-man" carries out a series of brutal punishments. "THE SERIAL KILLER IS LAUGHING IN THE RAIN!"
Nichijou by Keiichi Arawi, translated by Jennifer McKeon from U.S.A.
Synopsis of Nichijou from MANGAPOLO:
Yukko is a spacey and wildly imaginative female high school student who is surrounded by robots, goats, and other oddities. Another ordinary, slightly surreal, day begins again today.
Ibara no Kanmuri (The Crown of Thorn) by Yoko Kamio, translated by Casey Loe from U.S.A.
Synopsis of Ibara no Kanmuri from MANGAPOLO:
Nobara Fukami lives alone in an old Western-style house and flies under the radar in her class. Since childhood, Nobara has been able to see things others can't, and three months prior, a mysterious man appeared in front of her…
The first prize winners will get a job offer to translate the manga that they have translated.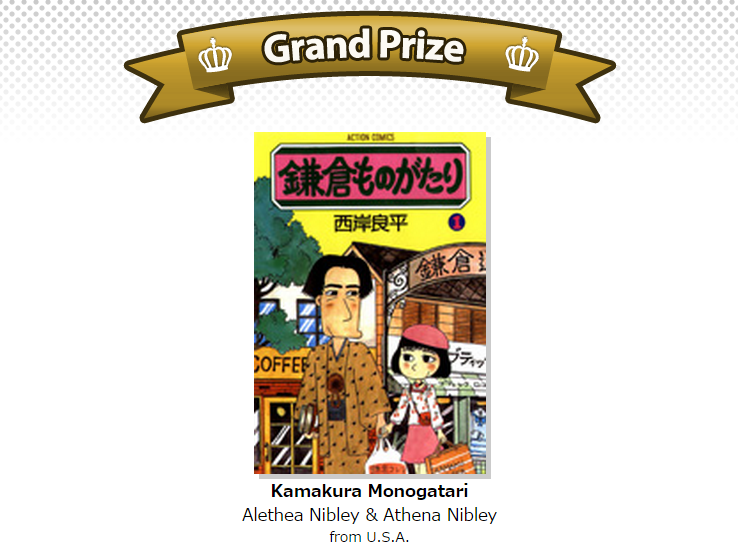 Grand Prize
Kamakura Monogatari by Ryouhei Saigan, translated by Alethea Nibley and Athena Nibley from U.S.A.
Synopsis of Kamakura Monogatari from MANGAPOLO:
A mystery author born in Kamakura, Isshiki Masakazu is an extremely skilled detective. Together with his wife Akiko, he interacts with apparitions, ghosts, gods, buddhas, and aliens both inside and outside Kamakura. He has a wide variety of acquaintances and friends, from police officials to strange animals. This mystery can be enjoyed by kids and adults as he solves difficult cases and unexpected events in Kamakura. A long-selling popular manga!
The grand prize winner will get a trip to Japan and a job offer to translate the manga that they have translated.
Congrats to Manga Translation Battle winners @TwinTranslators @snowjew @Jchannel @hanaihaya & Hayley Tournier https://t.co/I2FOsVbnIW

— Deb Aoki (@debaoki) February 4, 2015
The awarding ceremony will be held at the Auditorium, Roppongi Academy Hills 49F, Tokyo, Japan on February 24th, 2015.
Last year, the featured manga were Koi towa Yobenai, Fuan no Tane Plus, Acchi Kocchi and Saya Saya to. Sarah Kim Perry from Japan won the Grand Prize by translating Yuuri Eda and Hatoko Machiya's yaoi manga, Koi towa Yobenai.
The Manga Translation Battle was established on 2012. Powered by an online retailer, Tokyo Otaku Mode, the contest is under the management of MANGAPOLO, a Japanese motion manga publisher, with the full support of Japan's Agency for Cultural Affairs and is presented by the Digital Comic Association.
Source – Tokyo Otaku Mode