The official website for the Senki Zesshou Symphogear franchise confirmed on Sunday that production on both a fourth television anime season and a fifth television anime season has been green-lit. The announcement was made at the Sunday session for this weekend's Symphogear Live 2016 event.
The art setting designer for the Senki Zesshou Symphogear franchise and many other works from the studio Satelight (AKB0048, Basquash!, Nobunaga the Fool), Thomas Romain, had previously said in November that "Symphogear will come back again!"
The website also revealed that the a smartphone game is also in development.
Anime visual: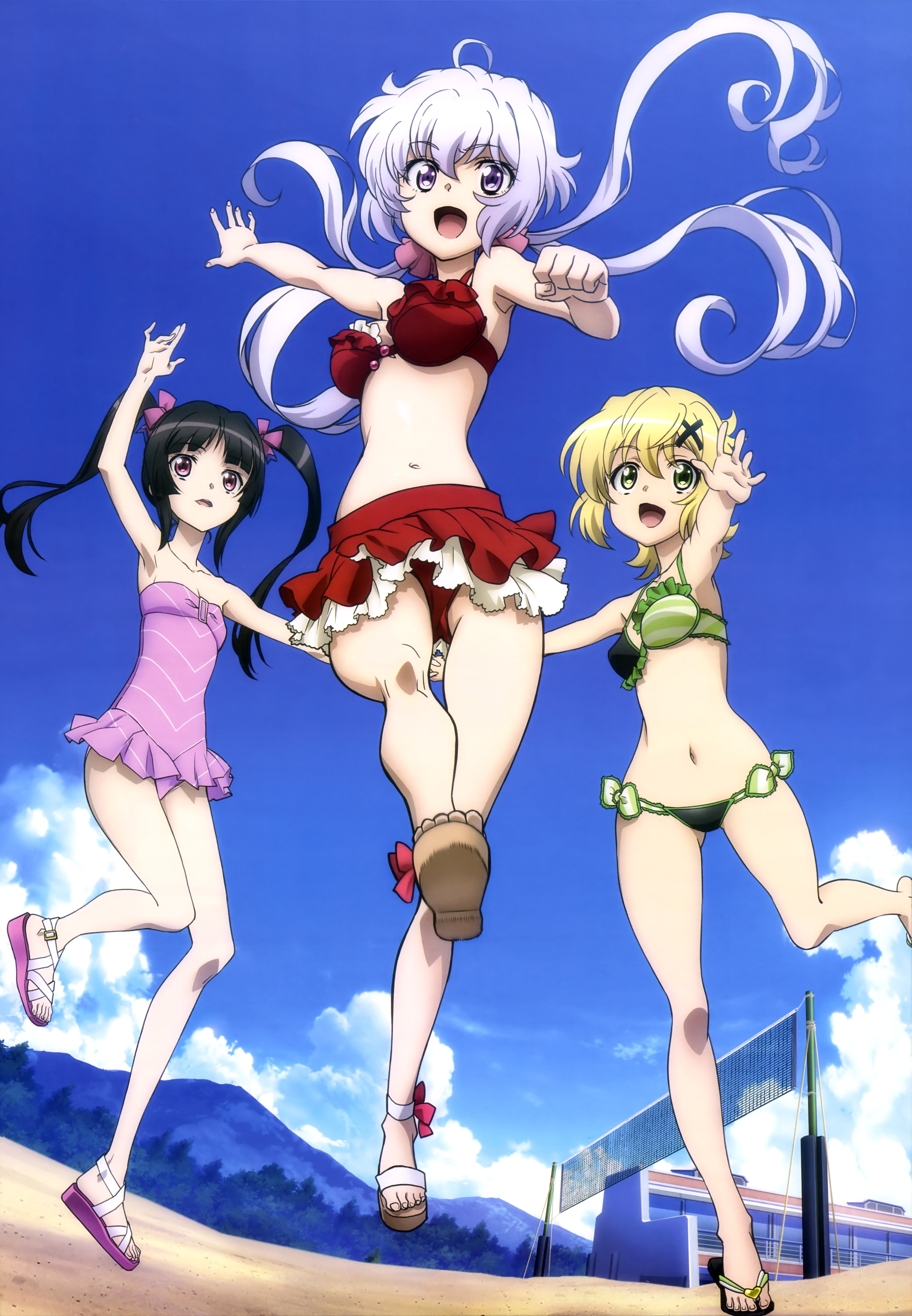 Symphogear, also known as Senki Zesshou Symphogear, is a Japanese anime television series produced by Encourage Films, with production assistance from Satelight, which aired on Tokyo MX between January 6, 2012 and March 30, 2012. A second season entitled Senki Zesshou Symphogear G aired between July 4, 2013 and September 26, 2013, while a third season, Senki Zesshou Symphogear GX, began airing from July 3, 2015. A fourth and fifth season has been announced.
Senki Zesshou Symphogear synopsis from Haruhichan:
Two years ago, a pair of idols, Tsubasa Kazanari and Kanade Amou, collectively known as ZweiWing, fought against an alien race known as Noise using armor known as Symphogear. To protect a girl named Hibiki Tachibana, who got severely wounded by the Noise, Kanade sacrificed herself. Two years later, as Tsubasa has fought the Noise alone, Hibiki ends up gaining the same power as Kanade.