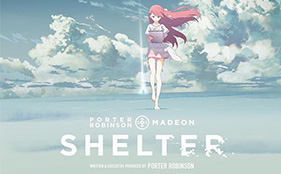 North American electronic music producer and DJ Porter Robinson announced on his Twitter that he is collaborating with Japanese animation studio A-1 Pictures (AnoHana, Sword Art Online) for an anime project titled Shelter the Animation earlier in the week. Porter Robinson began streaming the short film on Tuesday.
Synopsis of the series:
Shelter tells the story of Rin, a 17-year-old girl who lives her life inside of a futuristic simulation completely by herself in infinite, beautiful loneliness. Each day, Rin awakens in virtual reality and uses a tablet which controls the simulation to create a new, different, beautiful world for herself. Until one day, everything changes, and Rin comes to learn the true origins behind her life inside a simulation.
The cast includes:
The first staff members include:
Director: Toshifumi Akai (Magi: The Labyrinth of Magic and So Ra No Wo To Chief Animation Director)
Character Designer: Megumi Kouno (Magi: The Labyrinth of Magic and Usagi Drop Key Animator)
Writer and Executive Producer: Porter Robinson
Animation Studio: A-1 Pictures (AnoHana, Sword Art Online)
Visual: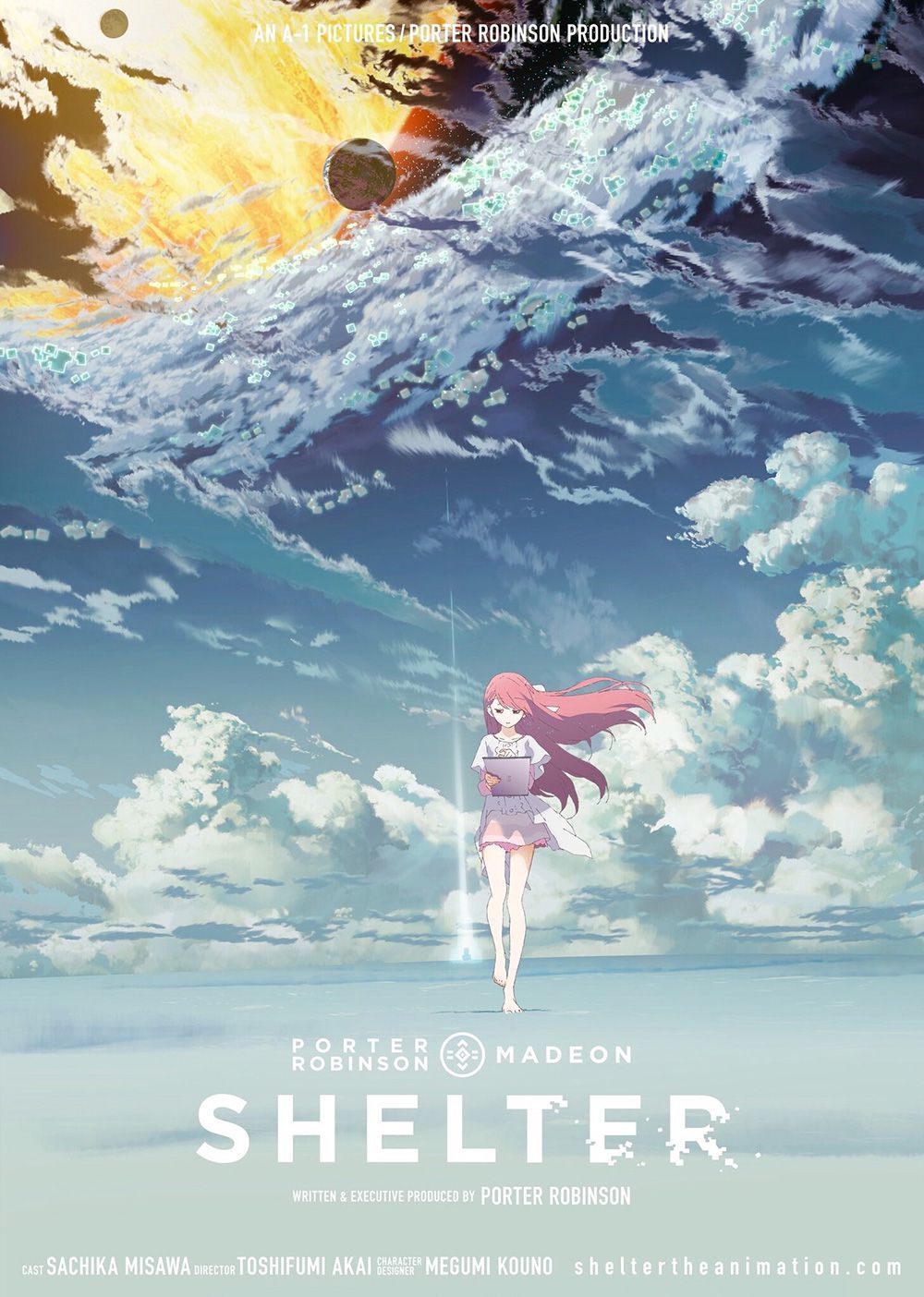 You can visit the project's website here: http://sheltertheanimation.com/