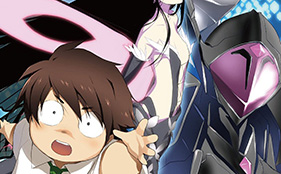 The official Twitter account of ASCII Media Works' Dengeki Bunko imprint has revealed that a rebroadcast of the anime adaptation of Reki Kawahara and HiMA's Accel World light novel series will begin next month. The first season of the Accel World anime will be rebroadcasted on Tokyo MX from January 10th at 11:30pm JST. Episodes of the anime will be shown every week on Sunday after the 10th.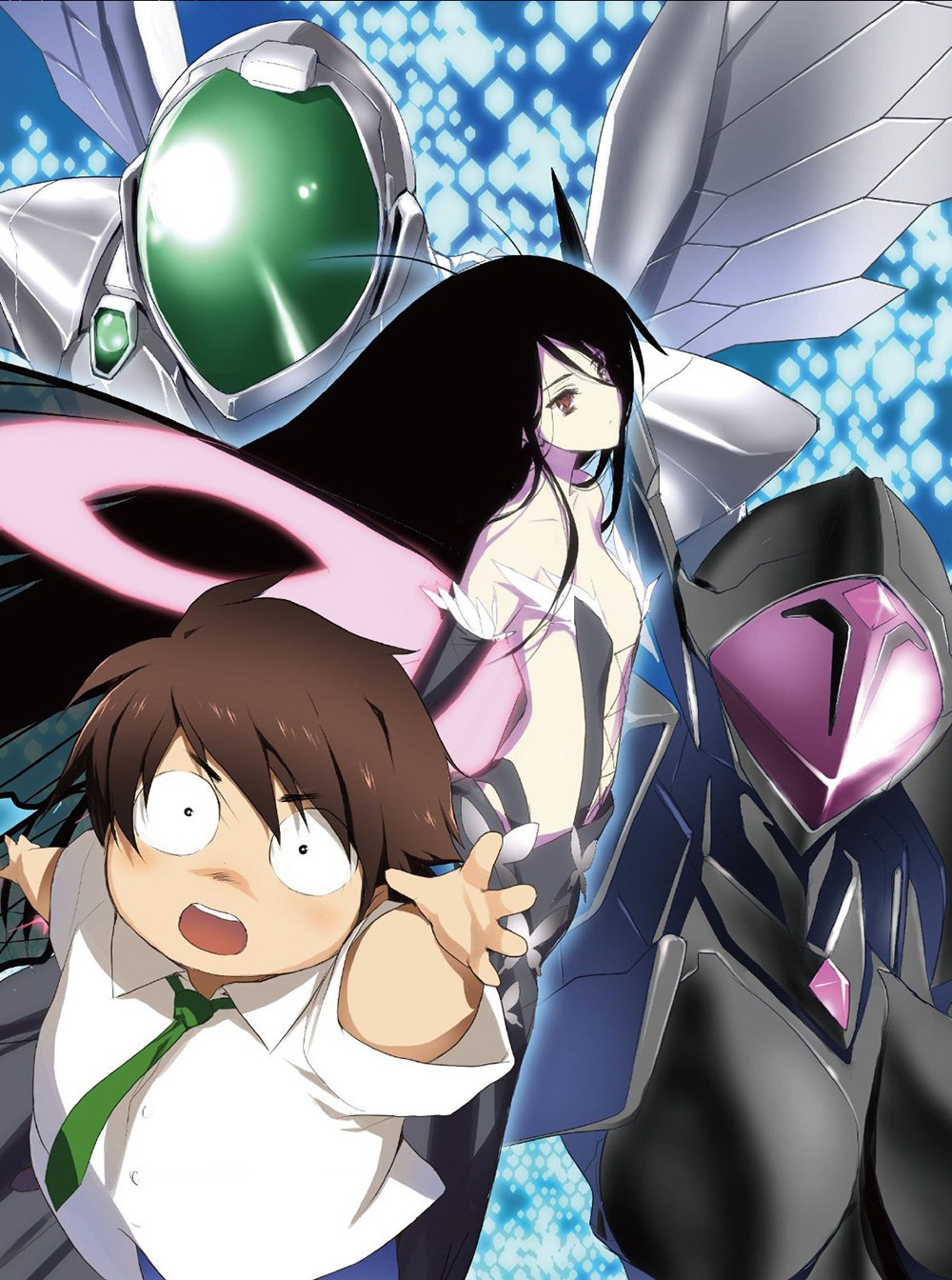 A new main visual of the release has also been revealed (pictured above) and so were the contents of the Blu-ray boxset, which is selling on Amazon Japan for ¥30,000 ($244.30 USD). It will release on December 23rd containing:
A specially designed box by series artist HiMA (above)
A special digipak with 5 sleeves
The anime's OST
All 24 episodes of the anime in 1080p
The two 2 OVAs
A special booklet containing a database about the series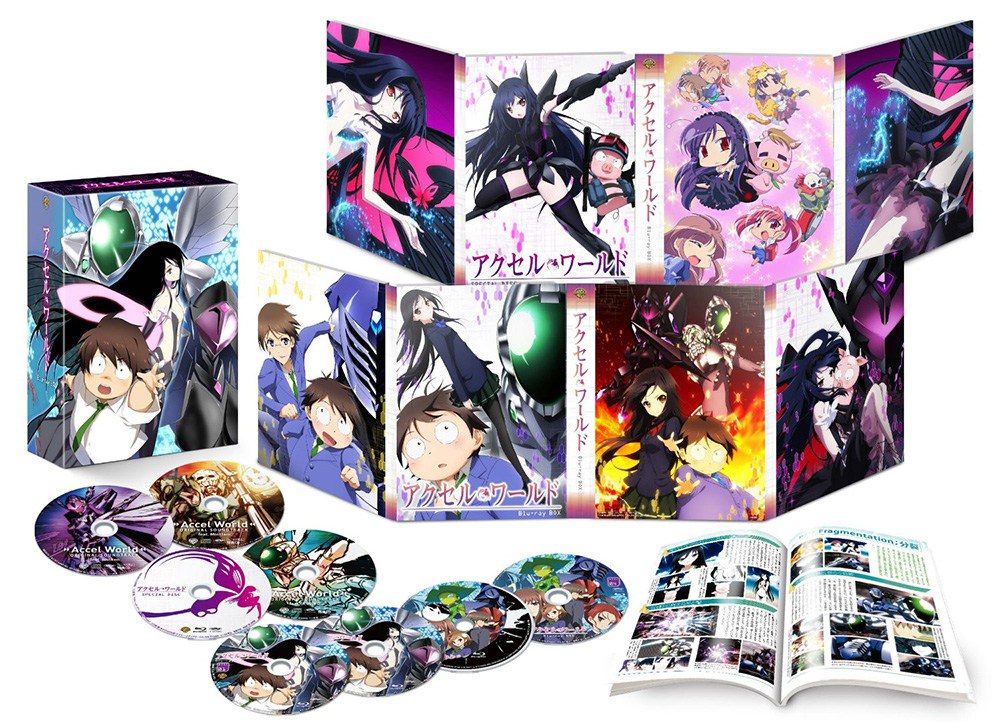 A sequel of the anime was announced last October, known as Accel World -Infinite Burst-. Information about its format, whether it's a new TV series, movie or a series of specials, have yet to be revealed. The anime itself will feature a brand new story and include new characters, all written by Kawahara himself.
The main cast and staff will return in the upcoming anime. The returning cast includes:
Sachika Misawa (Arisa Meigo from Toaru Majutsu no Index: Endymion no Kiseki) returns to voice Kuroyukihime
Yuuki Kaji (Eren Jaeger in Attack on Titan) as Haruyuki Arita
Aki Toyosaki (Yui Hirasawa from K-ON!) voicing as Chiyuri Kurashima
Shintaro Asanuma (Takatoshi Tsuda in Seitokai Yakuindomo) will voice Takumu Mayuzumi
The returning staff consists of:
Director: Masakazu Obara (Sora Kake Girl, Mai-HiME)
Anime Character Designer and Animation Director: Yukiko Aikei (Shigatsu wa Kimi no Uso, Kyoukaisenjou no Horizon)
Duel Avatar Designer and Action Director: Yousuke Kabashima (Mobile Suit Gundam Seed Destiny and Madan no Ou to Vanadis Animation Director)
Animation Production: Sunrise (Love Live! School Idol Project, Code Geass)
Here is the announcement video of the new upcoming Accel World -Infinite Burst- anime:
Accel World is a light novel series written by Reki Kawahara and illustrated by HiMA. The series began serialization in ASCII Media Works' Dengeki Bunko Magazine in 2008 and to date has a total of 18 compiled volumes. Two manga adaptations were released in 2010, one of which is a 4koma manga, with a spin-off manga releasing in 2012. An anime adaptation of the series was produced in 2012 by Sunrise (Love Live! School Idol Project, Code Geass) and directed by Masakazu Obara (Sora Kake Girl, Mai-HiME), which aired for a total of 24 episodes. Two video game adaptations were produced for the Sony PlayStation 3 and PlayStation Portable.
Here is a synopsis of the series from Haruhichan:
The year is 2046. Haruyuki Arita is a young boy who finds himself on the lowest social rungs of his school. Ashamed of his miserable life, Haruyuki can only cope by indulging in virtual games. But that all changes when Kuroyukihime, the most popular girl in school, introduces him to a mysterious program called Brain Burst and a virtual reality called the Accel World.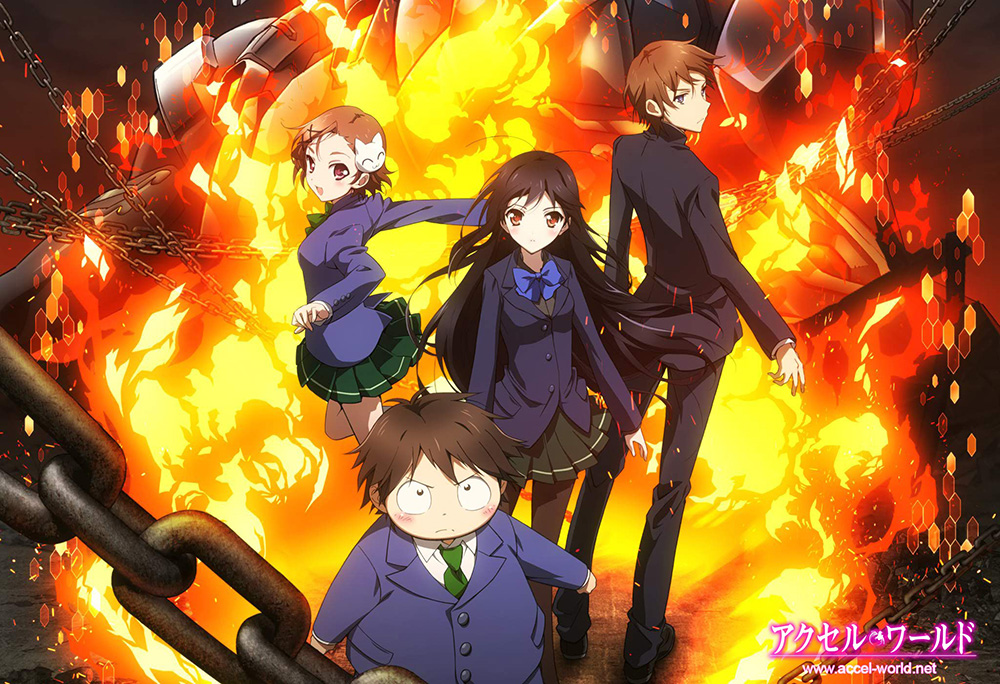 The new Accel World anime, Accel World -Infinite Burst-, is currently in production. Much is unknown about the new series, including its format, and more information is expected to be released in upcoming issues of Dengeki Bunko magazine.
You can visit the anime's website here: http://www.accel-world.net/
And follow their Twitter: @accel_world
Source: Otakomu, Otaku Tale