During the COMIKAZE EXPO2015 event, it was announced that Studio Deen, the studio responsible for Ranma 1/2, Urusei Yatsura, and Rurouni Kenshin: Meiji Kenkaku Romantan – Tsuiokuhen, and Stan Lee's  POW! ENTERTAINMENT are teaming up in order to make a new animation project titled "THE REFLECTION" which is a superhero series based off of an original story created by Stan Lee, the creator of such legendary superheroes Daredevil and Spiderman, as well as  Hiroshi Nagahama, the anime director for Mushi-shi and Aku no Hana.
This isn't the first time the West and the East have tried combining their storytelling talents in order to create something. For example, Halo Legends took a Western IP and made 7 different short stories with it, all from different Japanese directors and studios, and they were all very unique and exciting. The most famous example though, is perhaps the collaboration between Production I.G., the studio responsible for the Ghost In the Shell and End of Evangelion films, and Hollywood director Quentin Tarantino in order to make The Origin of O-Ren for Kill Bill Vol. 1. 
Here is a summary of the story from Studio Deen's website:
After THE REFLECTION, some of the people in all parts of the world are discovered with super powers.
Some become heroes, and others villains.
How did the Reflection happen? What was the cause of it?
With many unsolved mysteries, the world is lead into turmoil.
Be sure to check out the official PV narrated by Stan Lee himself here:
And be sure to check out Studio Deen's official website here, as well as Pow! Entertainment's here.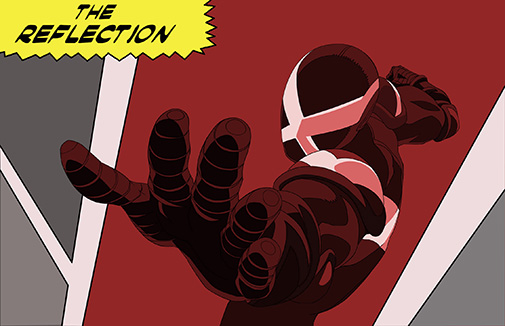 Source: Crunchyroll, Youtube, Studio Deen