Shochiku have revealed a brand new promotional video announcing that Kozue Amano's (Aria) Amanchu! manga will be adapted into a full TV anime series that will begin in Summer 2016.
The anime's official website also revealed the first visual and staff for the upcoming series. Here's visual which was revealed on the website: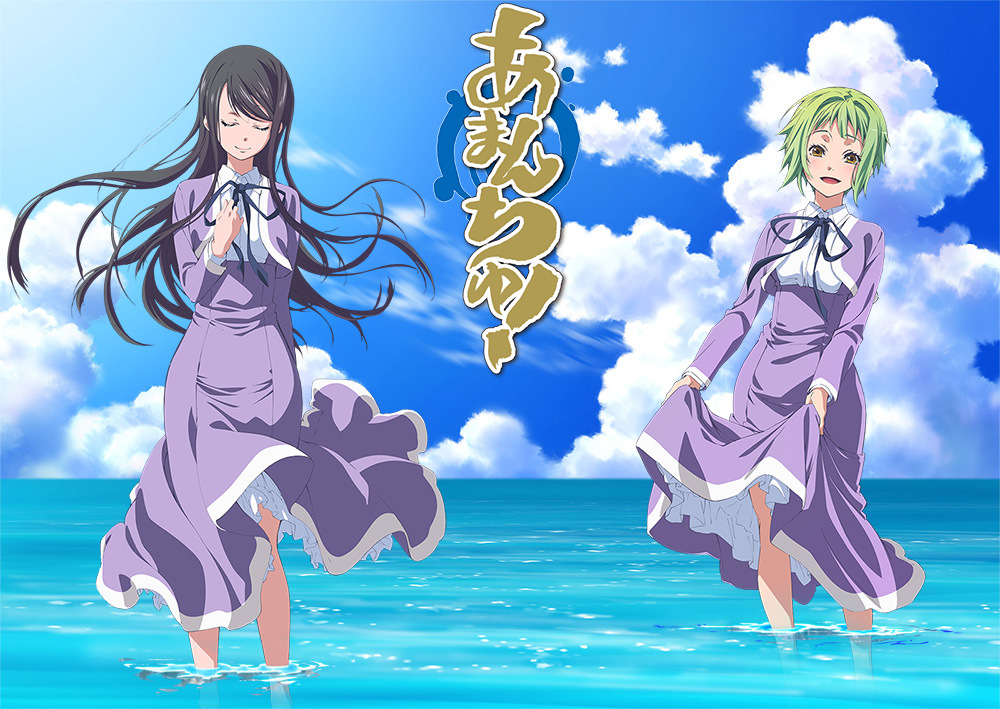 The first members of the anime's staff have been revealed and currently includes:
Chief Director: Junichi Sato (Aria, Tamayura)
Director: Kenichi Kasai (Bakuman., Nodame Cantabile)
Series Composer: Deko Akao (Noragami, Arakawa Under the Bridge)
Anime Character Designer: Yoko Ito (Love Stage!!, Golden Time Animation Director)
Animation Studio: J.C. Staff (Bakuman., Sakurasou no Pet na Kanojo)
Amanchu! is a slice of life manga series written and illustrated by Kozue Amano, known for her Aria manga. The series began in late 2008 under serialization in Mag Garden's Comic Blade magazine. To date a total of 9 volumes have been compiled and published. Amano began her Aria manga in 2001. The series originally began under the title Aqua being published by Enix's Monthly Stencil, before it officially changed to Aria as the manga moved to Mag Garden to be published in their Monthly Comic Blade magazine, for a total of 14 volumes, 2 volumes ofAqua and 12 volumes of Aria. The series first received an anime adaptation in 2005 being produced by Hal Film Maker (Uta Kata, Skip Beat!) and directed by Junichi Satou (Sailor Moon, Phi Brain: Kami no Puzzle).
Here is the synopsis of the series from MAL:
Hikari Kohinata is a cheerful 15-year-old girl who lives near the ocean and she spends much of her time diving as a result. On her first day of high school, she meets a teacher who also likes scuba diving. There's also a 16-year-old classmate, Futaba, who gets dragged along in Hikari's maelstrom as soon as they meet at school. Most of the manga so far details the relationship between the two girls, which quickly seems to move into romantic two girl friendship-territory.
Further information about the anime will be revealed at a later date.
You can visit the anime's website here: http://amanchu-anime.com/
And follow their Twitter: @amanchu_anime
Source: ANN, Amachu! official website