Kodansha USA announced at Kinokuniya Books in New York and on its official Tumblr account that they have acquired eight new manga licenses. They have licensed The Science of Attack on Titan, Junketsu no Maria: Exhibition, Fairy Girls, Fairy Tail: Blue Mistral, Beageruta, Livingstone, Appleseed α and Watashi ga Motete Dousunda. Kodansha USA have also announced the release date for Attack on Titan's (Shingeki no Kyojin) Second Colossal Edition.

Their first announcement is the release date for Attack on Titan's Second Colossal Edition which will be out on September 2015. The first colossal edition of the manga has 944 pages containing volumes one to five of Hajime Isayama's Attack on Titan. The second edition will have five volumes too, ranging volumes 6-10. The huge omnibus volume will be priced at $49.99.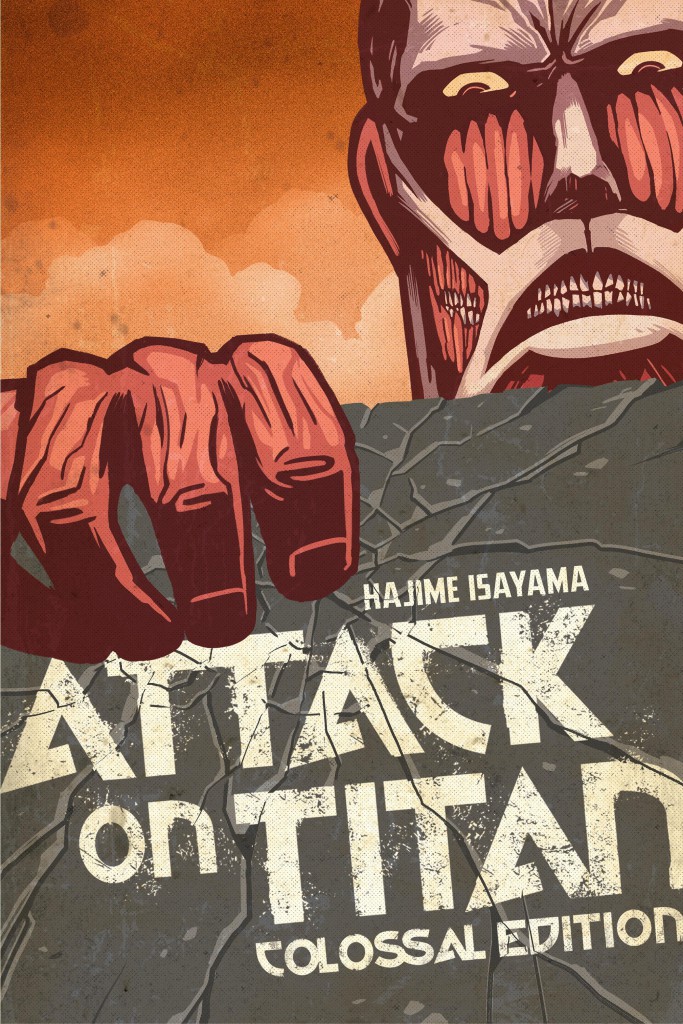 Kodansha has also published the individual compiled manga volumes for the series. There are currently 14 of them. The 14th volume was released on November 4, 2014 while the 15th volume will be out on March 17, 2015. The Japanese version of the manga currently has 15 volumes and the latest volume was shipped on December 9, 2014. Kodansha has also licensed Shingeki no Kyojin: Kuinaki Sentaku, Shingeki! Kyojin Chuugakkou and Shingeki no Kyojin: Before the Fall.
Attack on Titan has a 25-episode anime adaptation produced by Production I.G (Kuroko no Basuke, Prince of Tennis). There will be a second season slated for 2016.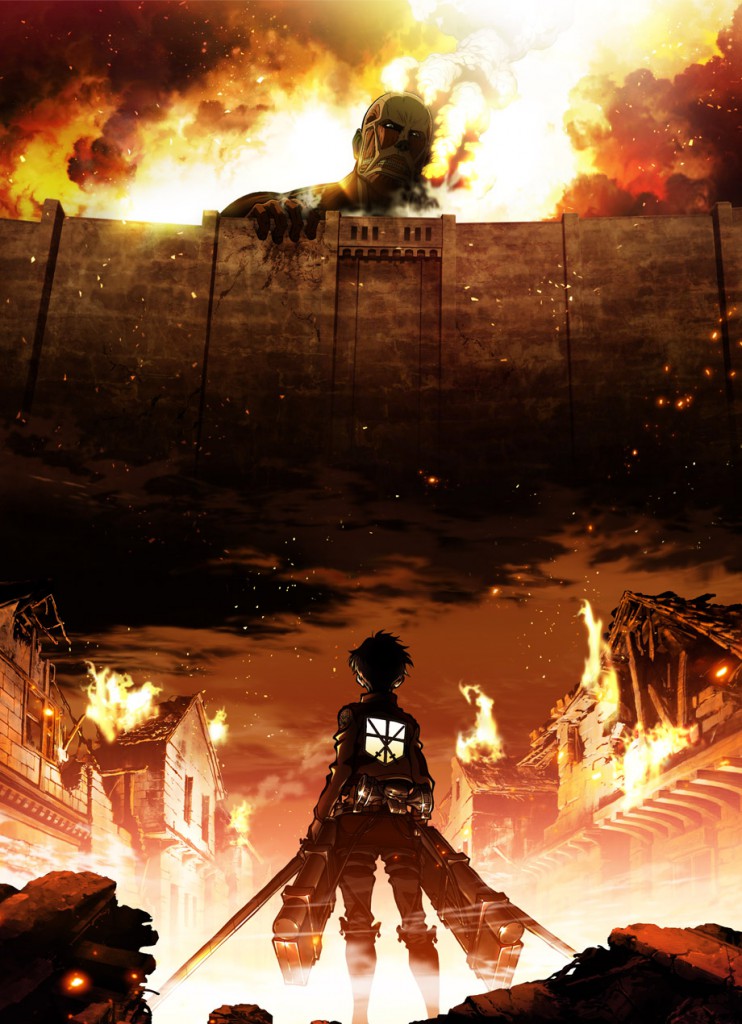 Synopsis of Attack on Titan from Haruhichan:
Several hundred years ago, humans were nearly exterminated by titans. Titans are typically several stories tall, seem to have no intelligence, devour human beings and, worst of all, seem to do it for the pleasure rather than as a food source. A small percentage of humanity survived by walling themselves in a city protected by extremely high walls, even taller than the biggest of titans.

Flash forward to the present and the city has not seen a titan in over 100 years. Teenage boy Eren and his foster sister Mikasa witness something horrific as the city walls are destroyed by a colossal titan that appears out of thin air. As the smaller titans flood the city, the two kids watch in horror as their mother is eaten alive. Eren vows that he will murder every single titan and take revenge for all of mankind.
The second announcement revealed that they have licensed The Science of Attack on Titan and the English-translated volume will ship this June 2015. It is an illustrative prose book that is a tie-in to Attack on Titan's world, written by Rikao Yanagita. The Japanese version of the manga shipped on August 8, 2014 with 208 pages.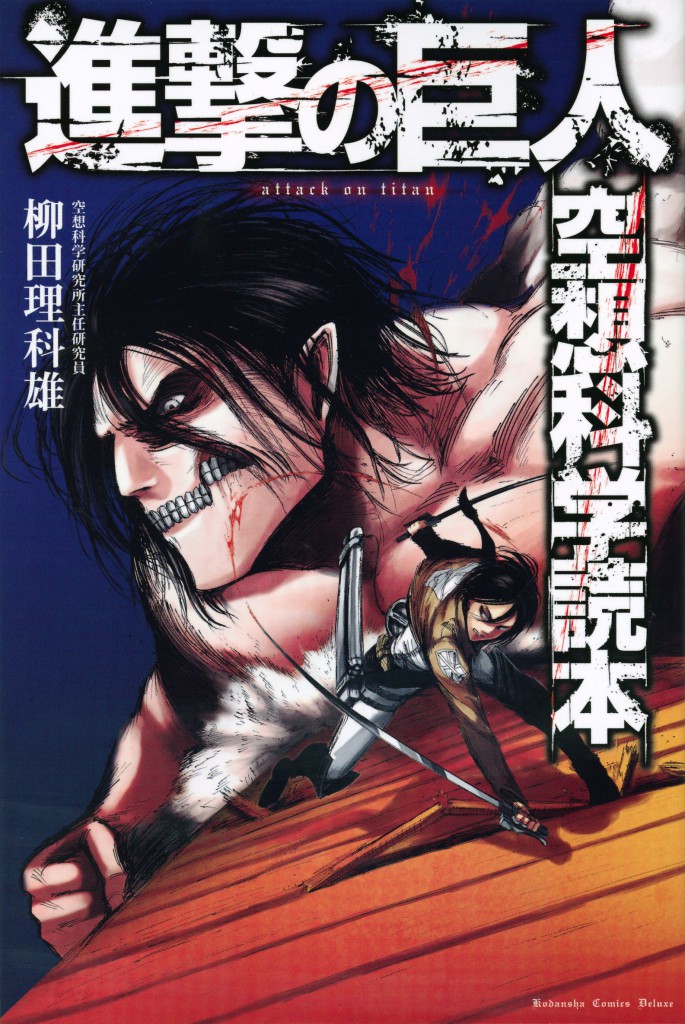 Synopsis of The Science of Attack on TItan from Kodansha:
This prose book (with illustrations) answers all your most burning questions about the world of Attack on Titan… like, do Titans use photosynthesis? And who would win in a fight, Ultraman or Titans? Okay, so they're not so much "scientific" answers as they are wild speculation by the prolific Rikao Yanagita, but this is a man who takes his wild speculation VERY seriously.
Kodansha licensed Masayuki Ishikawa's (Moyashimon, Hitokiri Ryouma) Junketsu no Maria 3-volume manga last year. Today, Kodansha announced as their third announcement that they have acquired the licenses to publish the one-volume sequel of the series, Junketsu no Maria: Exhibition. The sequel's compiled manga volume in Japanese was shipped last week, January 7, 2015. Kodansha USA will release the English version of the sequel on August 2015 while the first volume of the original story will be released on February 24, 2015.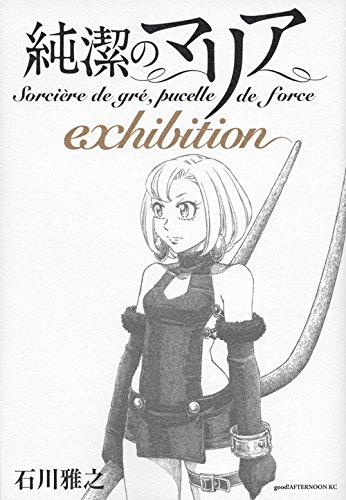 The manga has an anime adaptation produced by Production I.G (Shingeki no Kyojin, Psycho-Pass). The anime is currently airing since January 11, 2015.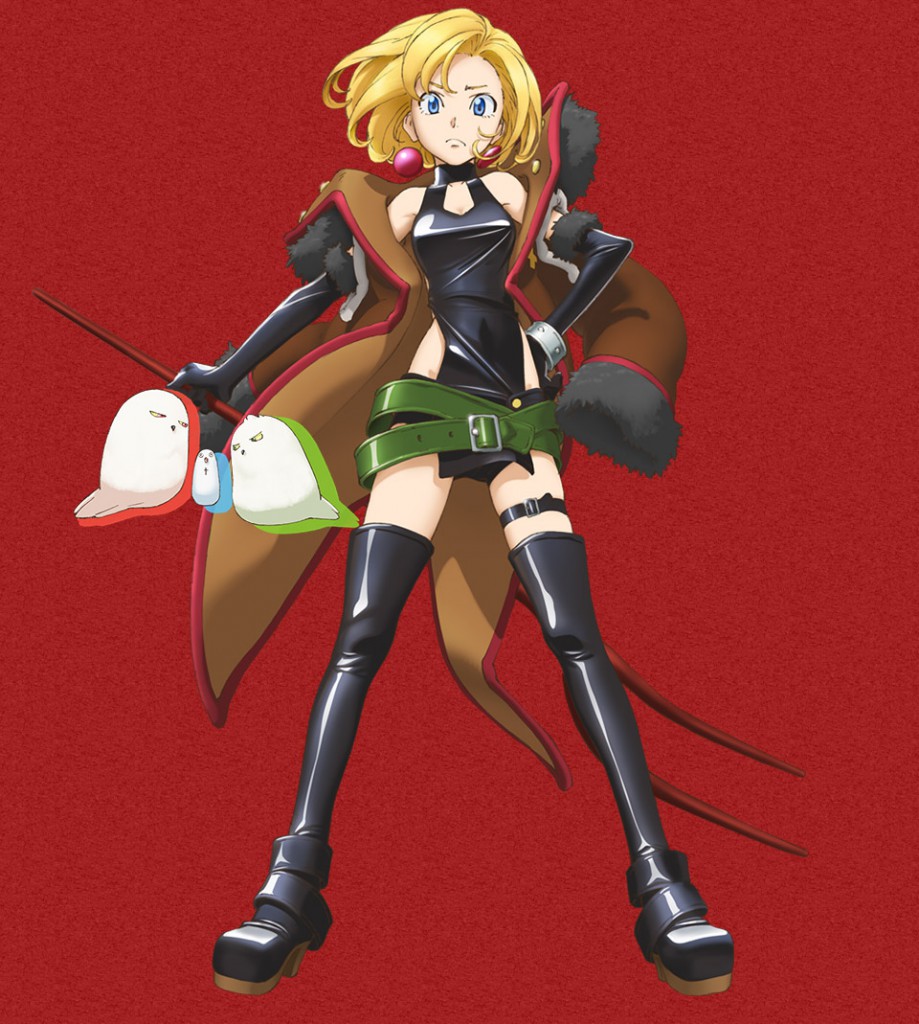 Synopsis of Junketsu no Maria from Haruhichan:
The story follows Maria, the most powerful witch who lives during the Hundred Years' War in France. She despises war, so she obstructs battles with her strong magical powers. Her meddling with her succubus Artemis and incubus Priapos has caught the attention of the heavens, and so the Archangel Michael issues an edict. When Maria loses her virginity, she will also lose her magical powers. A beautiful angel named Ezekiel is supposed to watch Maria and make sure the witch does not use magic in front of people, but Maria continues to use magic anyways.
Hiro Mashima's (Groove Adventure Rave, Nishikaze to Taiyou) Fairy Tail spin-off, Fairy Girls, was also licensed by Kodansha USA. The manga was written and illustrated by BOKU which centers around the female members of the Fairy Tail guild. The manga was published under Kodansha's Magazine Special since November 20, 2014. Another spin-off which will be published in English is Fairy Tail: Blue Mistral. The manga was written and illustrated by Rui Watanabe under Kodansha's shoujo manga magazine, Nakayoshi. The first chapter was released on August 2, 2014 and the manga tells about Wendy Marvell's journey to the mysterious Dragon Valley.
Fairy Girls and Fairy Tail: Blue Mistral's first compiled English volume will be released on Fall 2015.
『FAIRY GIRLS』…『FAIRY TAIL』の公式スピンオフが、ついにマガスペに登場! 主人公は、ルーシィ・エルザ・ウェンディ・ジュビア。大魔闘演武の直後にあった、彼女たちの知られざる冒険が描かれます! 画像をちょい見せ! pic.twitter.com/40EY9s4tOU

— マガジンSPECIAL (@magazinespecial) November 20, 2014
The parent story, Fairy Tail, has an anime adaptation produced by A-1 Pictures (Magi: The Kingdom of Magic, Sword Art Online). The first season aired on October 12, 2009 to March 30, 2013 with 175 episodes. A sequel began airing on April 5, 2014 and is still ongoing.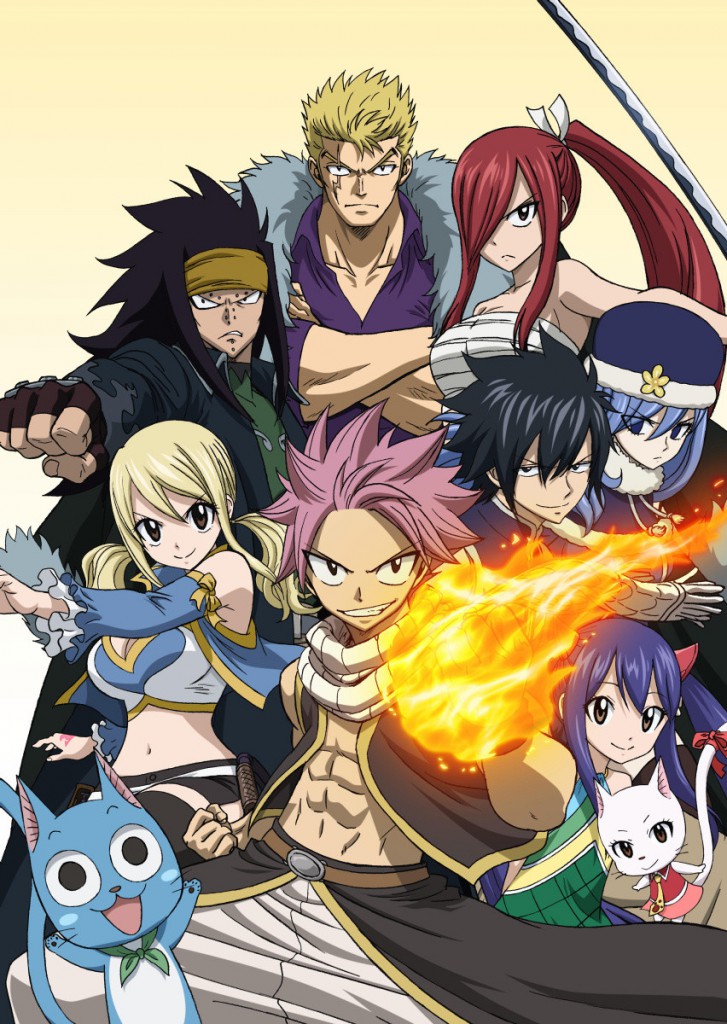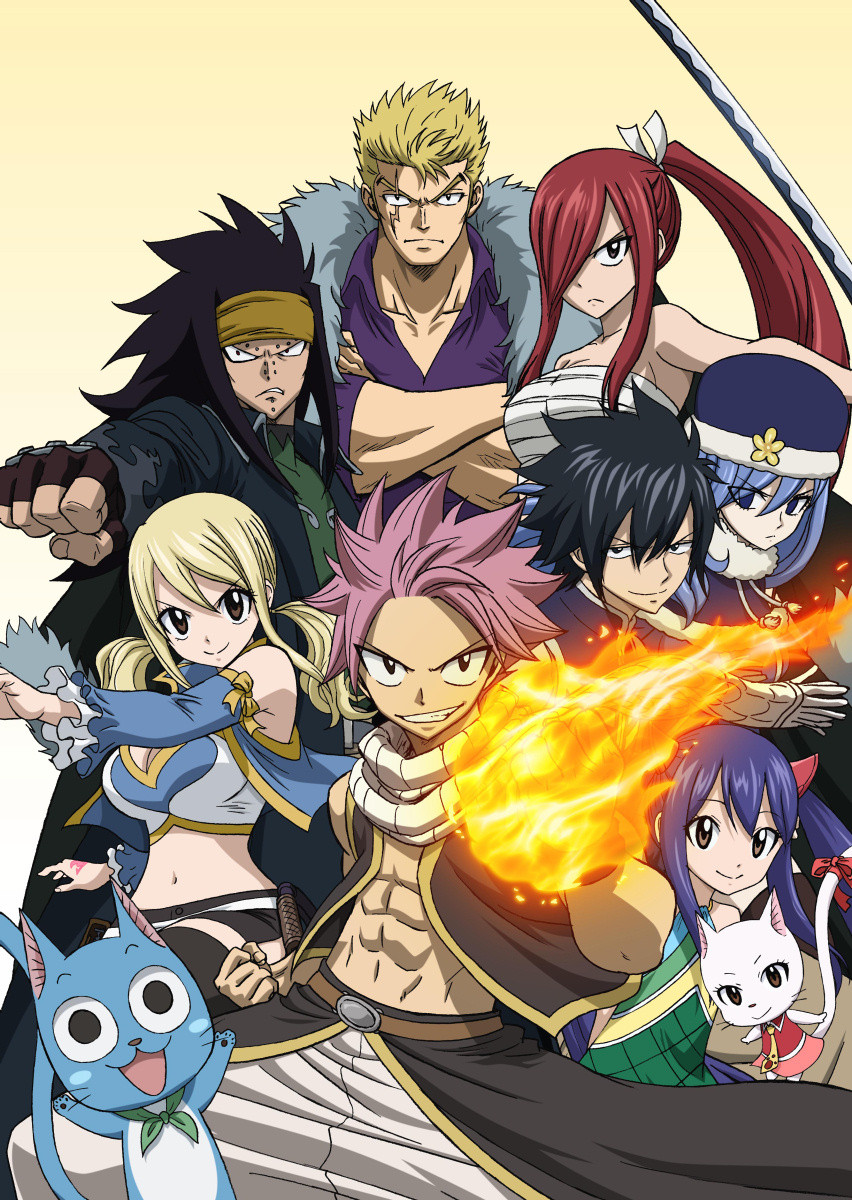 Synopsis of Fairy Tail from Haruhichan:
Set in an imaginary world, the Earth Land, there exists a Mage Guild called "Fairy Tail." Fairy Tail is stationed in the town Magnolia, residing in the Kingdom of Fiore, and is currently governed by Makarov, Guild's master.

Lucy Heartfilia, a 17-year-old girl, wishes to become a full-fledged mage and join one of the most prestigious Mage Guilds in the world, Fairy Tail.

One day, out of pure coincidence, she meets Natsu Dragneel, a boy who is transportation-sick, but very cheerful in nature. However, the thing she does not know is that Natsu is the closest connection to Fairy Tail, as he is a Mage in Fairy Tail.
The fifth announcement is Hiroaki Samura's (Blade of the Immortal, Bradherley no Basha) action, martial-arts manga, Beagerutaa (Die Wergelder). The manga began publishing under Kodansha's Nemesis magazine since July 7, 2011. The first compiled manga volume was released on February 22, 2013.
Kodansha USA will release the English version of the manga on Fall 2015.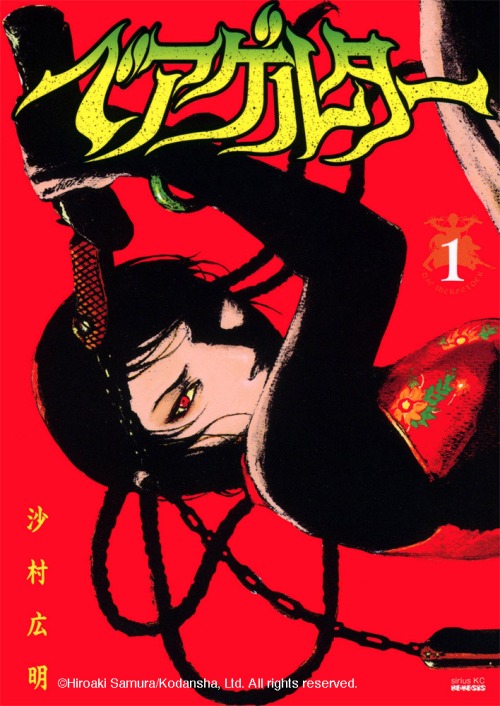 Synopsis of Beagerutaa from MAL:
The action story revolves around battles over money between three woman: a "passionate psychedelic revenger" named Nami, a "china dress-wearing killing machine" named Je-Mao, and a female gang leader named Shinobu Aza.
Their sixth license is Tomohiro Maekawa and Jinsei Kataoka's (artist for Eureka Seven, Deadman Wonderland) supernatural-seinen manga, Livingstone. Maekawa served as the writer while Kataoka as the illustrator. The manga began publishing in Kodansha's Morning magazine since July 30, 2009. There are currently three compiled manga volumes. The third volume was shipped on October 23, 2014.
The first English-translated volume will be shipped this Fall 2015.
Synopsis of Livingstone from MAL:
At the beginning of the 20th century American Doctor, Duncan MacDonald, engaged in a series of unethical experiments. Those experiments concluded that should one suffer a death not ordained by fate the human body lightened by an average of 30 grams, the weight of the a man's soul stone.

Today, two men, Sakarai and Amano, are in the hunt to find people who are about to die before their time and either prevent their unnatural death or recover these stones, "Livingstones."
A prequel to Masamune Shirow's (Ghost in the Shell, Exon Depot) Appleseed manga, Appleseed α, was also licensed by Kodansha USA. The manga, written and illustrated by Iou Kuroda (Nasu, Sexy Voice and Robo) was serialized under Kodansha's Monthly Morning Two since July 22, 2014. It is a manga adaptation of a CG-animated film, Appleseed Alpha. The main manga, Appleseed, was published in North America by Dark Horse Comics with a total of four compiled manga volumes.
The first compiled volume of Appleseed α will be released in Japan on Friday, January 16, 2015. While the English version will be released this Fall-Winter 2015.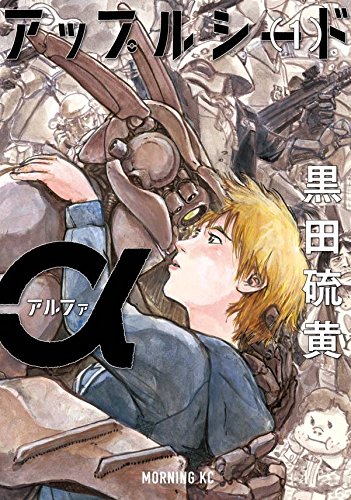 Appleseed has an OVA anime adaptation that was aired on April 21, 1988. It had a film adaptation that released on April 17, 2004.
Synopsis of Appleseed from MAL:
After World War 3 the General Management Control Office construct an experimental city known as Olympus inhabited by humans, cyborgs and bioriods. Bioriods are a genetically engineered being created to serve mankind. They run all administration of Olympus. Olympus was meant to be a utopian society. But for some it is less of a utopia and more of a cage. Calon Mautholos, an Olympus city police officer, is one of these people. Calon secretly conspires with a terrorist, A. J. Sebastian, to destroy Gaia, a super computer that runs Olympus. Out to stop them are Olympus city police SWAT team members Deunan Knute and Briareos Hecatonchires. Deunan and Briareos are determined to stop the terrorist plot by any means necessary.
The last license announcement was Junko's (Kimi to Aruku, Omamori Shimasu, Dokomademo) romantic-comedy shoujo manga, Watashi ga Motete Dousunda. The manga was published under Kodansha's Bessatsu Friend since April 13, 2013. There are currently five compiled manga volumes that was published. The fifth volume was shipped yesterday, January 13, 2015, with a Special Edition Drama CD.
Drama CD Cast:
Kae Serinuma: Kana Hanazawa (Nagareboshi Lens' Risa Hanakago, Nisekoi's Kosaki Onodera)
Hayato Shinomiya: Hiroshi Kamiya (Durarara!!'s Izaya Orihara, Shingeki no Kyojin's Levi)
Yuusuke Igarashi: Yoshimasa Hosoya (Brothers Conflict's Yuusuke Asahina, Kamigami no Asobi's Loki Laevatein)
Mutsumi Asuma: Takahiro Sakurai (Diamond no Ace's Kazuya Miyuki, Ookami Shoujo to Kuro Ouji Sata Kyouya)
Shichito Auditor: Suzuki Tatsuhisa (Kuroko no Basuke's Kazunari Takao, Tonari no Kaibutsu-kun's Yoshida Haru)
Shima Nishina: Chinatsu Akasaki (Chuunibyou demo Koi ga Shitai!'s Shinka Nibutani, Love Lab's Natsuo Maki)
A-chan (Serinuma's best friend): Asami Seto (Hori-san to Miyamura-kun's Kyouko Hori, Chihayafuru's Chihaya Ayase)
Takuro Serinuma: Nobuhiko Okamoto (Gekkan Shoujo Nozaki-kun's Mikoto Mikoshiba, Kaichou wa Maid-sama!'s Takumi Usui)
Serinuma's Mother: Miki Narahashi (Fairy Tail's Risley Law, Taiko no Tatsujin's Wadakatsu)
Drama CD PV:
This Fall 2015, Kodansha USA will be publishing the first volume in English.
Synopsis of Watashi ga Motete Dousunda from MAL:
Serinuma Kae is a second year high schooler and an avid fujoshi who secretly ships her classmates, Igarashi-kun and Nanashima-kun. The death of her favorite anime character causes her to become stressed—and loses weight rapidly. Now that Serinuma has became an attractive girl to her classmates, her snarky kouhai Shinomiya-kun, and her senpai Mutsumi, how is she going to deal with them …with her constant BL-filled, fujoshi mind?!