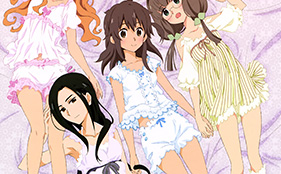 With an upcoming film of the Selector Infected WIXOSS anime on the way, the girls have taken some time to unwind in the latest March 2016 issue of Megami. You can purchase this issue here (get 5% off with coupon code MOE-N3Y-4YW0QK).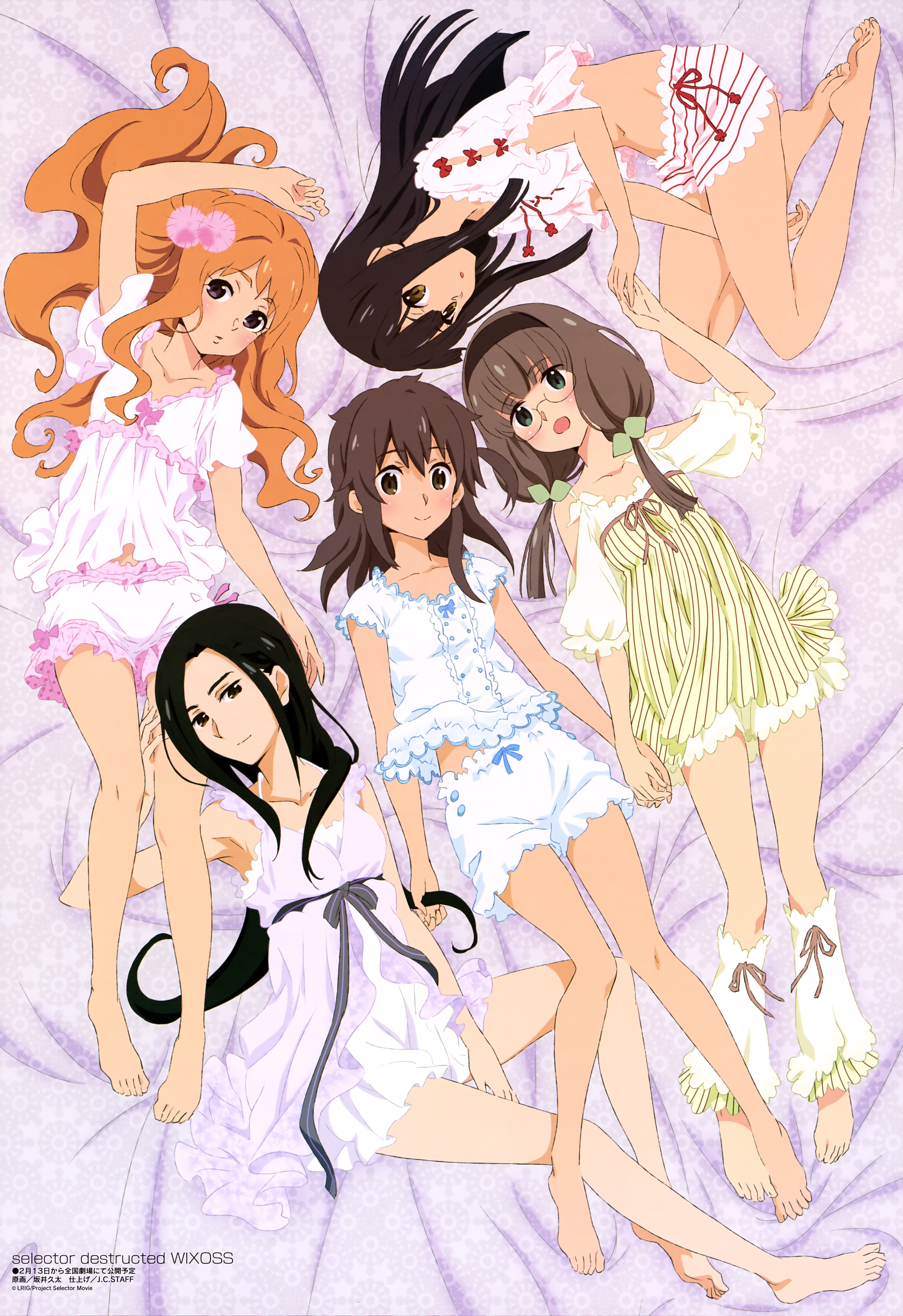 A promotional video for the upcoming anime film that will be titled Selector Destructed WIXOSS:
The film itself will be released in 35 theatres across Japan on February 13th this year.
Selector Infected WIXOSS is an original anime series animated by J.C. Staff (Toradora!, Sakurasou no Pet na Kanojo) and directed by Takuya Satou (Steins;Gate, Seitokai no Ichizon). A card game based on the series titled WIXOSS was produced from Takara Tomy in April last year.
Here is a synopsis of the series from Haruhichan:
WIXOSS is a card game that's popular with teenagers. Supposedly there exist "LRIG Cards," female character cards with wills of their own. Special girls can hear the voices of the LRIGs, and those who possess them are called Selectors. These Selectors have card battles in a dimension that other humans cannot access. It's said that whoever triumphs in these battles will have their wish granted. Ruko Kominato is the latest girl to find an LRIG card. She names her card Tama, and without any further explanation is thrown into her life as a Selector.