The official website of the upcoming anime compilation film of Yusei Matsui's Assassination Classroom (Ansatsu Kyoushitsu) manga has revealed a brand new visual for Assassination Classroom: 365 Days (Ansatsu Kyoushitsu: 365-Nichi no Jikan).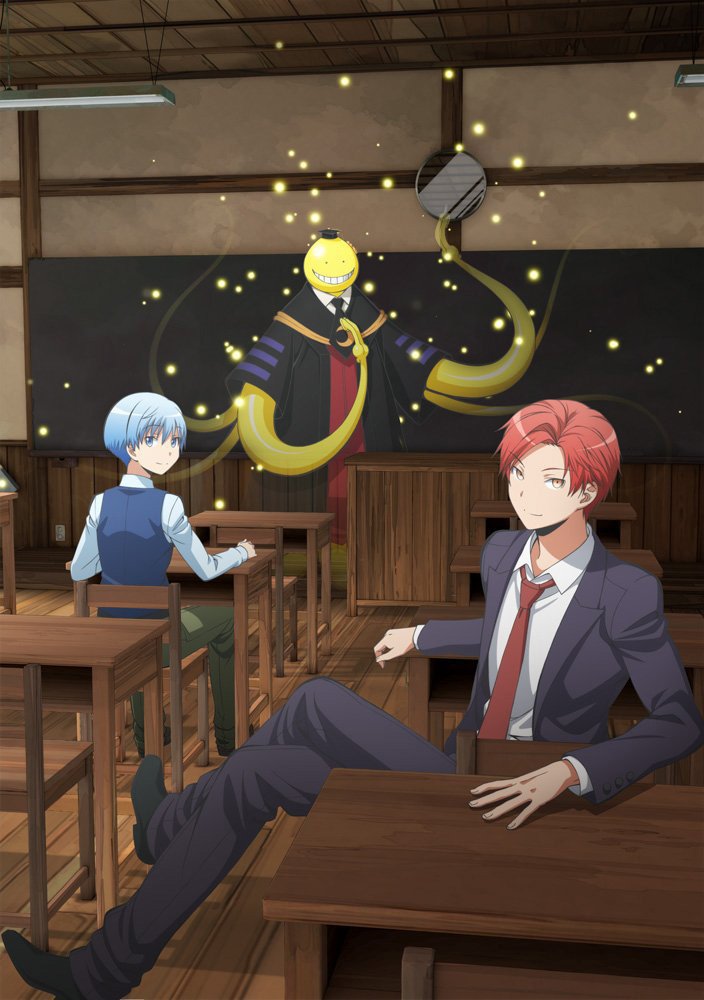 The compilation movie will recap the events of the anime releasing in Japan on November 19. Tickets for the film are currently on sale. The movie will also an original story set before the day of the class reunion 7 years after the main events of the series. The original story was overseen by Matsui himself. The staff and cast will return for the film.
Here is the first teaser for the film:
The film's release on November 19 will also be shown along with an anime adaptation of Jo Aoto and Kizuku Watanabe's Koro Teacher Quest! (Koro-sensei Q!) spinoff manga. Tickets for the movie are currently on sale.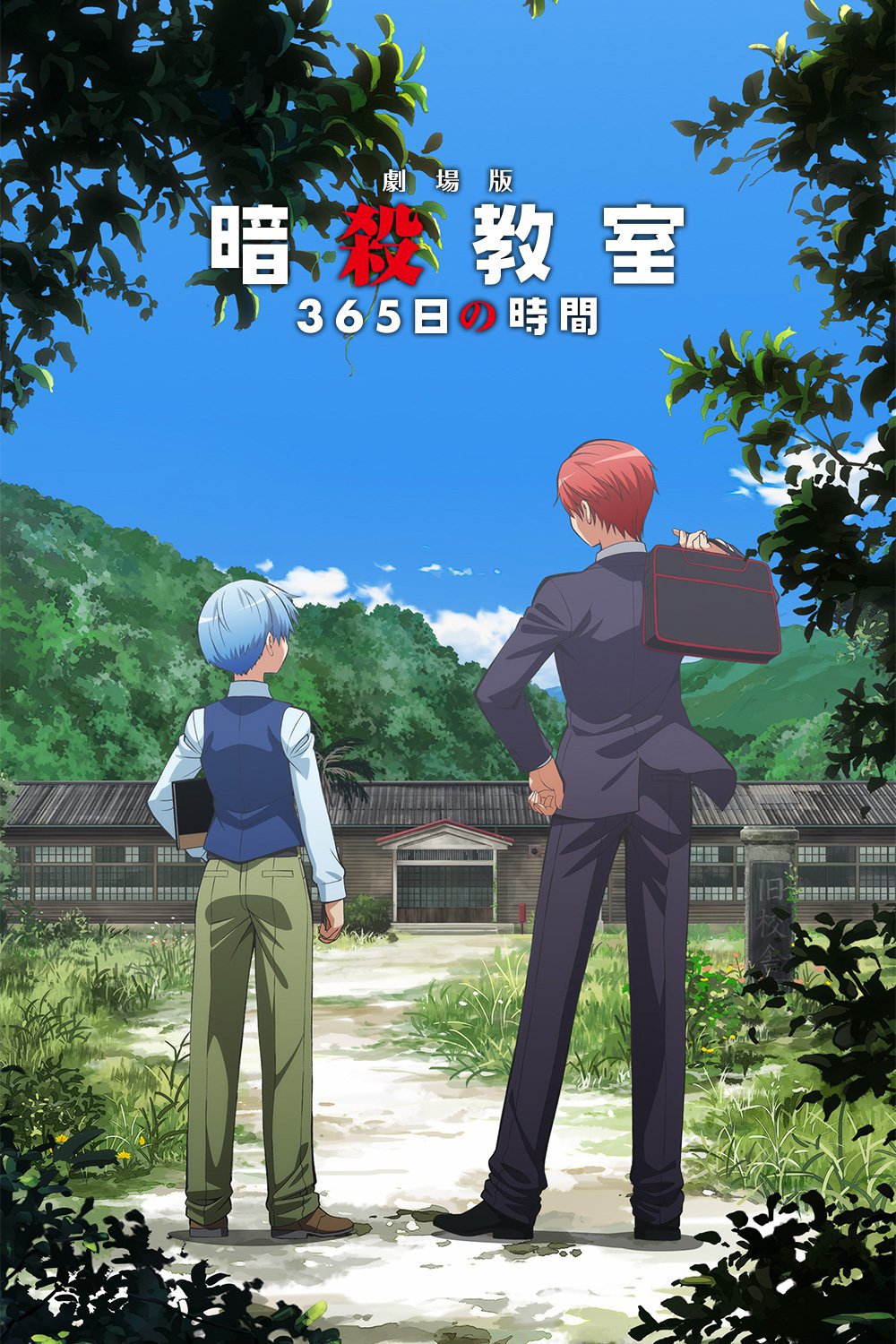 Assassination Classroom (Ansatsu Kyoushitsu) is a comedy manga written and illustrated by Yusei Matsui. The series began in 2012 in Shueisha's Weekly Shonen Jump magazine, and was the 7th top selling manga in 2013 selling over 4.5 million copies. To date, a total of 17 compiled volumes have been released. An OVA adaptation of the manga released in 2013 that was produced by Brain's Base (Baccano!, Natsume Yuujinchou). Studio Lerche (Fate/Prototype, Unbreakable Machine-Doll) is producing the recently announced TV anime of the series, which aired for a total of 22 episodes during the Winter 2014/2015 and Spring 2015 anime seasons. The manga also received a live action film adaptation.
Here is a synopsis of the series from MAL:
A humorous and action-packed story about a class of misfits who are trying to kill their new teacher – an alien octopus with bizarre powers and super strength! The teacher has just destroyed the moon and is threatening to destroy the earth – unless his students can destroy him first. What makes things more complicated is that he's the best teacher they've ever had!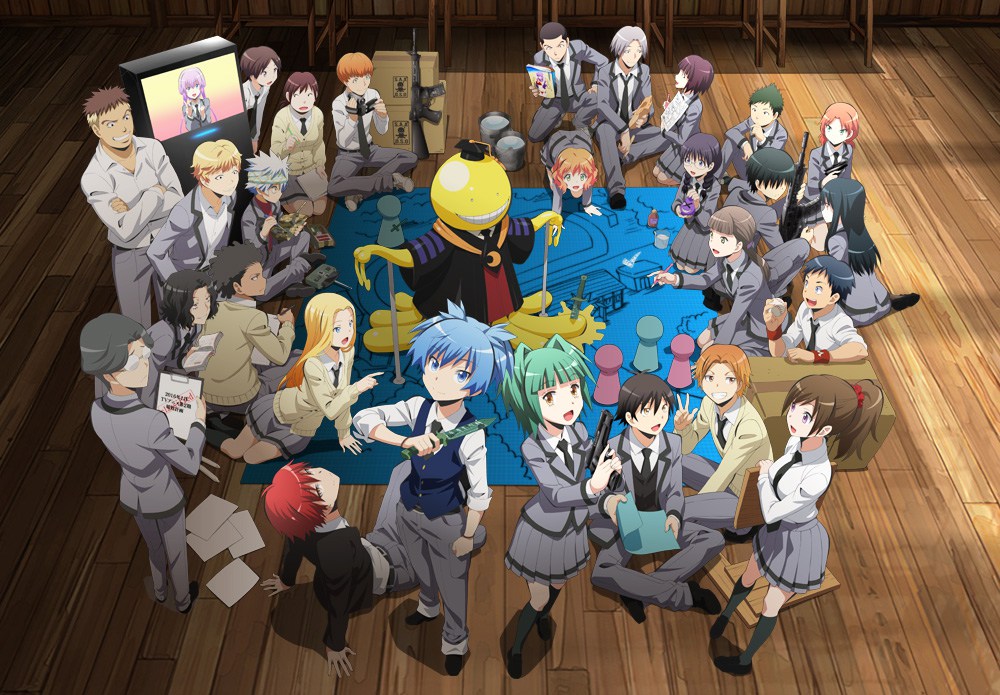 A compilation film of the Assassination Classroom anime, titled Assassination Classroom: 365 Days, will release on November 19. The movie will contain an additional original story and will release with the adaptation of Koro Teacher Quest!.
Visit the film's website here: http://www.ansatsu-anime.com/365days/
You can visit the anime's website here: http://www.ansatsu-anime.com/
And follow the official Twitter here: @ansatsu_anime