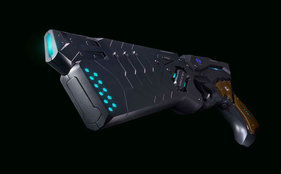 In the future painted by popular anime series Psycho-Pass, Inspectors and Enforcers stop crime by using the Dominator to strike down enemies. A Dominator is a smart weapon that can recognize the target's "Crime Coefficient", a number that measures a person's tendency to perform criminal acts. If your Crime Coefficient is too high, you leave yourself open for attacks from the Dominator!
And now, you too can own a Dominator. Bandai's Proplica Psycho-Pass Dominator is available for pre-order just this week. The Dominator is approximately 360 mm in length (about 14.2 inches) and is textured realistically. The item is also equipped with over 30 multi-colored LED lights, changing color and lighting up differently to emulate how the Dominators looked in the anime. It also comes with a display rack, designed to mimic the gun racks seen in the series. To make thing even more realistic, the toy features a voiceover from Hidaka Noriko, the voice actor who originally voiced the Dominators!
Here are some demo videos posted by Bandai showing off the Dominator from Psycho-Pass:
Images Featuring the Dominator from Psycho-Pass: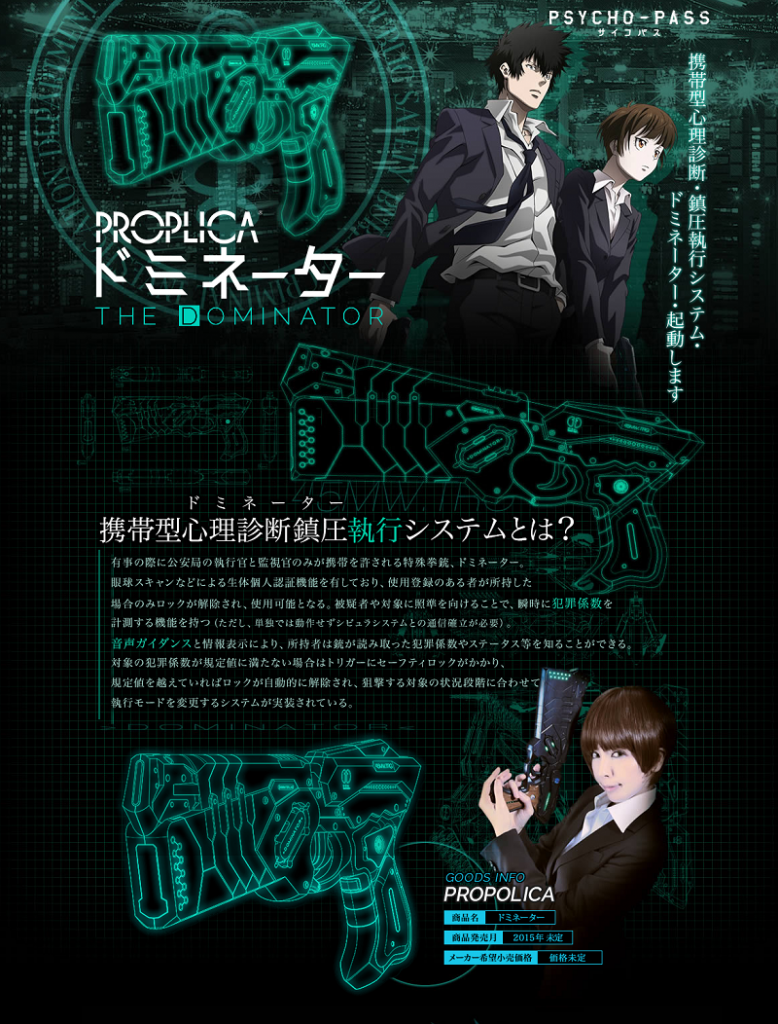 This realistic rendition of the Dominator is clearly a must have for the collector, the cosplayer, the reenactor, even the casual fan. But if you want to own one, you'd better move quickly. Already, many retailers are reporting their entire stocks of Dominators as sold out. Each Dominator sells for ¥21600, which is equivalent to $196.77.
The Dominators will be shipping in January 2015.
Source: Crunchyroll