The official website for the anime adaptation of Hobby Japan and Megahouse's figure collaboration Bikini Warriors has revealed details of its upcoming DVD/Blu-ray. The DVD/Blu-ray disc will include an unaired 13th episode which was too explicit to air on Japanese TV. Hobby Japan says in the press release, "It is natural to provide something you don't usually see to the purchasers."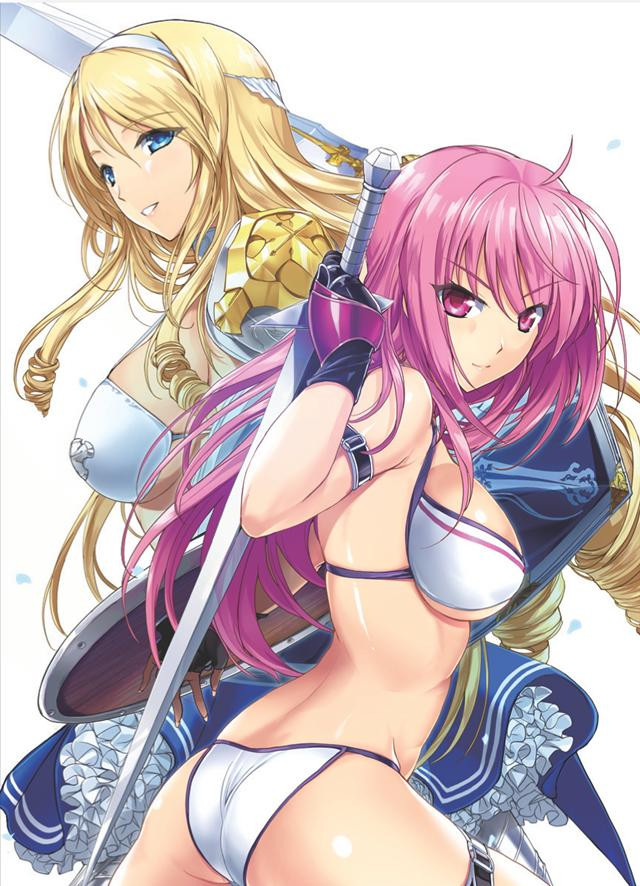 The disc's package illustration is newly drawn by Onigiri-kun (Alice Soft), best known for his character design/graphic works for the brand's popular adult bishoujo games, such as Beat Angel Escalayer and Choukou Sennin Haruka. It will be released on December 9 at the price of 5,980 ($50) yen for the DVD and 6,980 ($58.31) yen for the Blu-ray.
The staff includes:
Director: Naoyuki Kuzuya
Series Composition: Tsuyoshi Tamai (Ladies versus Butlers!, Nogizaka Haruka no Himitsu, Strike Witches)
Character Design / Chief Animation Director: Kosuke Murayama
Sound Director: Takahiro Enomoto
Animation Production: feel.× PRA
The character designs include:
Tony's Heroine Works volume 58 also revealed some of the character designs:
Anime visual: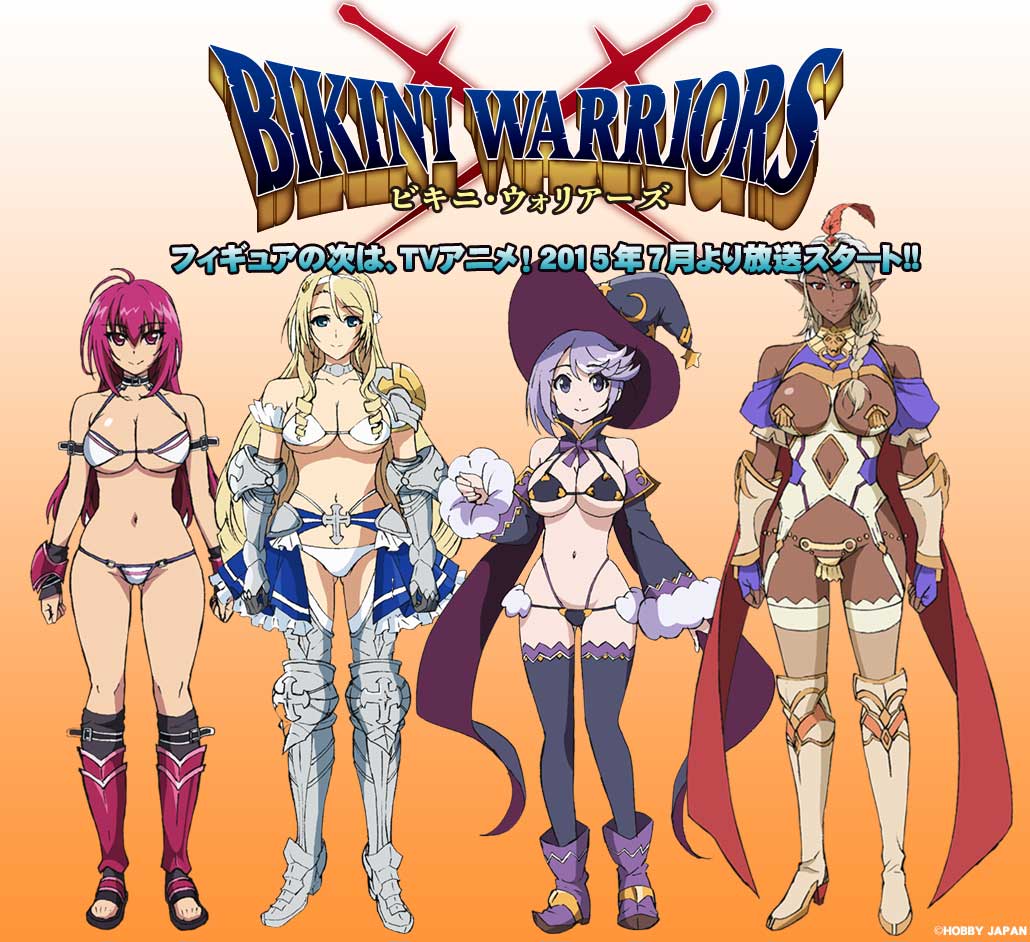 Bikini Warriors is a Japanese media franchise. It primarily consists of a series of fantasy figures created by Hobby Japan and Megahouse, featuring character designs from multiple artists including Rei Hiroe, Hisasi, Saitom and Tony. An anime television series based on the manga began airing from July 7, 2015. A manga series and a video game have also been announced
Bikini Warriors synopsis from Haruhichan:
Set in an RPG world with swords and magic, warriors must form a party to defeat the demon lord. But, these warriors are all wearing Bikini armor!!
Source: Dream News, Crunchyroll