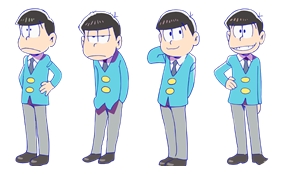 The official website of Osomatsu-san updated with more cast and character designs per day since Tuesday for its Fall 2015 anime premiere. Just few days ago, an anime sequel for a 27-year old anime, Osomatsu-kun, has been announced.
New cast and character designs:
Other characters without voice actors yet:
Staff:
Art Director: Seiki Tamura (Suzumiya Haruhi no Yuuutsu, Akatsuki no Yona)
Color Design: Yukiko Kakita (Kill la Kill, Little Witch Academia)
Editing: Kumiko Sakamoto (Yowamushi Pedal Movie)
Music: Yukari Hashimoto (Gekkan Shoujo Nozaki-kun, Golden Time)
Music Production: Avex Pictures
Sound director: Hiromi Kikuta (Haikyuu!!, Wake Up, Girls!)
Sound production: Rakuonsha (Nichijou, Arakawa Under the Bridge)
Animation Production: Studio Pierrot (Great Teacher Onizuka, Kingdom)
The prequel of the anime was aired with 86 episodes on February 13, 1988 to December 30, 1989 titled as Osomatsu-kun. The manga was published with 34 volumes under Shogakukan's Weekly Shounen Sunday magazine from 1962 to 1988. This Fall 2015 anime will be about Osomatsu-kun on his adult years.
Visual: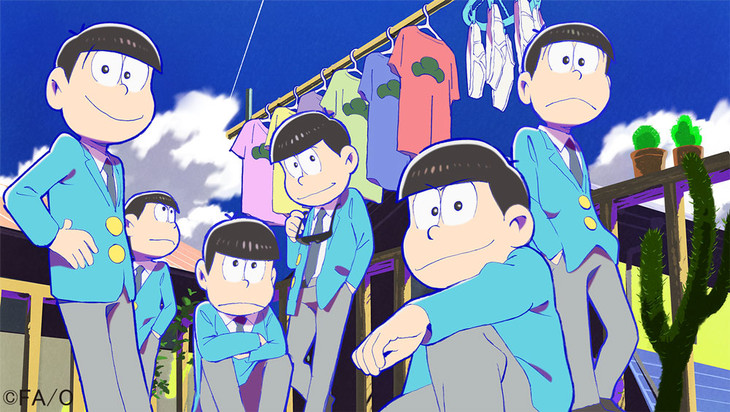 Source: Natalie
sevenpocky | Anime and Manga Enthusiast. Slice-of-life and Sports genre fanatic. Shoujo manga lover.
Oh, and I'm short and I love writing manga news.