With the KanColle browser game recently updated with a Christmas mini event, Kashima has been featured in the January 2016 issue of Comptiq as her limited Christmas mode CG. This issue of Comptiq can be purchased here (get 5% off with coupon code MOE-N3Y-4YW0QK).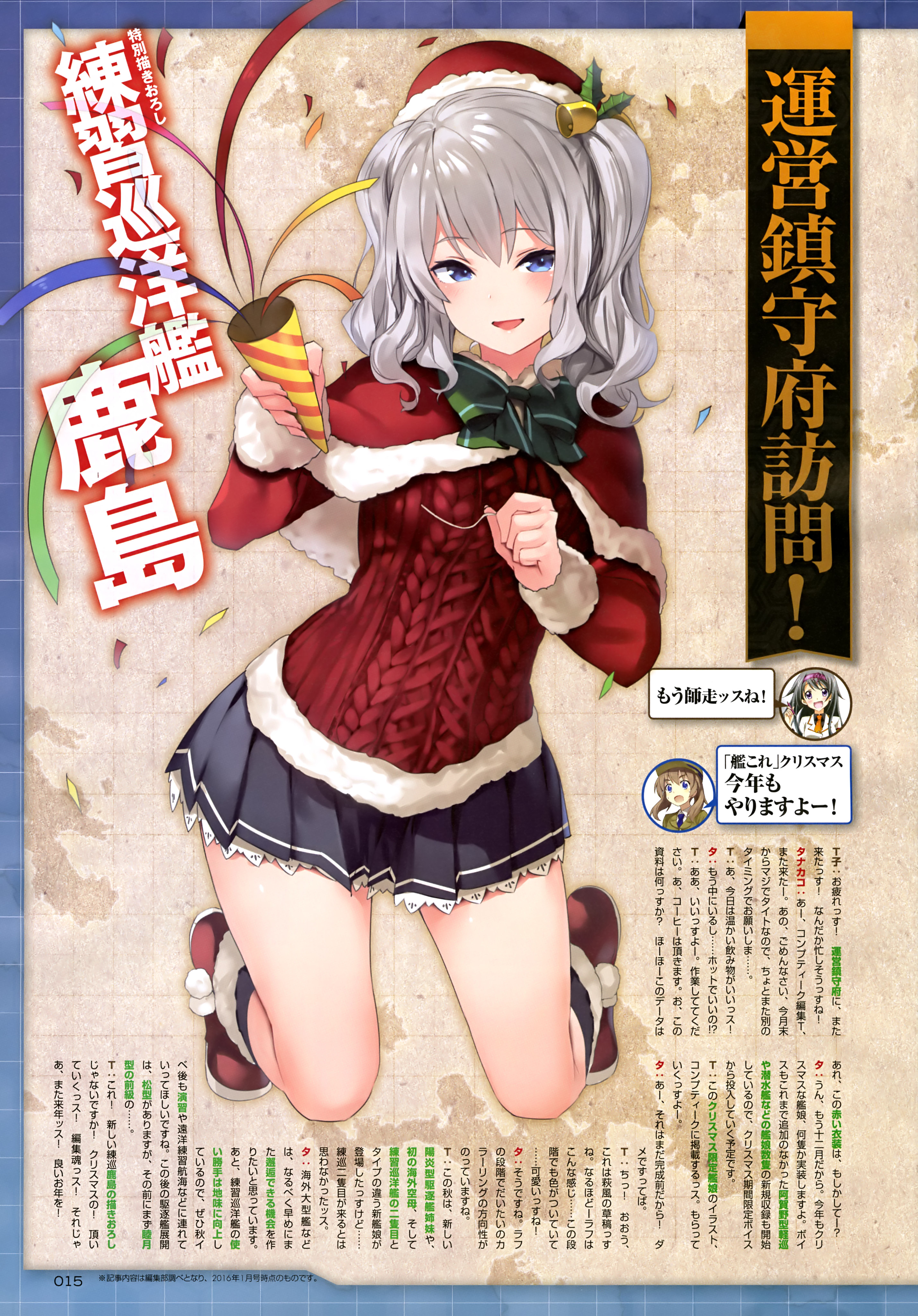 In addition to this, the Northern Princess and Harbour Princess have also been featured in a festive visual in this issue.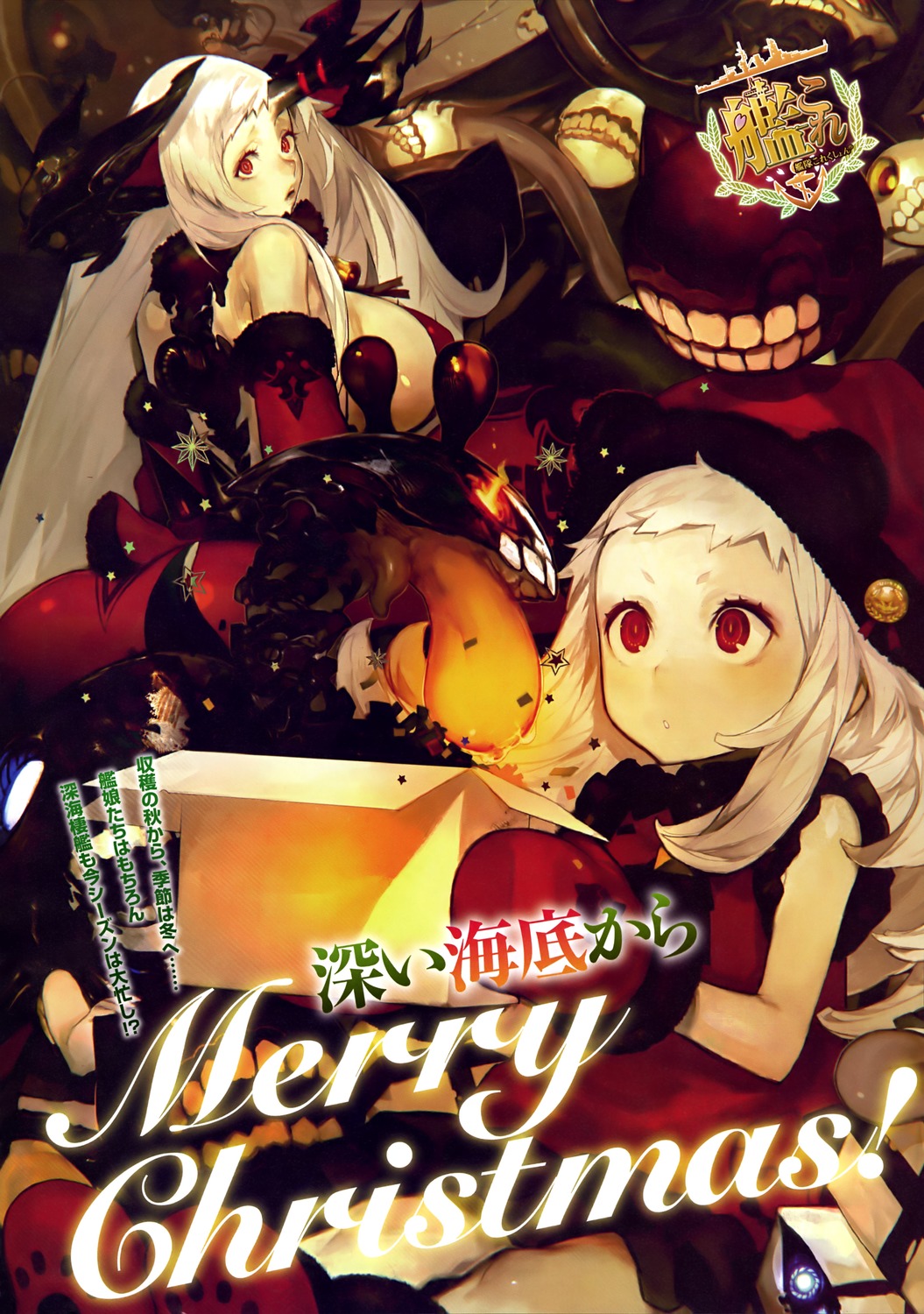 Kantai Collection is a Japanese free-to-play web browser game developed by Kadokawa Games. The game was launched on April 23, 2013. As of April 2015, the game is available in Japan only and has 3 million registered players. The game has developed into a much larger media franchise; various media including multiple manga series and light novels have been released, in addition to an officially licensed tabletop role-playing game. A PlayStation Vita game has been announced for a February 2016 release, and a television anime series began airing its first season in January 2015, with an upcoming sequel and animated film announced.