Iona, Musashi and Yamato from the Aoki Hagane no Arpeggio: Ars Nova series has been featured in the December 2015 issue of Animedia. This issue of Animedia can be purchased here and you can view the other posters that came in this issue here.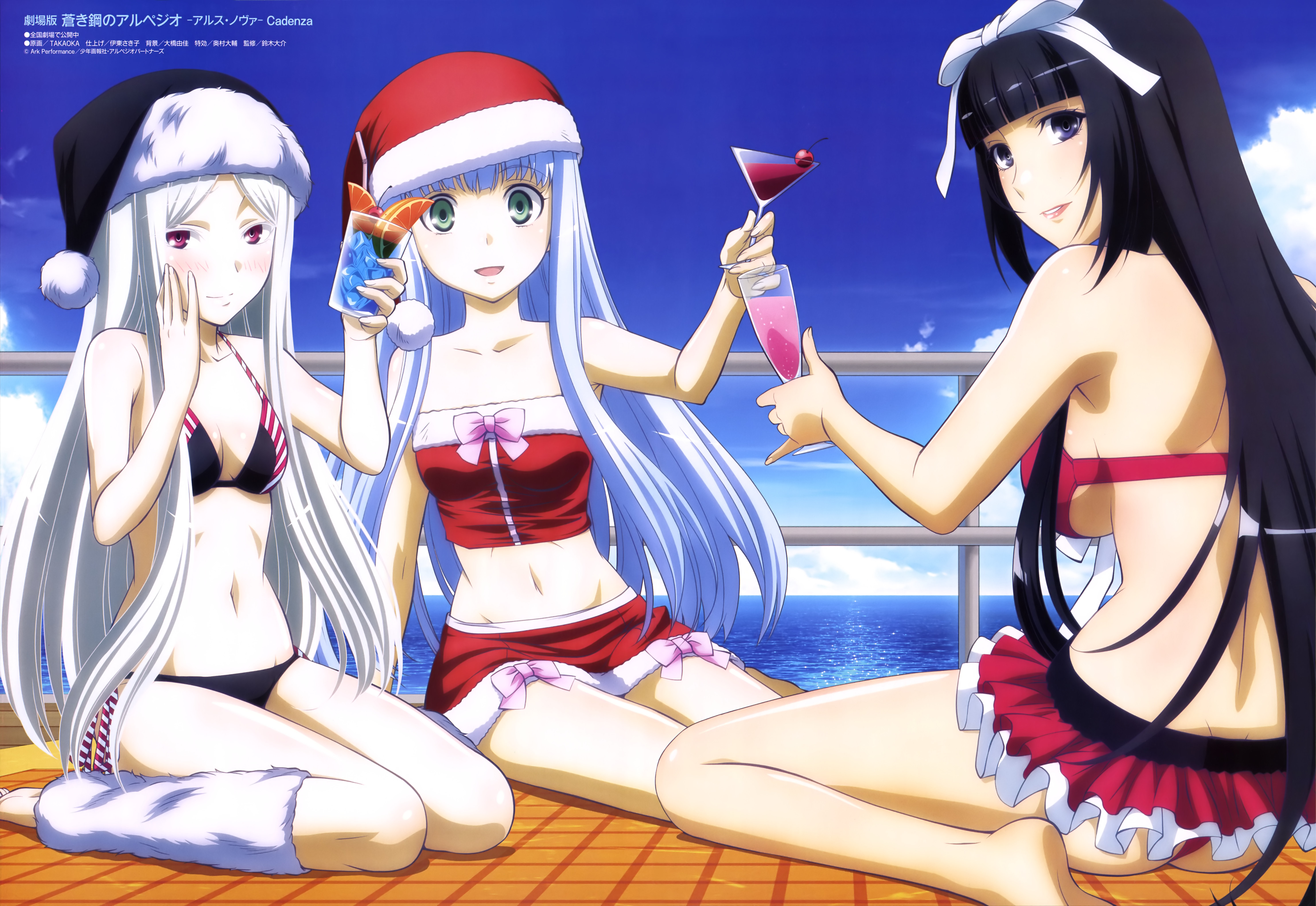 Aoki Hagane no Arpeggio: Ars Nova is a Sci-Fi manga from Ark Performance. The series debuted in 2009 in Shonen Gahosha Young King Ours magazine. To date a total of 8 volumes have been compiled and released. The series received an anime adaptation in October last year. It was produced by SANZIGEN (Miss Monochrome: The Animation, Black Rock Shooter) with Seiji Kishi (Persona 4 The Animation, Angel Beats!) being the director. Makoto Uezu (School Days, Kore wa Zombie Desu ka?) handled the series composition and Masato Kouda (Mahou Sensou) was the anime's Music composer.
Aoki Hagane no Arpeggio: Ars Nova synopsis from Haruhichan:
By 2039, global warming had caused sea levels to rise and large amount of territory to be lost. As though in response, a mysterious group of warships clad in mist, "the Fleet of Mist," appeared in every corner of the ocean, and began attacking human ships. In spite of humanity mustering all their strength, they were utterly defeated by the Mist's overwhelming force. All of humanity's trade routes were blockaded by the Fleet of Mist, their political economy was destroyed, and the human race was steadily beaten down. Seven years later, the Fleet of Mist's submarine I-401 appears before cadet Gunzo Chihaya. The humanoid life form that pilots the sub, who should be their enemy, is instead offering her services to mankind.