Ho ho ho! We are glad to announce we now have a Christmas theme for Haruhichan! As you can see below it's quite cold and Haruhi is in the festive mood, wearing a Santa hat and a beard (I hope she's wearing it and it isn't an actual beard!).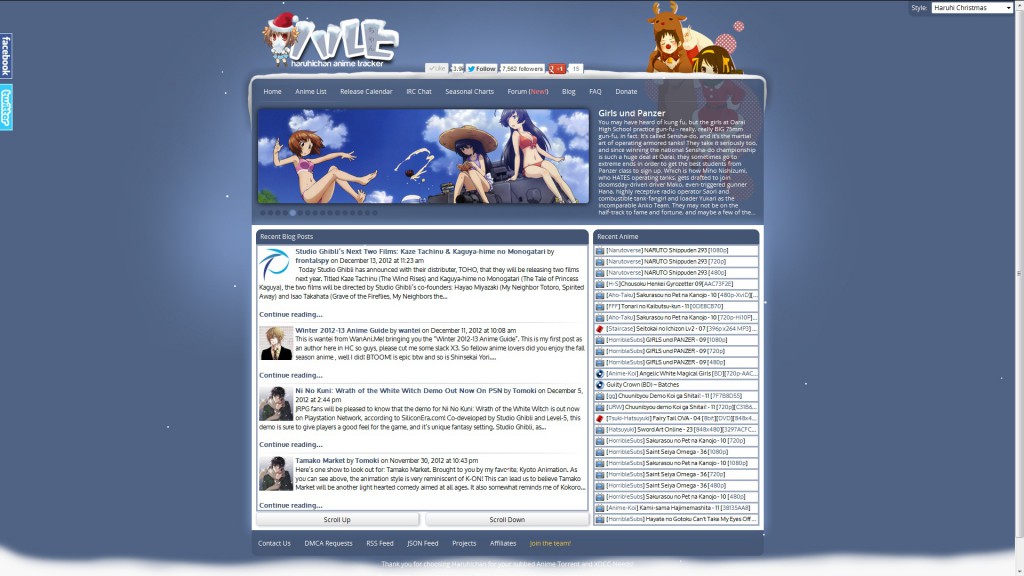 We also have another new theme, Toradora! Who wants to give Taiga and the girls some love?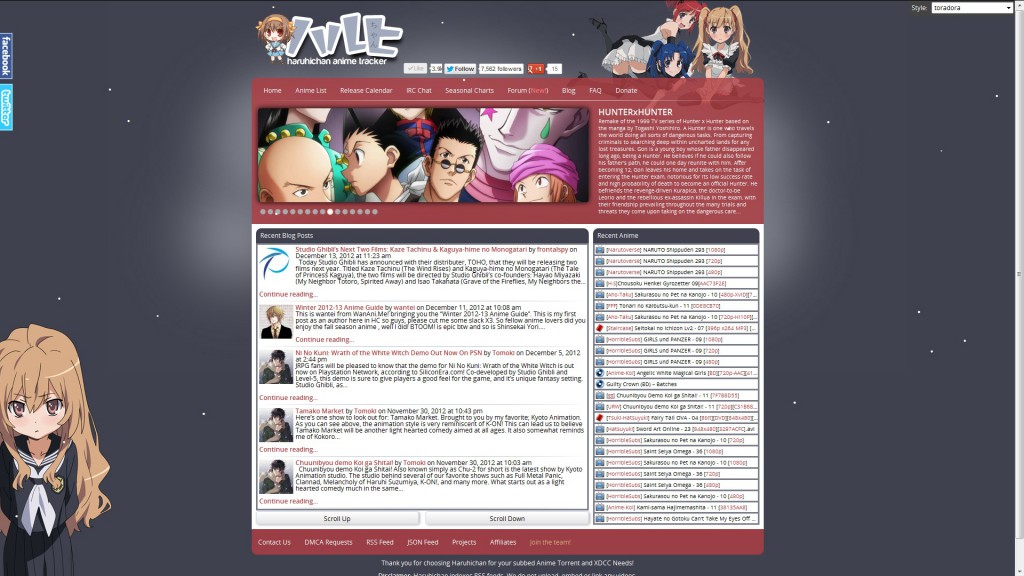 Last but not least (take note that it's still work in progress) we have a Sena Yozora theme. This theme is best suited for a screen resolution of 1920 x 1080 and up. Who will pick these hotties?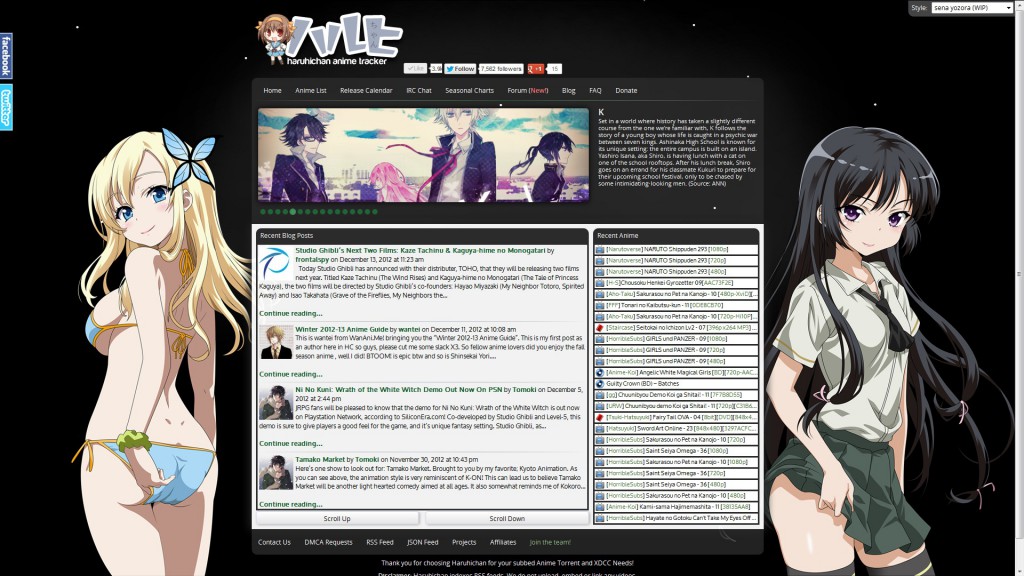 We're looking on developing some new themes for the near future, if you have any ideas let us know below :). It has been two years since Haruhichan started and I just want to thank you all for sticking by with us! Happy holidays from Haruhichan team~