Japanese shop Isshin-do Honpo is now selling special "Super Kabuki One Piece" facial masks with both Shanks and Luffy, the latter painted with kabuki make-up. Fans can temporarily cosplay the faces of their favorite pirate and cleanse their skin in the process.
The face pack will cost 1200 yen ($9.75) and will begin selling for a limited time on November 21. They will also be available on a special Shueisha online store known as "Mekke" from the 27th of November.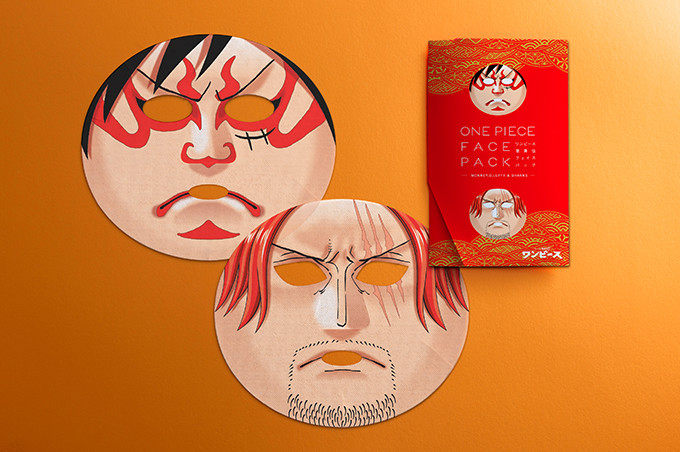 Back in April, the June issue of Japanese fashion VoCE magazine included Attack on Titan skin rejuvenating face packs designed to make you look like the Colossal Titan from Hajime Isayama's hit manga and anime, Attack on Titan. Now, the face packs are going into mass production and will be sold in Japanese stores for 900 ($7.3) yen apiece.
You can choose from Colossal Titan or Female Titan, which "beautifies" your skin.
There are also Avengers: Age of Ultron masks.
Here's a video demonstrating how to use the face packs:
Source: ANN