Japanese viewers of the 13th episode of Sunrise's mecha TV anime Cross Ange took out their anger on social media website Twitter last Saturday, mainly due to the fact the 2nd opening animation for Cross Ange is just a rehash of clips from the first cour's sequences.
Here's the opening animation in question, the song is titled Truth of the Apocalypse and performed by Yoko Takahashi:
http://www.dailymotion.com/video/x2dy5t6_cross-ange-op2-tmp_music
After the confusion settled down, Creative producer Mitsuo Fukuda expressed his regret over the muddle on Twitter. He explained that after seeing episode 13 one more time after work, his blood pressure instantly shot up again.
He also said, "Regarding the opening, rather than saying it was involuntary, it's more the level of, 'I didn't give this kind of order!'" He noted that he absolutely wants to fix this problem by the time episode 14 airs next week, and explained that there is not much leeway when producing an anime during the end of the year, even though TV channels are still going during the end and beginning of the year. Fukuda wrote that he was extremely regretful about the situation, explaining that the photography process could not catch up to the frames that were already done.
This was to be expected since half a week before the episode's airing, Mitsuo Fukuda tweeted about the bad quality of the opening sequence. He complained that it wasn't what he imagined. He also wrote that due to the busy schedule, he could not take any time off for New Year's to correct this error.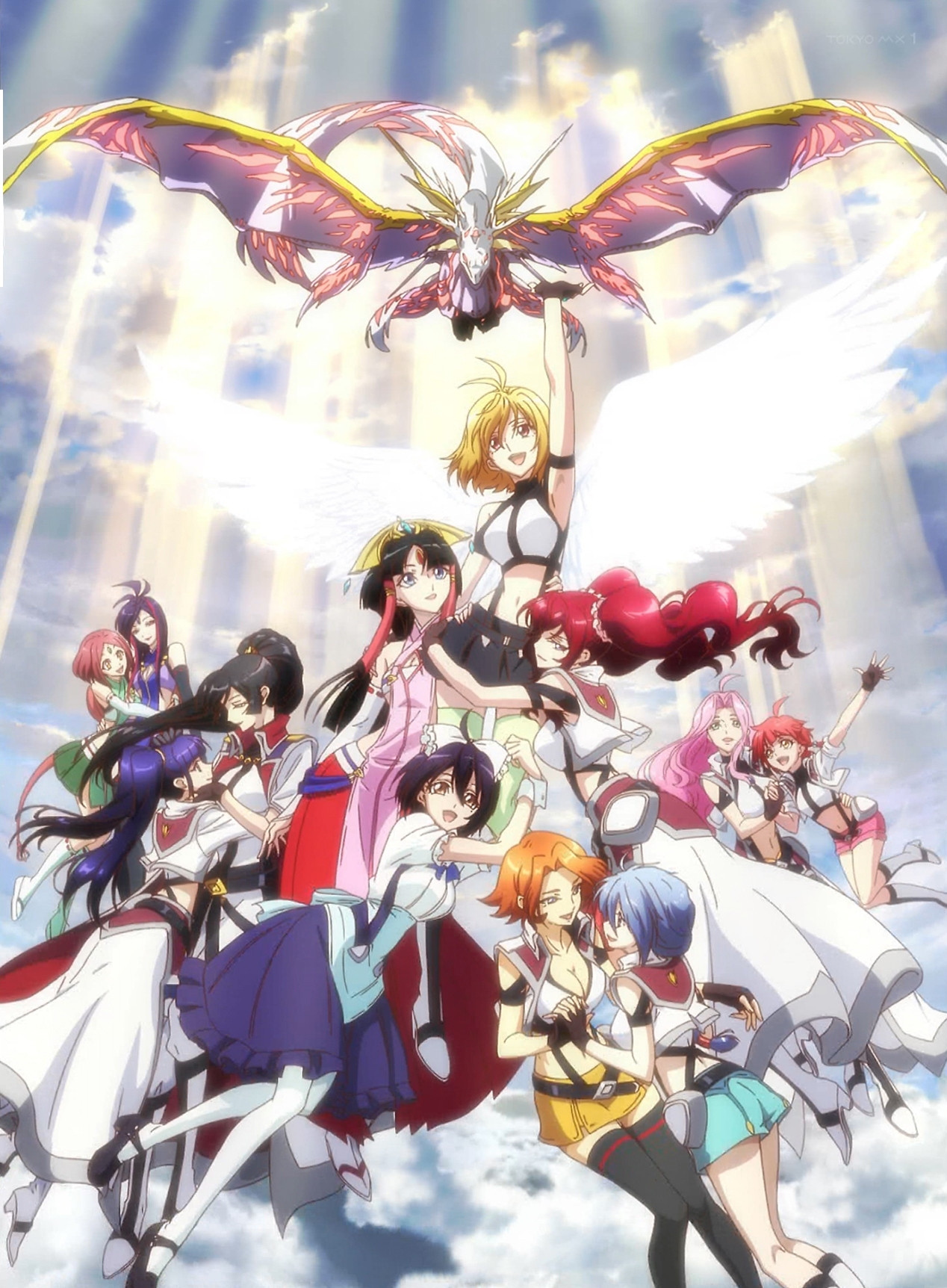 Mitsuo Fukuda also informed fans that the opening sequence featured on television and the one included in the home media version will be different, with the girls featured in one portion being naked in the home video version. He noted that since it would be boring with lots of censor bars during the television broadcast, the decision was made to put clothes on the characters.
Cross Ange second cour visual: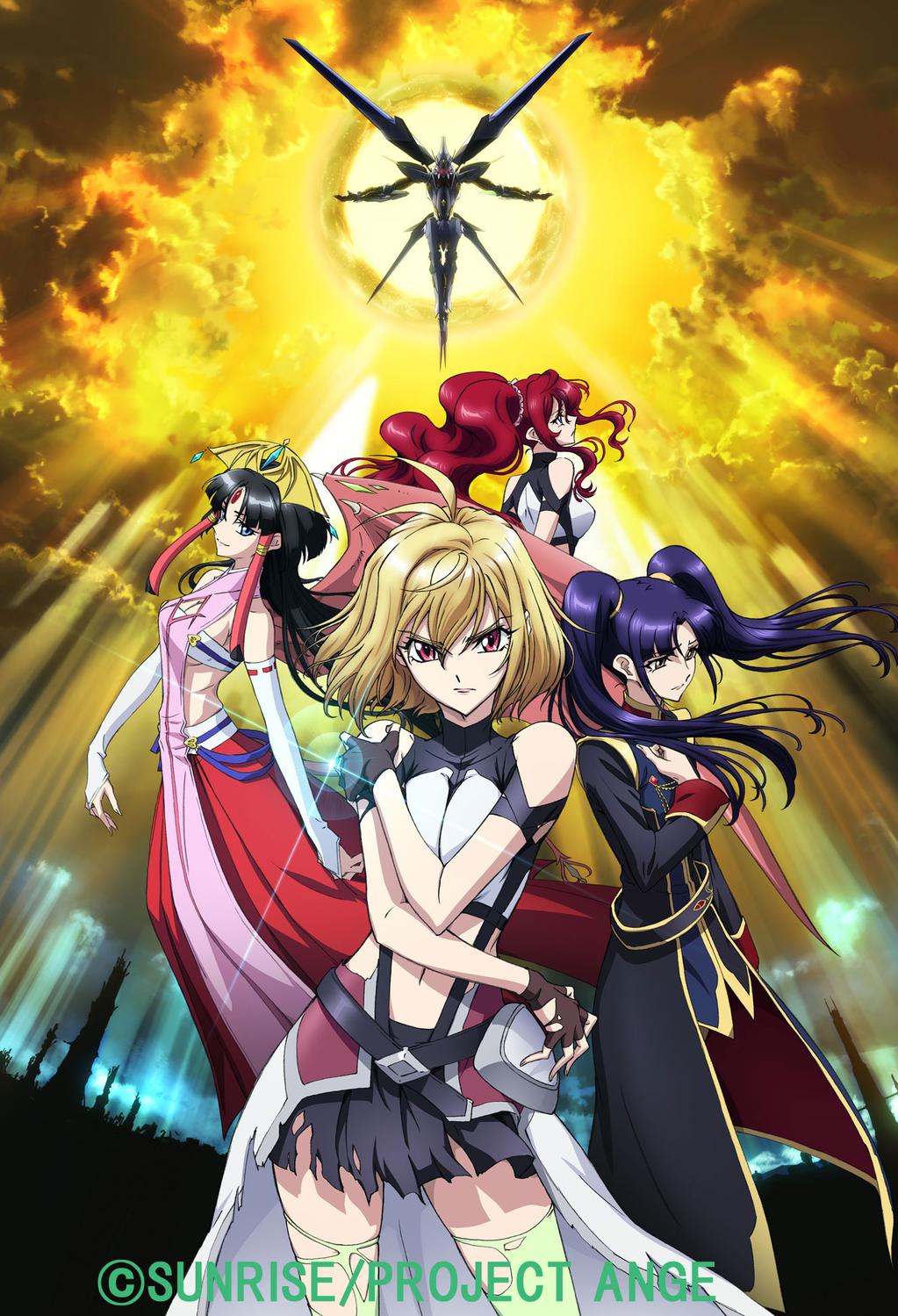 Cross Ange: Tenshi to Ryuu no Rondo also known as simply Cross Ange is a Japanese mecha anime television series produced by Sunrise and began airing from October 2014. A manga adaption began publication in August 2014.
A manga adaptation of the series started publication in August 2014 in the Japanese ComicWalker website.
Cross Ange: Tenshi to Ryuu no Rondo synopsis from Haruhichan:
Due to humanity obtaining the data technology that has evolved to a great amount—called "Mana"—the human race is able to subjugate all wars, starvation, pollution, and other problems on Earth by using its power, which is similar to magic. Earth has obtained the utopia of complete peace and no wants.

First princess of the Misurugi Empire, Angelize. As with everyone else, she also had no wants or worries. She was celebrated by the people of the empire, and was supposed to wear the crown. However, she realizes the shocking truth that she is a Norma. "Norma": An irregular existence that cannot use Mana, and are treated as heretics and as "things" rather than people. Having everything stolen from her, she isolates herself on a remote island.

What was waiting for her there was a fateful meeting with a group of Norma girls who know nothing but battle. The girls spend their days riding humanoid robot weapons called "Barameiru" hunting giant dragons that have come from another dimension to invade. Having her name taken from her, what will soldier Ange see at the end of the fight? What can she believe in? What will she obtain? The story of a single girl's fortitude starts now.
Source: ANN