The official website for the upcoming second season of Yui Hara's Kiniro Mosaic manga began streaming the first commercial on Wednesday. The second season is titled Hello!! Kiniro Mosaic and the commercial gives us a preview of the opening theme song Yumeiro Parade! by Rhodanthe.
The second promotional video was unveiled earlier which also revealed that Hello!! Kiniro Mosaic will be airing from April next year:
The main cast will be returning for the anime; Asuka Nishi (Hakata Kanamori from Ebiten: Kouritsu Ebisugawa Koukou Tenmonbu) as Shinobu Omiya, Manami Tanaka (Neko Miyabi in Sakura Taisen: Kanadegumi) as Alice Cartelet, Nao Touyama (Kanon Nakagawa in The World God Only Knows) as Karen Kujou, Risa Taneda (Mirai Kuriyama from Kyoukai no Kanata) as Aya Komichi, and Yumi Uchiyama (Nagisa Tennouji from A-Channel) as Yoko Inokuma. The series will be directed by Motoki Tanaka (Kiniro Mosaic, Grisaia no Kajitsu) and produced by Studio Gokumi (Kiniro Mosaic, A-Channel).
Visual: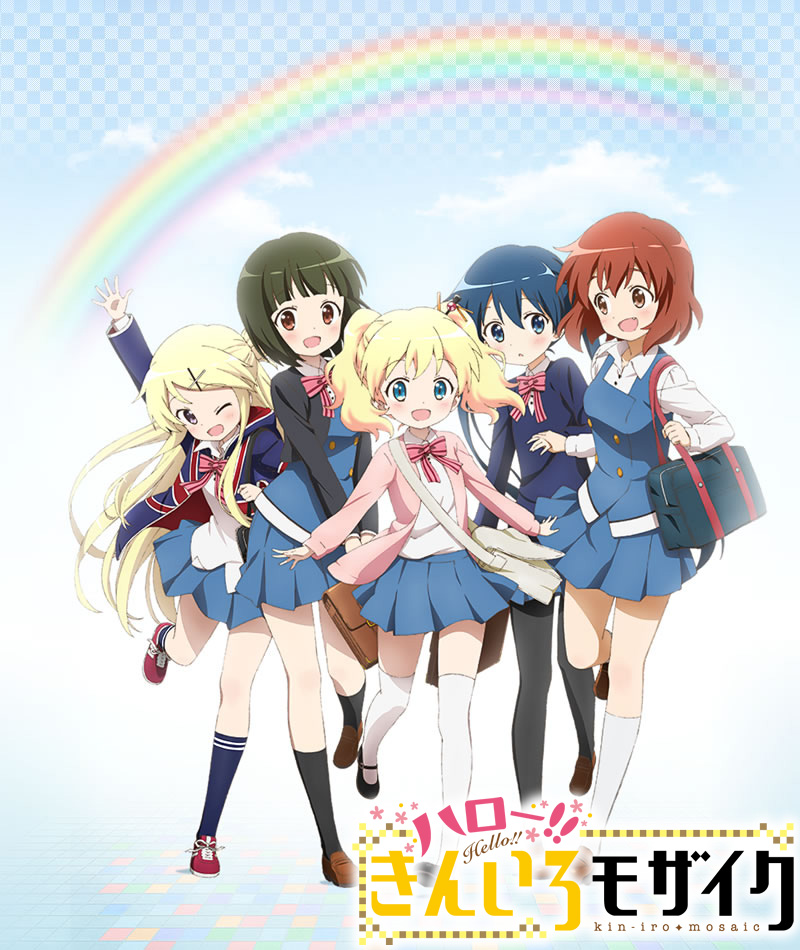 Kiniro Mosaic synopsis from Haruhichan:
The story begins with Oomiya Shinobu, a 15-year-old, seemingly pure Japanese girl who actually did a homestay in Great Britain. Even after coming back to Japan, she still misses her time overseas. One day, an airmail letter arrives from Alice, the girl in Shinobu's host family in Great Britain. The letter reads: Shinobu, I'm coming to Japan! The Japanese/British girls' mixed comedy follows the lives of Shinobu, Alice, and other girls from both Japan and Great Britain.
Source: Kiniro Mosaic official website