The official website of the 2016 TV anime adaptation of Katsura Hoshino's D.Gray-man manga, D.Gray-man Hallow, began streaming the third promotional video on Saturday. The video previews the opening theme song "Key -bring it on, my Destiny-" by rock band Lenny code fiction.
The first episode of D.Gray-man Hallow will air on Tuesday, July 5th on TV Tokyo, TV Osaka, and TV Aichi at 1:35am JST, and every Tuesday after for 13 episodes. The anime will also air on BS Japan on the 6th at 12:58am JST.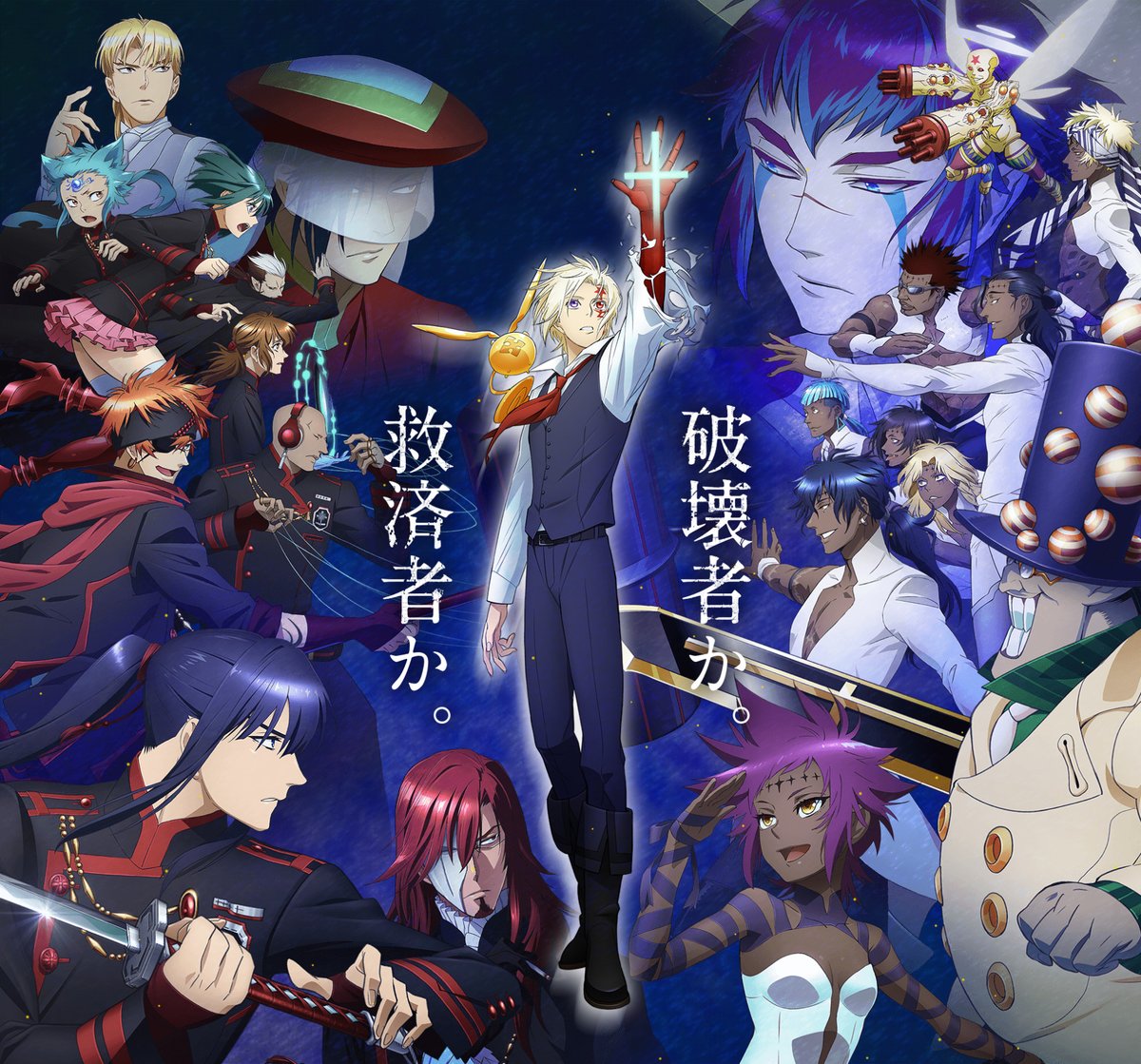 There will be a total of 6 Blu-ray and DVD volumes of the anime, with the first volume containing the episode 1-3 of the anime. Every volume thereafter will have 2 episodes each, making the anime 13 episodes long.
The cast is as follows:
Ayumu Murase (Shouyou Hinata from Haikyuu!!) will voice Allen Walker
Shinnosuke Tachibana (Tomoe from Kamisama Hajimemashita) as Howard Link
Takuya Satou (Toshiki Kai from Cardfight!! Vanguard) as Yu Kanda
Natsuki Hanae (Haruichi Kominato from Diamond no Ace) as Lavi
Ai Kakuma (Isuzu Sento from Amagi Brilliant Park) as Lenalee Lee
Yutaka Aoyama (Arthur Randall from Kuroshitsuji) as The Millennium Earl
Masakazu Nishida (Kyouma Katagiri from Gunslinger Stratos) as Tyki Mikk
Yui Kondou (Furano Yukihira from NouCome) as Road Kamelot
Shinnosuke Tachibana (Tomoe from Kamisama Hajimemashita) as Howard Link
Soichiro Hoshi (Kei Kusanagi from Onegai Teacher) as Wisely
Ryouta Asari (Toda from Chihayafuru) as Alma Karma
The production staff of the July anime consists of:
The second promotional video for the anime has also been revealed:
Here's the first promotional video:
D.Gray-man is a Japanese manga series written and illustrated by Katsura Hoshino. The series tells the story of a boy named Allen Walker, a member of an organization of Exorcists who make use of an ancient substance called Innocence to combat the Millennium Earl and his demonic army of Akuma. Many characters and their designs were adapted from some of Katsura Hoshino's previous works and drafts, such as Zone.
The manga began serialization in 2004 in the Weekly Shonen Jump magazine, published by Shueisha. It made the transition from a weekly to a monthly series in November 2009, when it began serialization in Jump SQ until December 29, 2012, where the series went on an indefinite hiatus. The series began serialization again on July 17, 2015 in a spin-off magazine of Jump Square, Jump SQ.Crown. There is also a spin-off novel series titled D.Gray-man Reverse, authored by Kaya Kizaki, that explores the history of various characters. As of August 5, 2014, Viz Media has released 24 volumes in the United States. The manga has also been adapted into a 103-episode anime series that aired from October 3, 2006 to September 30, 2008 in Japan. The anime is licensed by Funimation Entertainment in North America. Several related items of merchandise have also been produced.
D.Gray-man synopsis from MAL:
Toward the end of the 19th century, Allen Walker officially joins the organization of Exorcists that destroy the beings known as Akuma; mechanic weapons made by the Millennium Earl with the suffering souls of the dead. Allen has both a cursed eye and an anti-Akuma weapon as an arm, bearing the power of "Innocence," a gift given to him as an apostle of God. Allen, along with his fellow Exorcists must put a stop to the Millennium Earl's ultimate plot that could lead to the destruction of the world and all who live on it.
You can visit the anime's website here: http://dgrayman-anime.com/
And follow their Twitter: @dgrayman_anime
Source: D.Gray-man official website