The official website of the anime, Daitoshokan no Hitsujikai, announced that the first Blu-ray & DVD volume of the series will include an unaired OVA. The first of six volumes will be released on December 25, 2014.
The first volume will include the first two episodes of the anime, the OVA and a special that was aired on October 1, Daitoshokan no Hitsujikai Zenyasa. The Blu-ray limited edition pack will include a display box, illustrations, special manga booklet, two special edition PR cards from Chaos TCG (Bushiroad), two end illustration postcards, a special entry ticket and a picture label. The special edition Blu-ray volume will cost 7,800 yen while the regular edition Blu-ray volume will cost 6,800 yen; the normal DVD version will cost 5,800 yen.
Blu-ray & DVD Volume 1 Cover: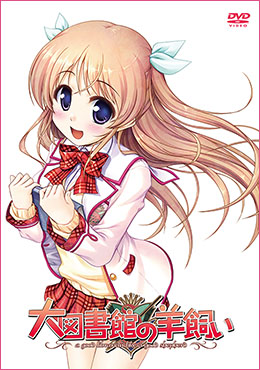 Daitoshokan no Hitsujikai Anime Visual: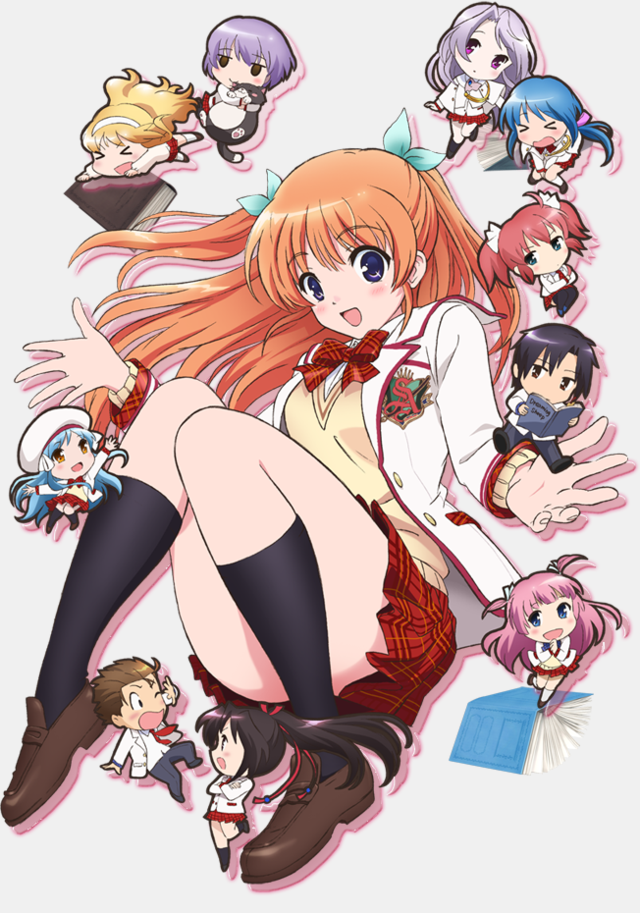 The 12-episode anime of Daitoshokan no Hitsujikai aired this Fall and was streamed by FUNimation Entertainment. It was produced by Hoods Entertainment (Hori-san to Miyamura-kun, Kanojo ga Flag wo Oraretara). The anime was based on a Japanese adult visual novel that was released on January 25, 2013 and was developed by the same visual novel studio, August, who did Fortune Arterial. It has also received 2 light novels and five manga adaptations based from the visual novel:
Daitoshokan no Hitsujikai
Daitoshokan no Hitsujikai: The Little Lutra Lutra
Daitoshokan no Hitsujikai: Lovely Librarians
Daitoshokan no Hitsujikai: Library 4 you
Daitoshokan no Hitsujikai: Hitoribotchi no Diva
Synopsis of Daitoshokan no Hitsujikai from Haruhichan:
The story is set at Shiomi Academy, a vast, prestigious academy with a Daitoshokan (literally, "great library") that rivals Japan's national library. As a member of the Library Club, Kyoutarou Kakei goes to Daitoshokan to enjoy reading by himself. He then meets a second-year girl named Tsugumi Shirasaki through the efforts of a so-called "shepherd" who fulfills people's wishes. Eventually, more girls join the club thanks to the "shepherd."
Source – Official Website
sevenpocky | Anime and Manga Enthusiast. Slice-of-life and Sports genre fanatic. Shoujo manga lover.
Oh, and I'm short and I love writing manga news.