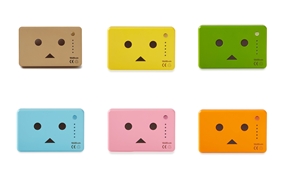 The infamous cardboard box character from Yotsuba&!, Danboard (Danbo), has been in so many collaborations after its popularity. The said character is even available as a battery charger! And the Japanese gadget maker, cheero, will be bringing Danboard to the States and its neighbors! The charger sold 25,00 units in Japan 11 hours after its release. It is also available in 7 different colors under the FLAVORS Series and in Original.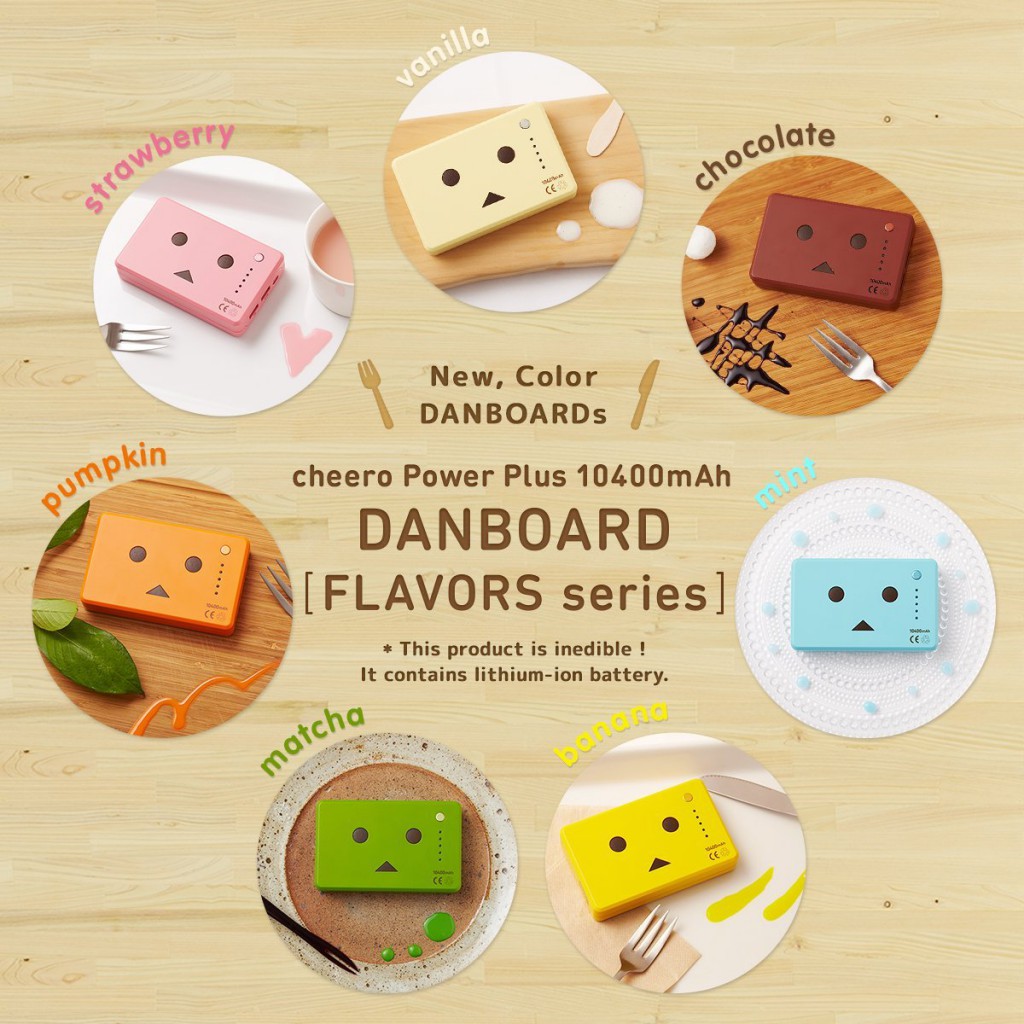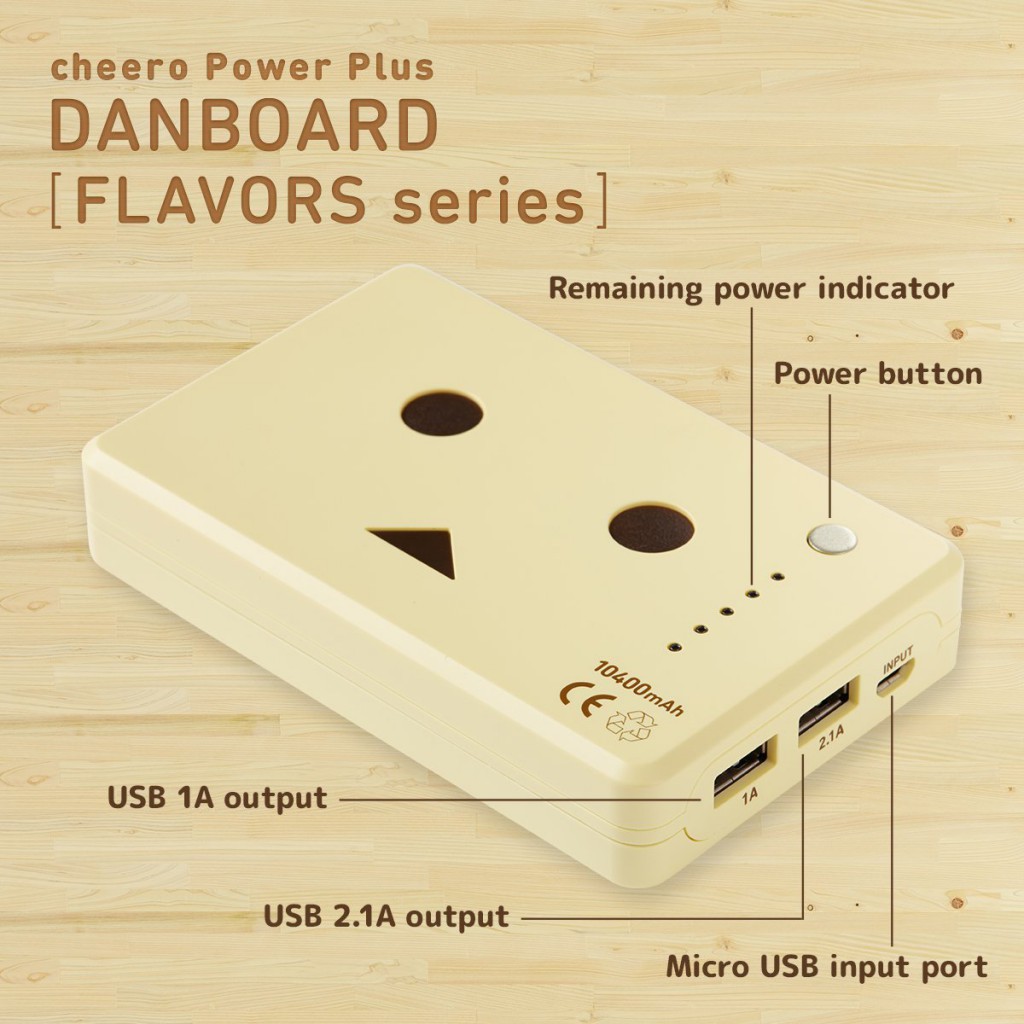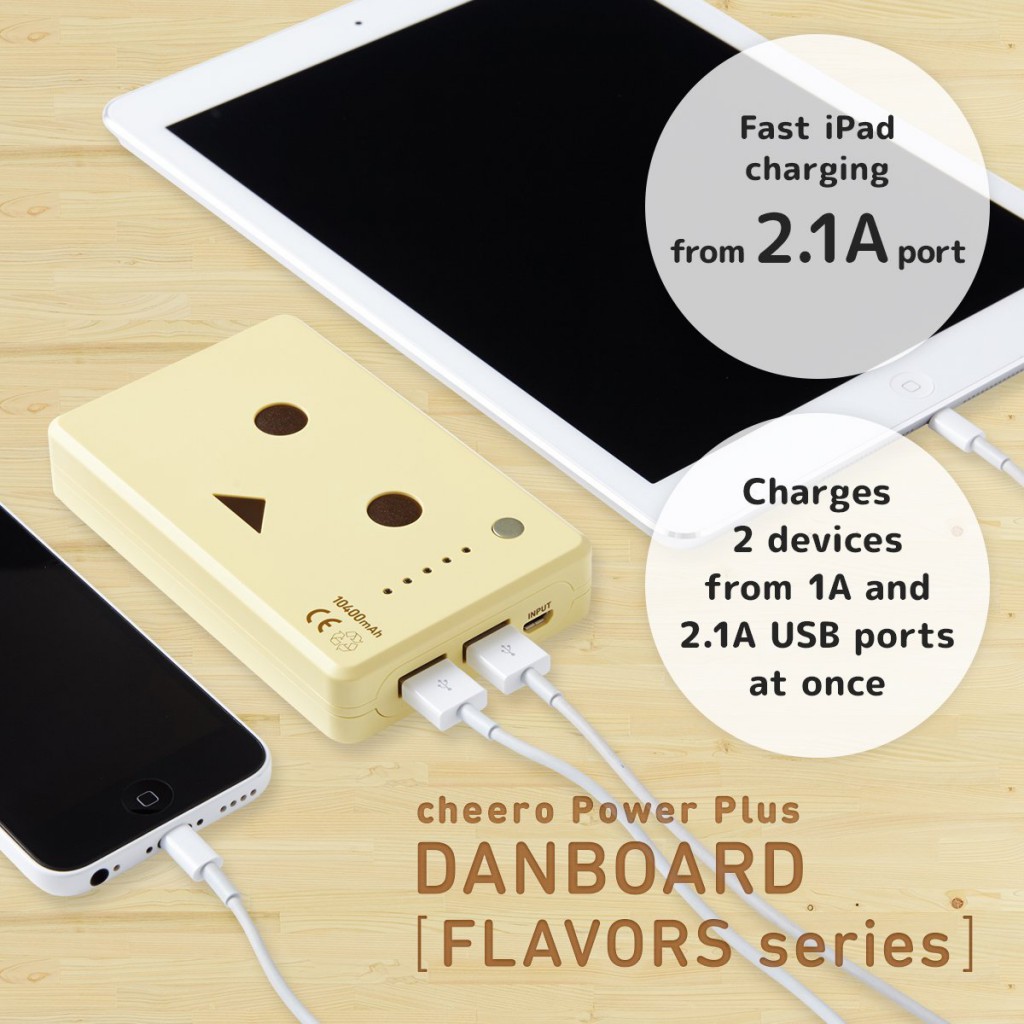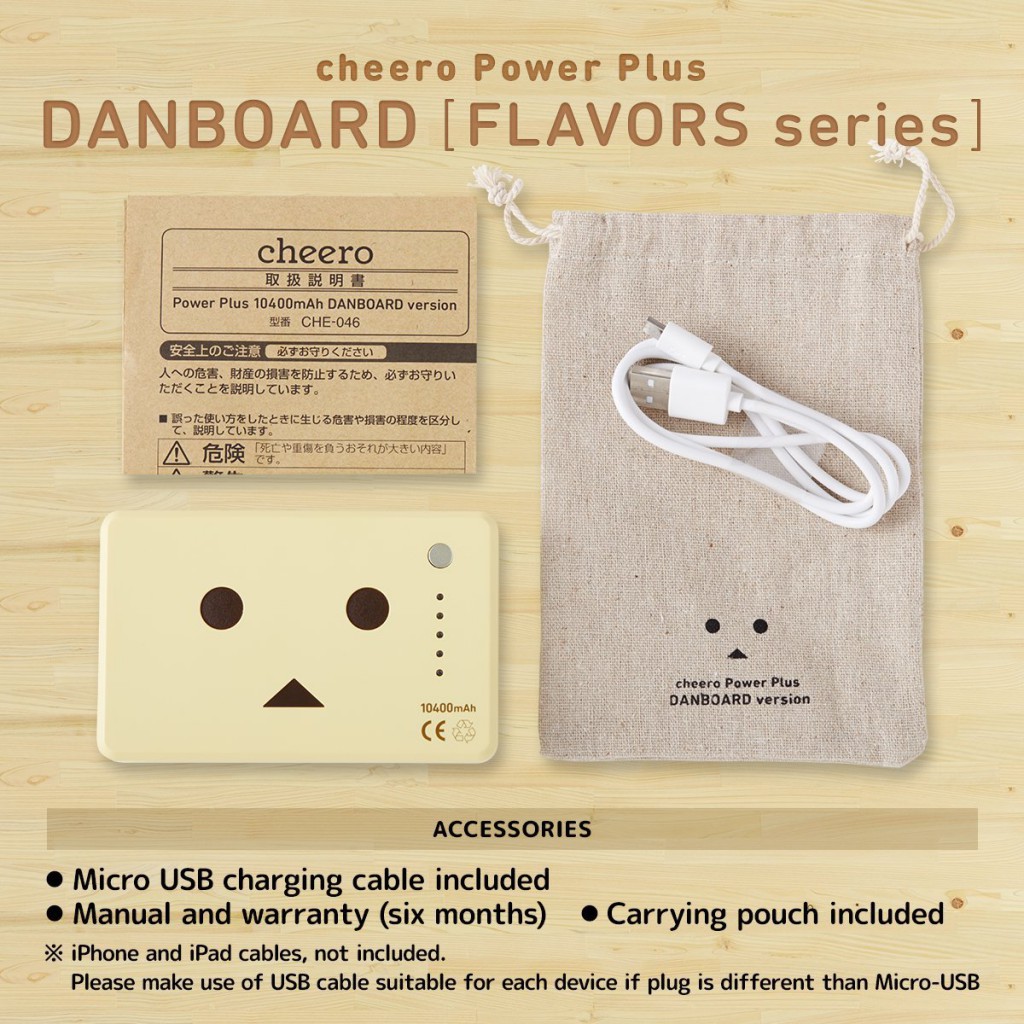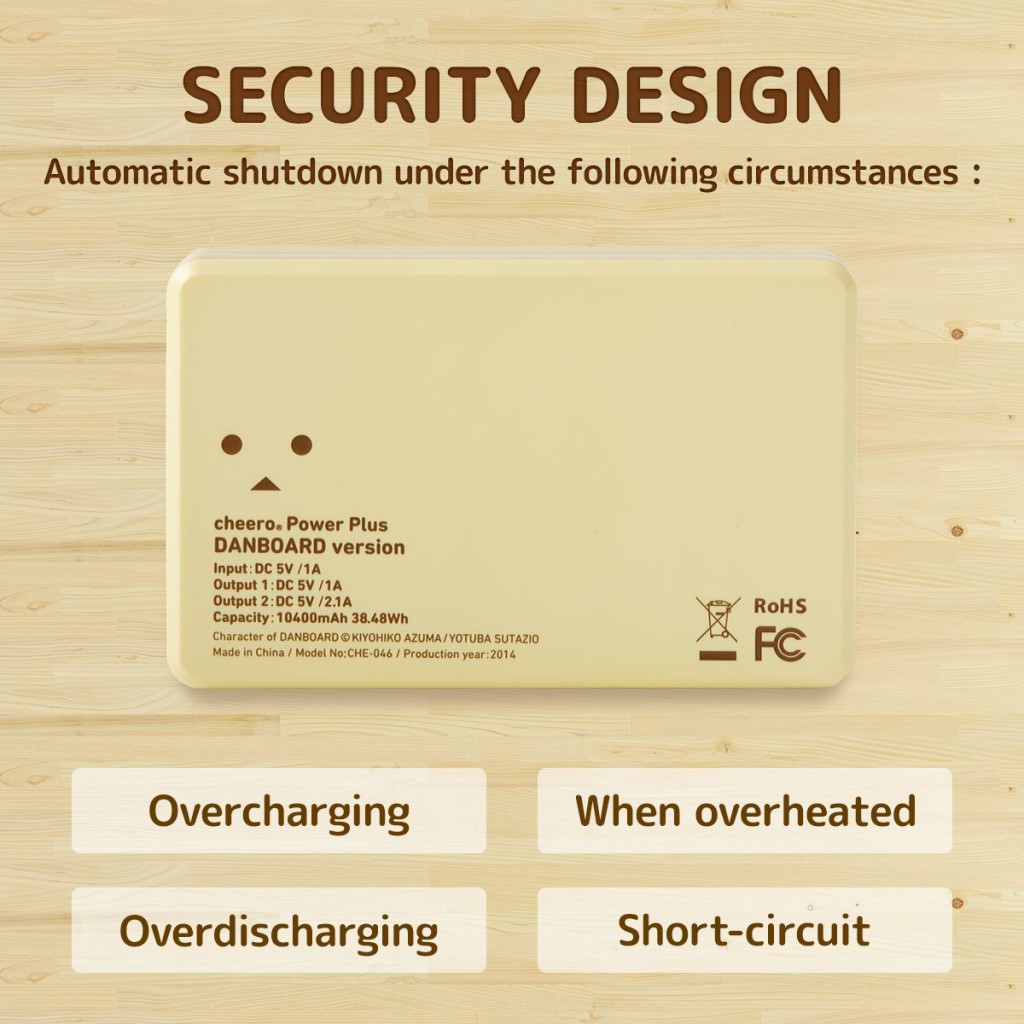 Amazon describes the charger as:
This rechargeable, high capacity (10400mAh) multi-device compliant portable charger with dual USB output can charge iPhone fully up to 5 times. Equipped with a dual USB output, it can charge your two different devices simultaneously.

Charging by 2.1A output port, the unit can charge iPad very quickly. With an automatic shutdown function, the unit will turn OFF automatically when the charging is finished, to prevent from over-discharging. (* For some devices, 2.1A output port and automatic shutdown function are not supported. )

Easy to handle, powerful and good-looking. It is always great to have one on the go, when traveling or when the power is unexpectedly off. Equipped with original carrying pouch.

Operation is very simple, you just need to connect USB cable to the unit and press a button to start charging. The unit is rechargeable via AC power adapter or computer USB port. 5 LED lights indicator is designed to let you know the remaining battery. Please refer to Product Description data in below.
You may buy the Danboard battery charger at Amazon.com for $49.99 below:
Visit the official website of cheero's Power Plus Danboard Battery Charger here for more information.
Source: ANN
sevenpocky | Anime and Manga Enthusiast. Slice-of-life and Sports genre fanatic. Shoujo manga lover.
Oh, and I'm short and I love writing manga news.