The official website of the Date A Live Movie: Mayuri Judgement has revealed a new visual for the upcoming summer 2015 movie on Monday.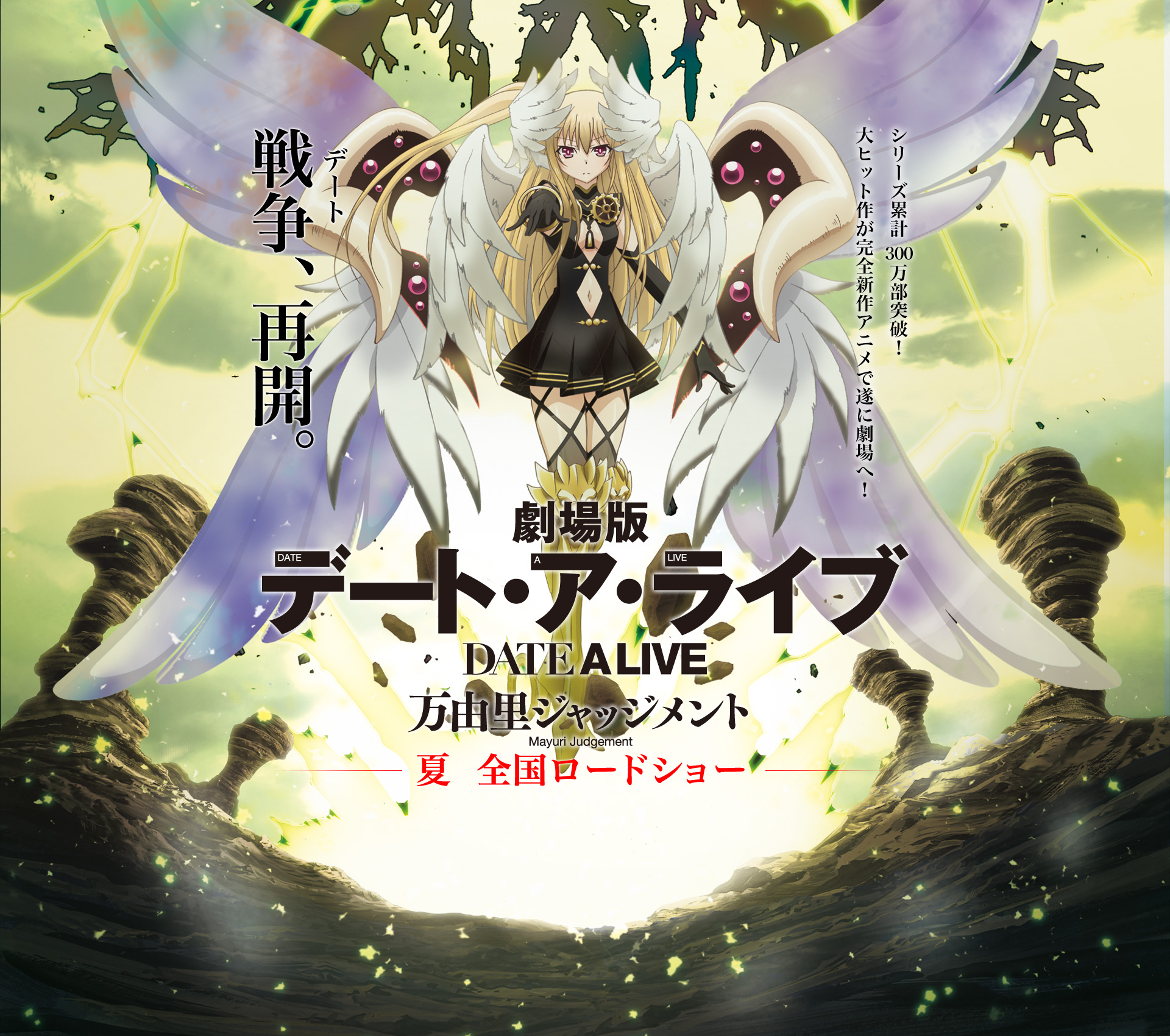 Date A Live II episode 10 movie announcement:
Fantasia Bunko is also publishing a fan book for the series by original creator Koushi Tachibana and character designer Tsunako, titled Date A Live Material. Fantasia Bunko will release the fan book on March 20, and will include explanations on the characters, a short story exclusive to the book, and a dialogue between Tachibana and Tsunako regarding behind-the-scenes stories on the production the series, and a discussion about "Episode 0."
Date A Live is a Japanese light novel series written by Koushi Tachibana and illustrated by Tsunako. An anime adaptation series aired on TV from April 6 to June 22, 2013. Each episode was streamed in lower quality on Niconico a week before its TV premiere. Following the end of the first season, a second season was announced, titled Date A Live II, which began airing from April 11 to June 13, 2014. A theatrical film adaptation has been announced and slated for Summer 2015.
Date A Live Synopsis from Haruhichan.
Itsuka Shido is a high school boy. On the last day of the spring holidays, an explosion destroys the town and a girl in armor appears in front of him. Shido's sister-in-law, Kotori, tells him that the girl is called "Special Disasterous Designated Creature: Spirit", which causes a timespace quake. Kotori disclosed that she is the commander of the anti-spirit organization Ratatosk and orders him to go out on a date with the spirit girl. Kotori says, "I don't ask you to beat the spirit. Just let her fall in love with you and save the world."
Source: ANN, Date A Live official website