This year's 16th issue of Kodansha's Weekly Shonen Magazine will be announcing on Wednesday that the limited edition 15th compiled volume of Nakaba Suzuki's Nanatsu no Taizai manga will include an OVA episode titled "Ban no Bangai-hen" (Ban's Additional Chapter). The volume will ship on June 17 for 2,980 yen ($25).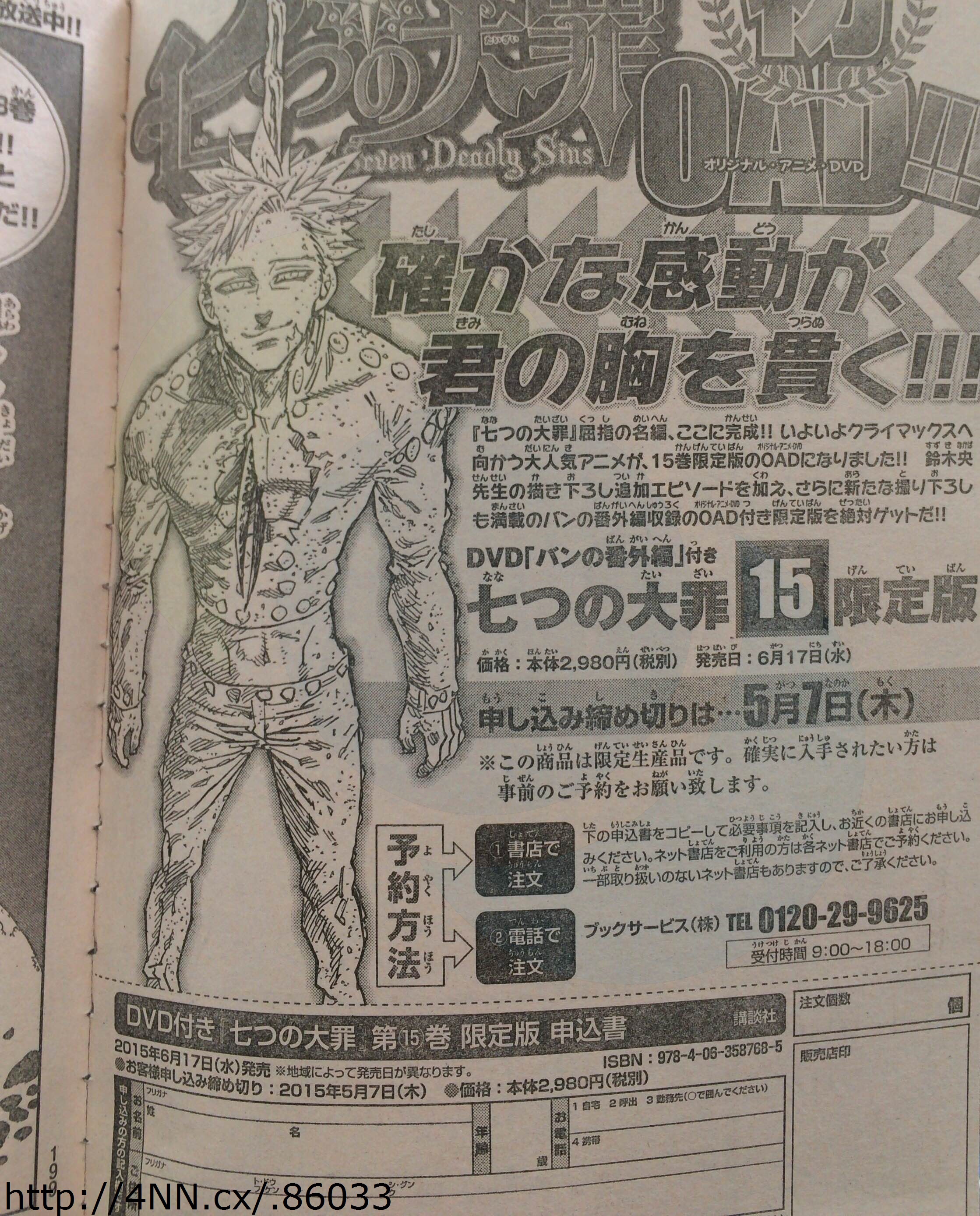 Nakaba Suzuki will also draw an extra chapter for the volume.
Visual: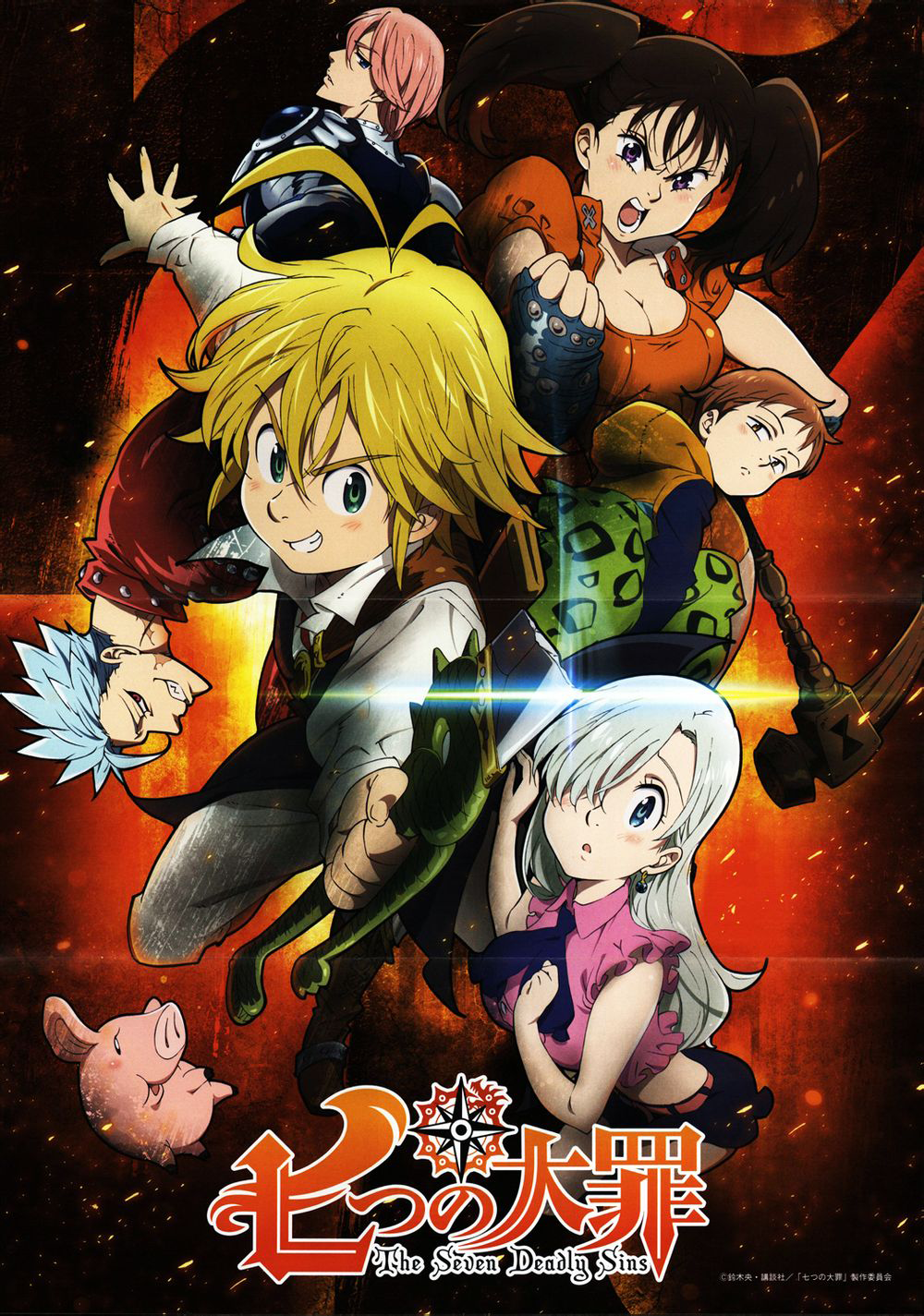 Nanatsu no Taizai (The Seven Deadly Sins) is a Japanese manga series written and illustrated by Nakaba Suzuki. It has been serialized in Kodansha's Weekly Shonen Magazine since October 2012, with the chapters collected into thirteen tankobon volumes as of February 17, 2015. The manga features a setting similar to the European Middle Ages, with its titular group of knights representing the seven deadly sins.
As of January 2015, Nanatsu no Taizai had sold over 10 million copies. It is currently being adapted into a television anime by A-1 Pictures that debuted on October 5, 2014. The manga has been licensed by Kodansha Comics USA for English publication in North America, while the chapters are released digitally by Crunchyroll in over 170 countries as they are published in Japan.
Nanatsu no Taizai synopsis from Haruhichan:
The "Seven Deadly Sins," a group of evil knights who conspired to overthrow the kingdom of Britannia, were said to have been eradicated by the Holy Knights, although some claim that they still live. Ten years later, the Holy Knights have staged a Coup d'état and assassinated the king, becoming the new, tyrannical rulers of the kingdom. Elizabeth, the king's only daughter, sets out on a journey to find the "Seven Deadly Sins," and to enlist their help in taking back the kingdom.
Source: ANN