During the Date A Fes (Date A Live Festival) event today, it was announced that the upcoming Date A Live Movie would be scheduled for Summer 2015. The event also revealed the upcoming Summer 2015 movie will be titled Date A Live Movie: Mayuri Judgement.
A third Date A Live game was also announced which allows you to date Spirit girls, just like Shido Itsuka. According to yaraon, more information of the third game installment will be announced on December 19.
Date A Live II episode 10 movie announcement:
Date A Fes Visual: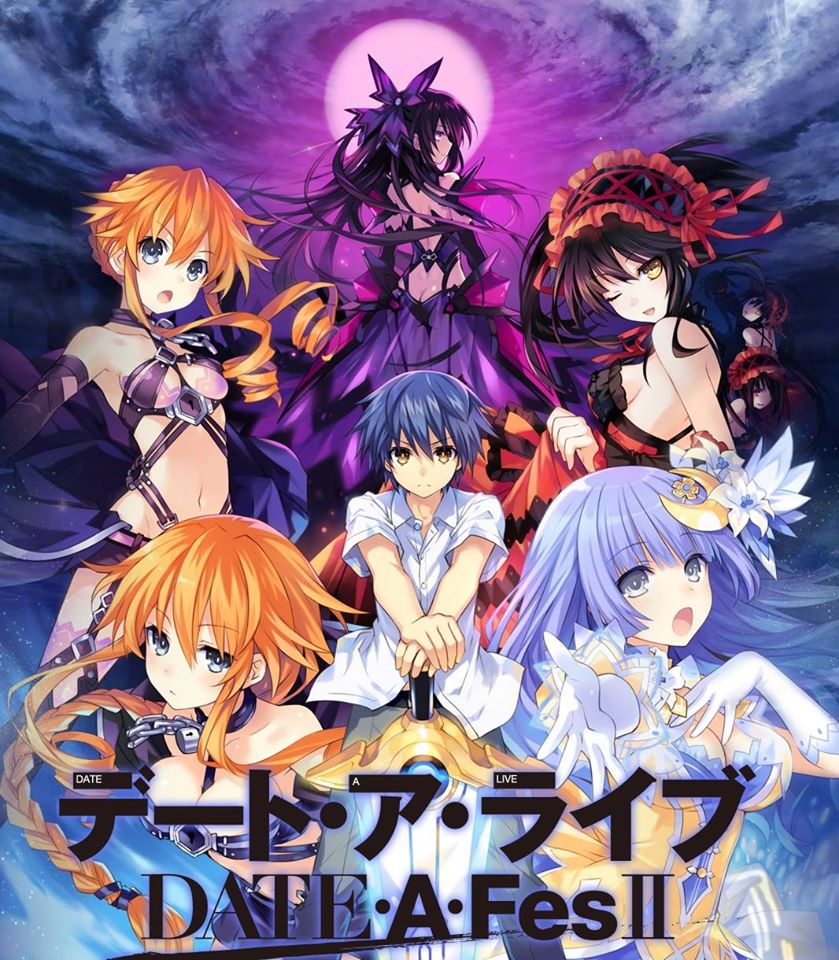 Date A Live is a Japanese light novel series written by Koushi Tachibana and illustrated by Tsunako. An anime adaptation series aired on TV from April 6 to June 22, 2013. Each episode was streamed in lower quality on Niconico a week before its TV premiere. Following the end of the first season, a second season was announced, titled Date A Live II, which began airing from April 11 to June 13, 2014. A theatrical film adaptation has been announced and slated for Summer 2015.
Date A Live Synopsis from Haruhichan.
Itsuka Shido is a high school boy. On the last day of the spring holidays, an explosion destroys the town and a girl in armor appears in front of him. Shido's sister-in-law, Kotori, tells him that the girl is called "Special Disasterous Designated Creature: Spirit", which causes a timespace quake. Kotori disclosed that she is the commander of the anti-spirit organization Ratatosk and orders him to go out on a date with the spirit girl. Kotori says, "I don't ask you to beat the spirit. Just let her fall in love with you and save the world."
Source: yaraon