The official website of the Digimon Adventure 15th Anniversary has Davis (Daisuke) from the second season of the Digimon anime, Digimon Adventure 02, in its meta tags. This may hint that he might appear in the upcoming Digimon Adventure tri. anime, as well as any other characters from the second season.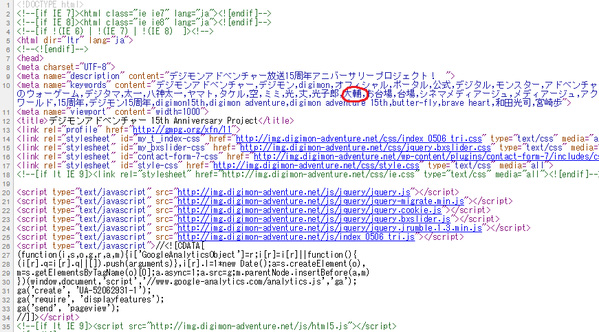 Davis himself is the main character from Digimon Adventure 02 and this piece of information could hint that he could be appearing in the third season. This could also mean that other characters or Digimon from the second season would also appear and that the events that occurred in 02 could carry over. There is also a possibility that his name is there just for SEO.

The first footage of Digimon Adventure tri. has been recently released which has revealed lots of new information about the upcoming series. It has revealed that the anime will be released in Japanese cinemas and will run for a total of 6 episodes. The first episode will be titled Saikai (Reunion). An event will be held on August 1st which will have a special screening of the anime's first episode, before being released in Japanese cinemas on November 21st this year.
The cast members of the 8 Digi-destined have also been revealed. The voice actors and actresses from the previous anime will not return and will instead include a new cast:
Natsuki Hanae (Inaho Kaizuka from Aldnoah.Zero) will voice lead character Taichi "Tai" Yagami
Suzuko Mimori (Umi Sonoda in Love Live! School Idol Project) voices Sora Takenouchi
Yoshimasa Hosoya (Junpei Hyuuga in Kuroko's Basketball) as Yamato "Matt" Ishida
Mutsumi Tamura (Alibaba Saluja from Magi: The Labyrinth of Magic) is voicing Koushiro Izumi
Hitomi Yoshida (Haru Miura from Katekyo Hitman Reborn!) will voice Mimi Tachikawa
Junya Ikeda (Ataru Suruga in Ginga Kikoutai Majestic Prince) voices Jo Kido
Junya Enoki (Shion Kiba from Cardfight!! Vanguard G) as Takeru Takaishi
Mao Ichimichi (Kazumi Schlierenzauer from Gokukoku no Brynhildr) will play Hikari Yagami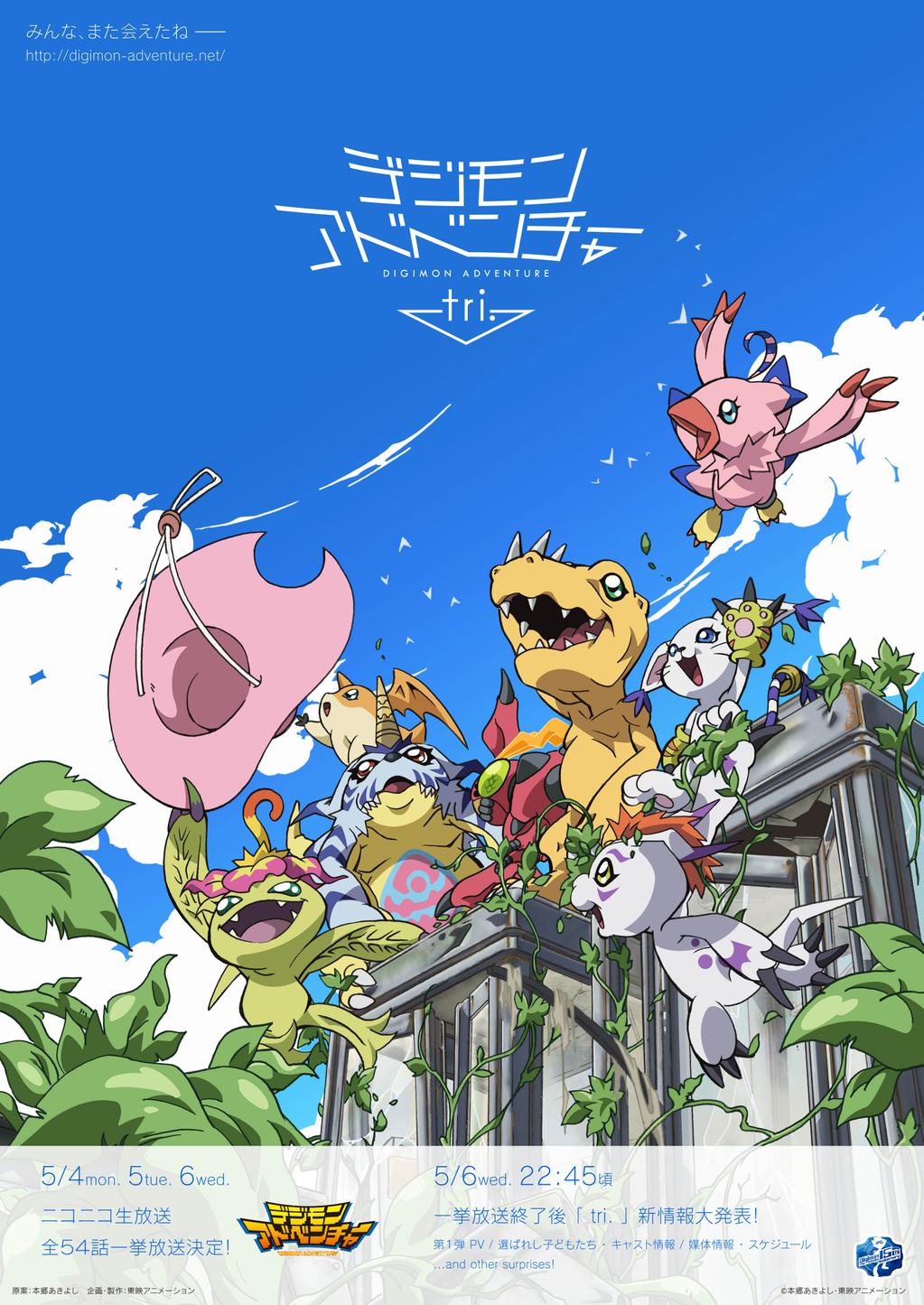 Recently the official website also revealed a new key visual for the series. In addition to this, it has also been revealed that the Kouji Wada will return to do the opening theme song "Butter-Fly" while Miyazaki Ayumi will return to perform "Brave Heart" for the insert song. The Digimon cast will remain the same.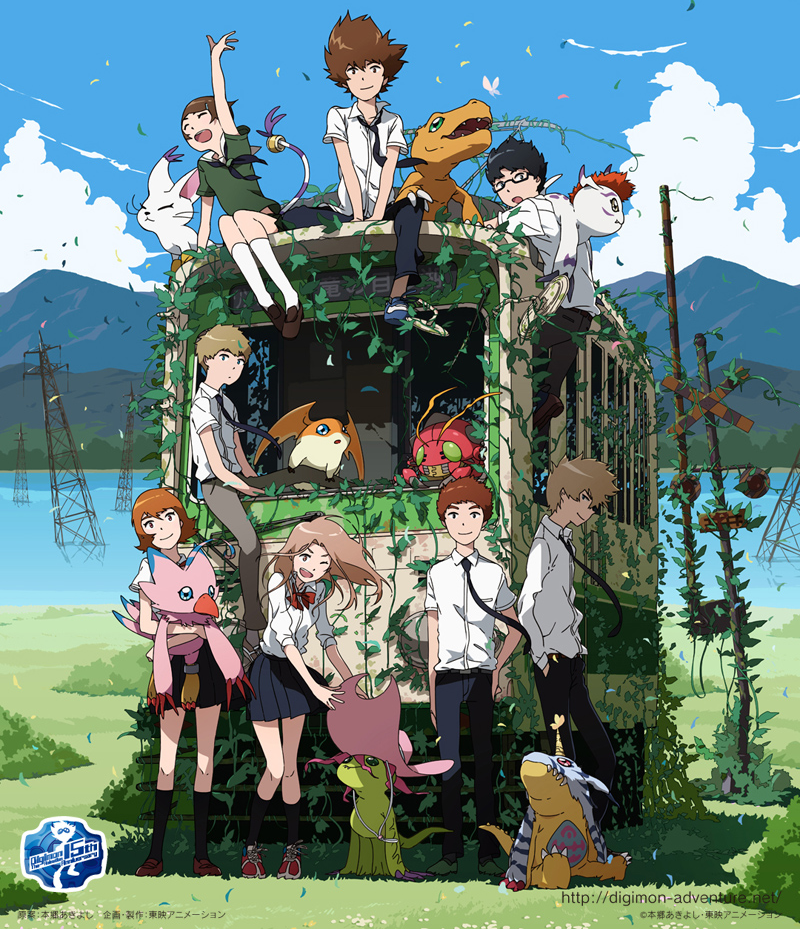 The main staff members of Digimon Adventure Tri. includes:
Director: Keitaro Motonaga (Date A Live, Katanagatari)
Anime Character Designer: Atsuya Uki (tsuritama, Cencoroll)
Series Composer: Yuko Kakihara (Sora no Otoshimono, Persona 4: The Animation)
Animation Studio: Toei Animation (Sailor Moon Crystal, One Piece)
The Spring 2015 anime will be set 6 years after the end of the original series, and 3 years after Digimon Adventure 02. The newly announced anime will be produced by Toei Animation (Sailor Moon Crystal, One Piece) and follow 17 year old Tai who is currently in high school with Agumon. Toei Animation released the first teaser video about the new series:
Digimon (Digital Monsters in Japan) is a large multimedia franchise that was based on Bandai's Digivice products, which first released in 1997. The toys were based on Tamagotchis, which were also produced by Bandai. The toys were seen as more female orientated products, so Bandai created a new line of products for a male equivalent. The first anime adaptation, Digimon Adventure, was produced in 1999 by Toei Animation. A film and TV anime were released alongside each other in 1999, the movie being a 20 minute anime produced by Mamoru Hosoda (Wolf Children, The Girl Who Leapt Through Time). Since then there has been numerous anime series, toys, figures, manga, video games and trading card games in the franchise. And this year, will mark the 15th anniversary of Digimon Adventure.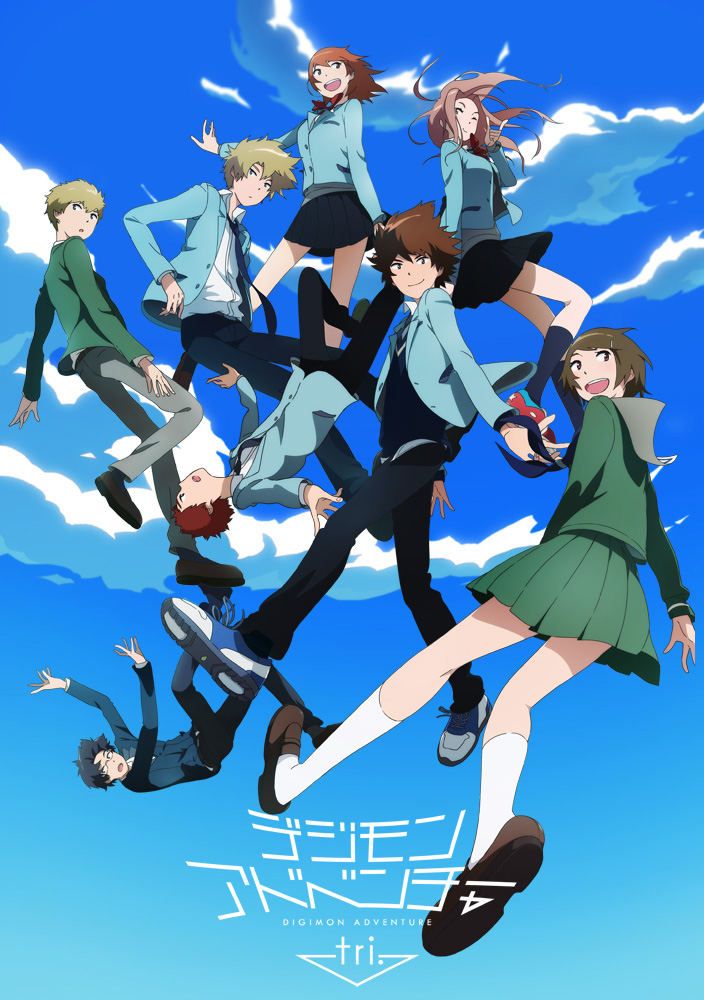 Only time will tell whether if Davis or any of the other characters from Digimon Adventure 02 will appear in the upcoming anime. Digimon Adventure tri. will be a 6 part anime film series with the first episode releasing in Japan on November 21st this year. An advanced screening of the episode will be revealed at Digi-Festa on August 1st. Further information about the anime will be revealed soon.
You can click on the Digi-Egg on the anime's official website: http://digimon-adventure.net/
And follow the campaign on Twitter: @Digi_advntr15th
Source – Anime News Network, Yaraon