The official website of the Date A Live Movie: Mayuri Judgement began streaming a new promotional video for the upcoming summer 2015 movie last Wednesday. The new video itself is to advertise the film's Singaporean release, while also giving us a glimpse of some of the events in the film and focusing on the girls of the series. Additionally, the main theme of the movie is also previewed, Invisible Date by sweet ARMS. The movie is directed by Keitaro Motonaga (Date A Live, School Days) and animated by Production IMS (Date A Live II, Ore, Twintail ni Narimasu).
Date a Live: Mayuri Judgement will release in select theatres across Singapore from October 29th. The film already released in Japan earlier this year in August.
Previous promotional video:
Previous teaser videos:
A new visual for the upcoming summer 2015 movie was also revealed earlier: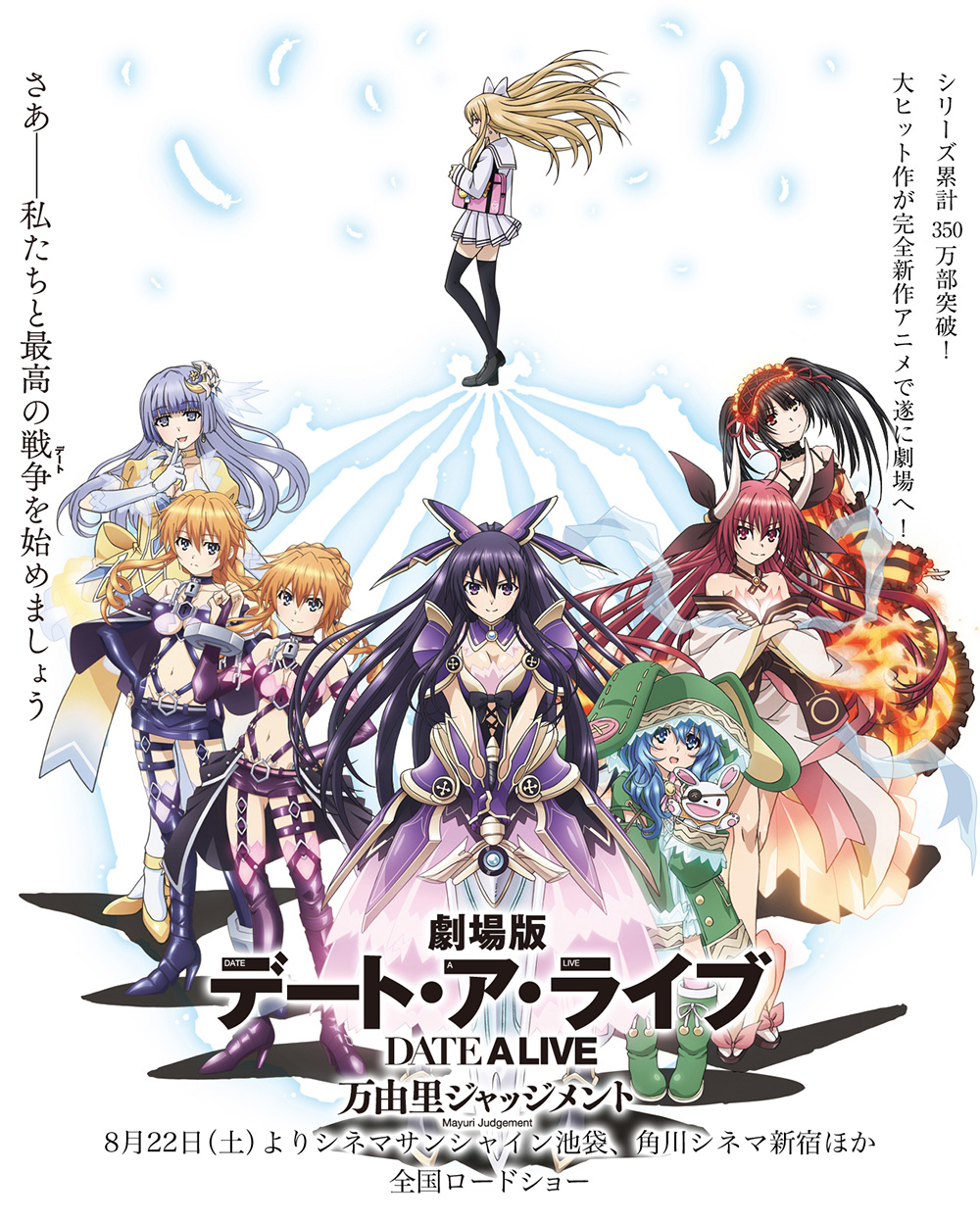 Advance tickets for the film have opened earlier this year and various Japanese outlets offered various bonuses if you pre-ordered the tickets from them, with 8 stores offering limited edition bundles with the tickets. The outlets and bonuses are: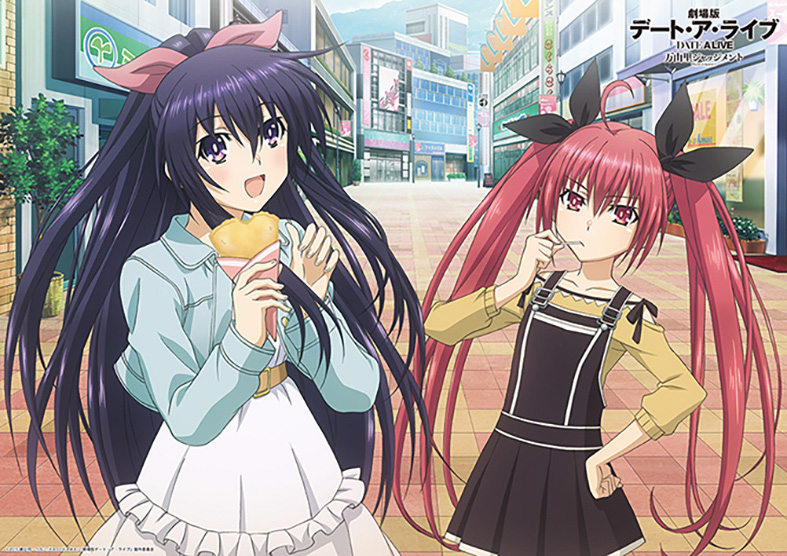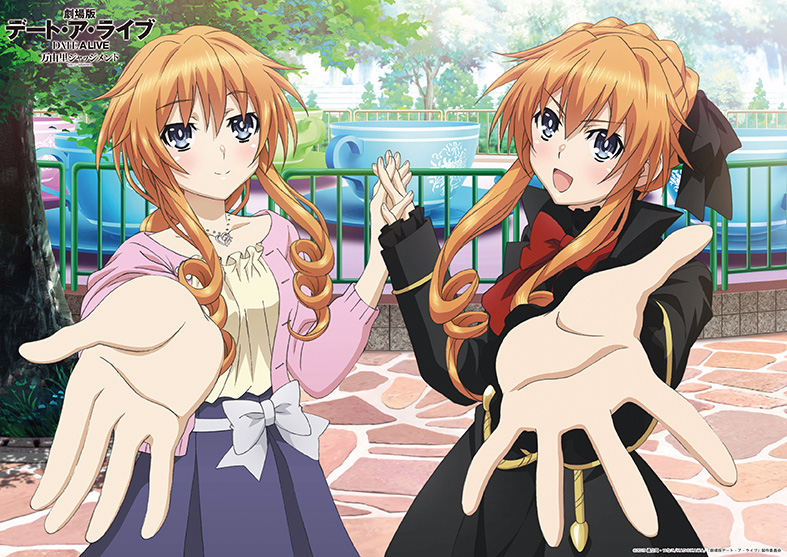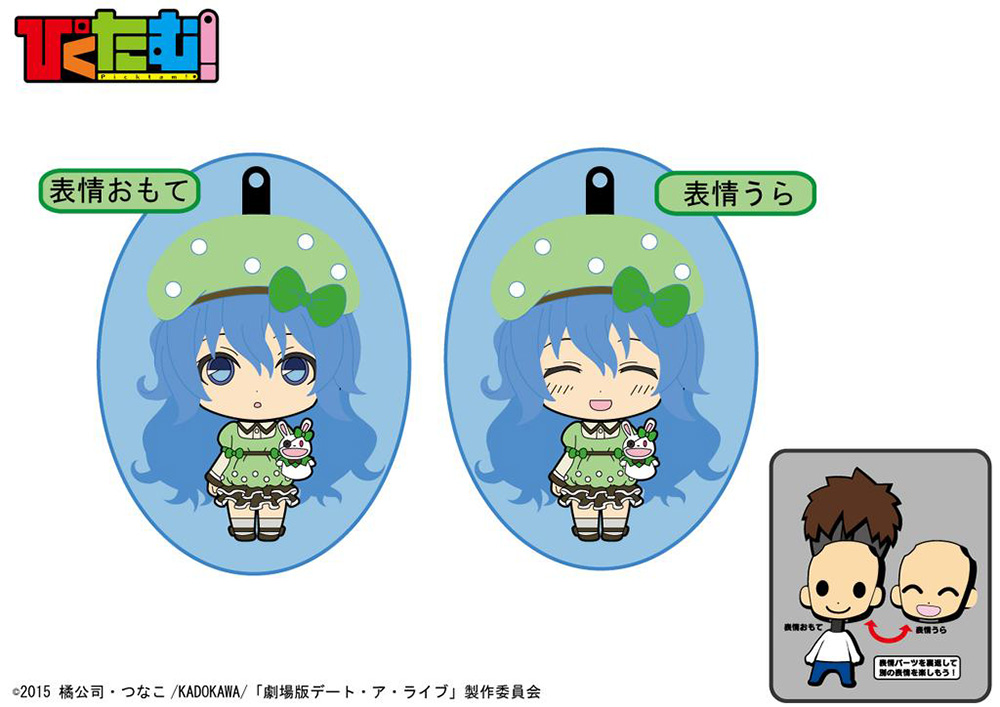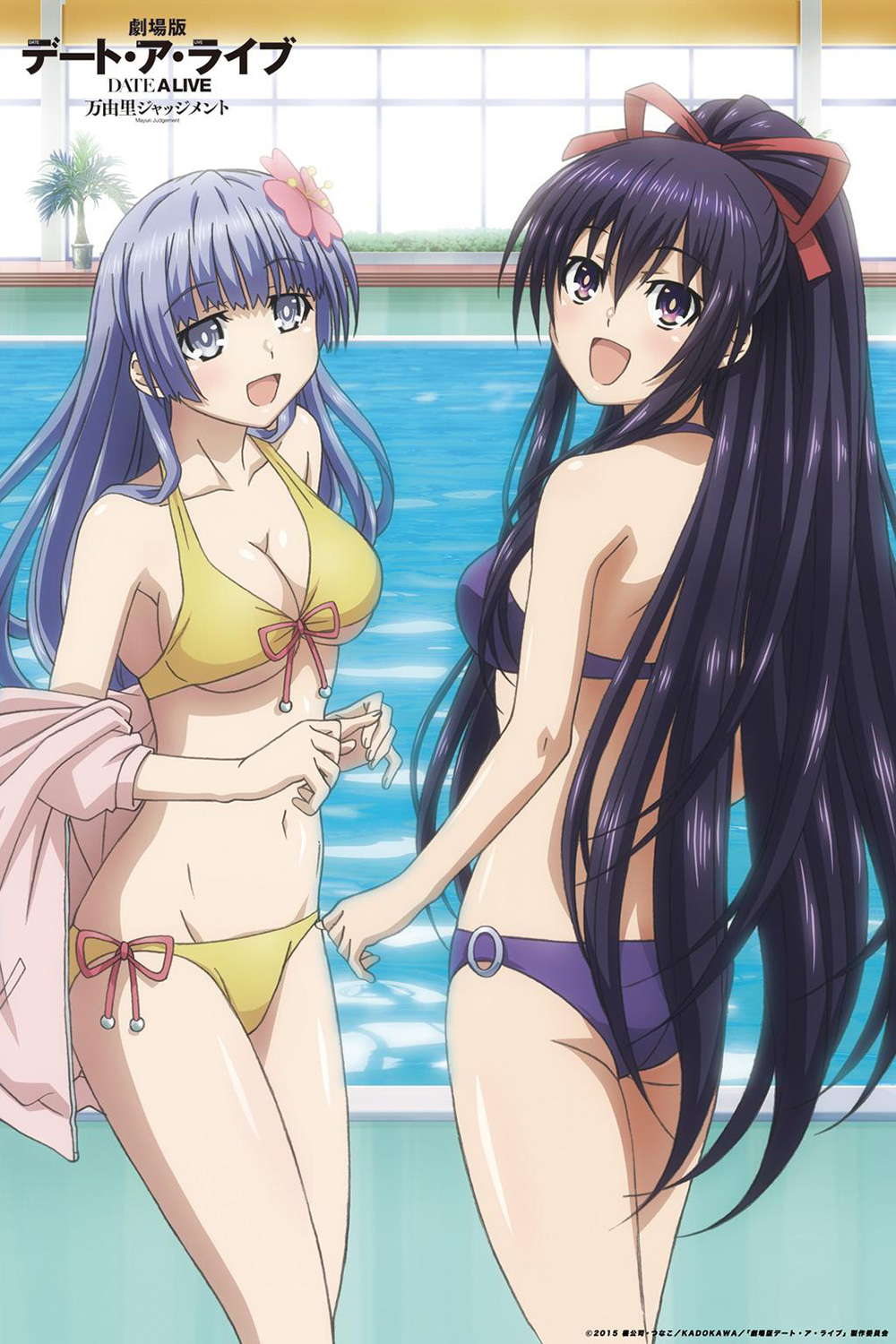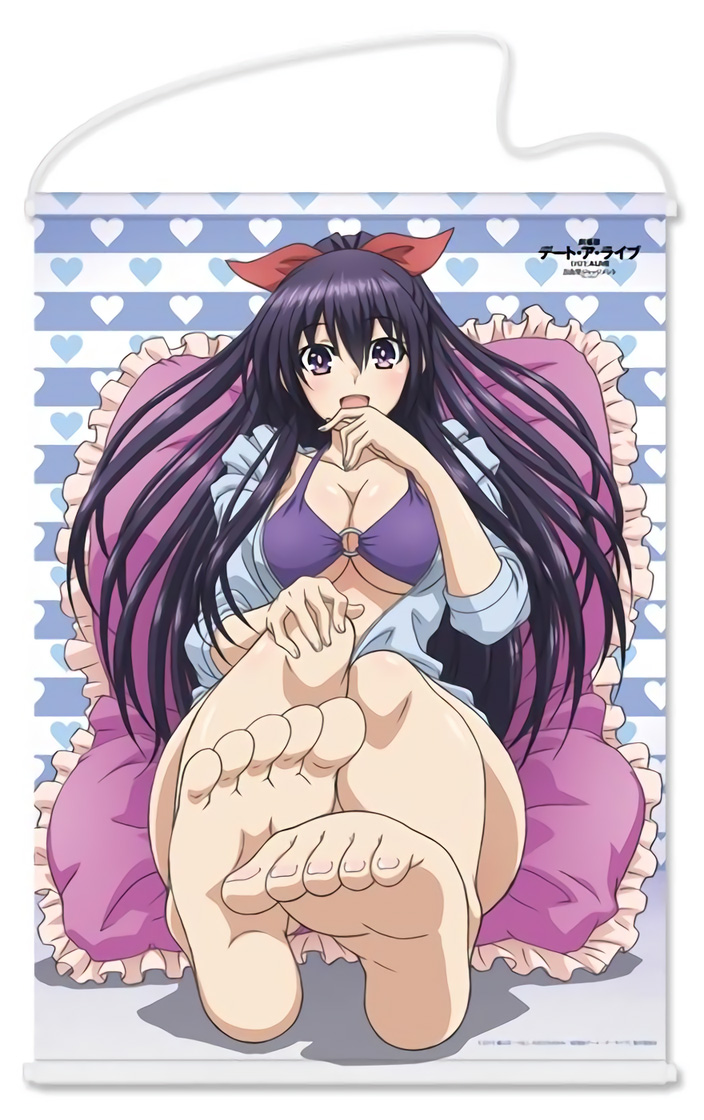 Previous Visual: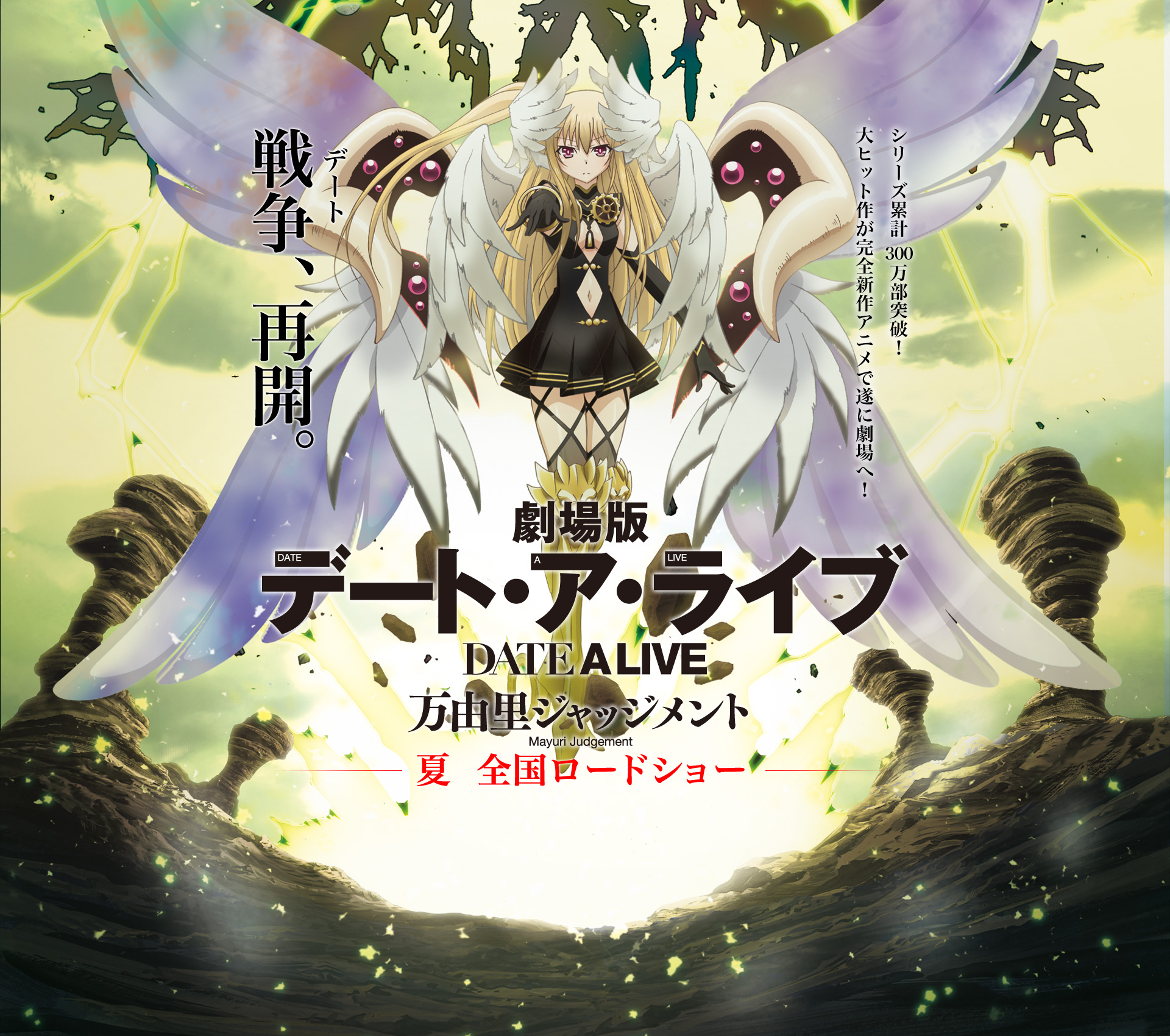 Date A Live II episode 10 movie announcement:
Fantasia Bunko is also publishing a fan book for the series by original creator Koushi Tachibana and character designer Tsunako, titled Date A Live Material. Fantasia Bunko will release the fan book on March 20, and will include explanations on the characters, a short story exclusive to the book, and a dialogue between Tachibana and Tsunako regarding behind-the-scenes stories on the production the series, and a discussion about "Episode 0."
Date A Live is a Japanese light novel series written by Koushi Tachibana and illustrated by Tsunako. An anime adaptation series aired on TV from April 6 to June 22, 2013. Each episode was streamed in lower quality on Niconico a week before its TV premiere. Following the end of the first season, a second season was announced, titled Date A Live II, which began airing from April 11 to June 13, 2014. A theatrical film adaptation has been announced and slated for Summer 2015.
Date A Live Synopsis from Haruhichan.
Itsuka Shido is a high school boy. On the last day of the spring holidays, an explosion destroys the town and a girl in armor appears in front of him. Shido's sister-in-law, Kotori, tells him that the girl is called "Special Disasterous Designated Creature: Spirit", which causes a timespace quake. Kotori disclosed that she is the commander of the anti-spirit organization Ratatosk and orders him to go out on a date with the spirit girl. Kotori says, "I don't ask you to beat the spirit. Just let her fall in love with you and save the world."
Source: Date A Live official website