Madman Entertainment began streaming the English subtitled trailer for the Dragon Ball Z Movie 15: Fukkatsu no F earlier this month which is now currently out in numerous cinemas and theatres across Japan. A North American release of the film, with an English dub, will be released by Funimation this Summer. An Australian release by Madman will also release later this year.
This new trailer features various battles that will be fought in the film between the Z Warriors and the return of Frieza, who is now gold, and his forces. It also previews the movie's insert song "F" by Maximum the Hormone and the main theme "The Oath of Z" by Momoiro Clover Z. The movie features a new original story written by the manga's creator Akira Toriyama, similar to the 2012 Dragon Ball Z: Battle of Gods film. Toriyama will be more involved with the upcoming film, being credited with the original concept, screenplay and character designs.
Previous Japanese trailers:
Main Visual: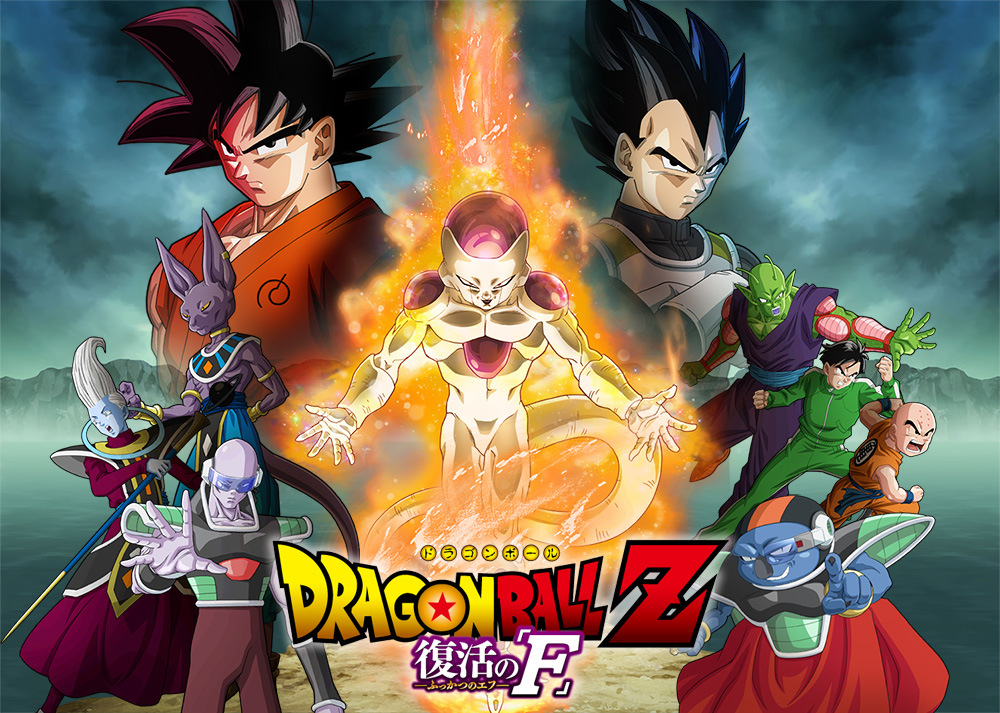 Dragon Ball Z Movie 15: Fukkatsu no F synopsis from Haruhichan:
An Earth where peace has arrived. However, remnants of Frieza's army Sorbet and Tagoma (from the Japanese word for 'egg') arrive on the planet. Their goal is to revive Frieza with the dragon balls. Their dastardly wish is granted, the "F" that plans its revenge against the Saiyans is revived…!
You can visit the film's website here: http://www.dragonball2015.com/
Source: Otaku Tale