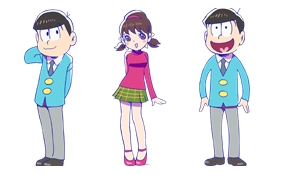 In addition to the previously announced cast for the Fall 2015 anime, Osomatsu-san, the official website of the anime added three more voice cast for the characters, two of them are Juushimatsu and Todomatsu, the last two of the Osomatsu sextuplets and the eye of their affection, Totoko.
New cast:
Previously announced cast:
Remaining cast with no voice actors yet:
Staff:
The prequel of the anime was aired with 86 episodes on February 13, 1988 to December 30, 1989 titled as Osomatsu-kun. The manga was published with 34 volumes under Shogakukan's Weekly Shounen Sunday magazine from 1962 to 1988. This Fall 2015 anime will be about Osomatsu-kun on his adult years.
Visual: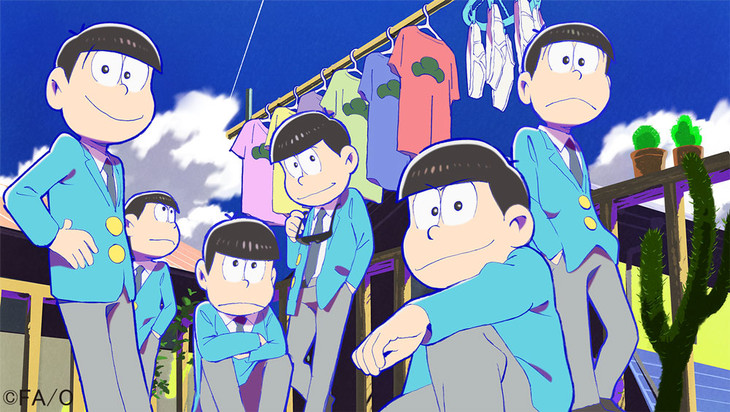 Source: Official Website
sevenpocky | Anime and Manga Enthusiast. Slice-of-life and Sports genre fanatic. Shoujo manga lover.
Oh, and I'm short and I love writing manga news.