The first thing one would notice when watching the OP is "Wow, those are some oversized… eyes". For some reason, even by anime standards each character's eyes look a bit eerie! But that's clearly not the focal point of the show. Jitsu Wa Watashi Wa is bound to be a fun (if not slightly ecchi) harem anime, and the OP promises just that."Himitsu wo Choudai" by Ars Magna is the track that plays during the sequence and one can watch it below!
http://www.dailymotion.com/video/x2wx9xn
The ED comes with a fairly upbeat tune of its own as the screen pans across what appears to be the show's "main girl", the green haired beauty Youko Shiragami. The track is "Ienai Ienai" by Hilcrhyme, and the visuals are fairly simplistic, but a nice ending touch to an episode. Check it out below!
http://www.dailymotion.com/video/x2wxaml
The Jitsu wa Watashi wa anime debuted last July 7th on TV Tokyo and TV Osaka at 1:35am JST.
The main cast of the anime include: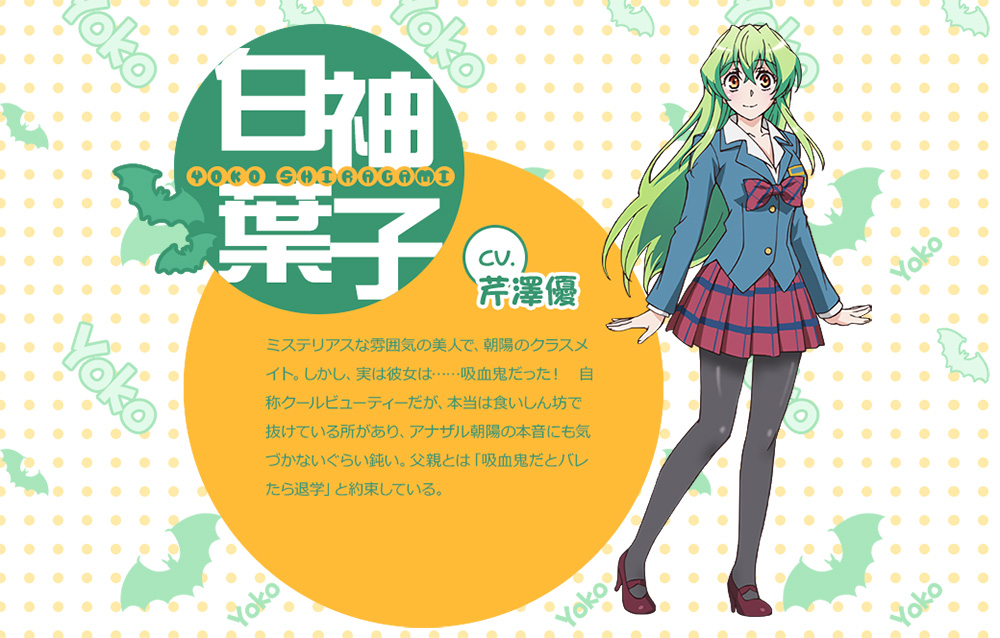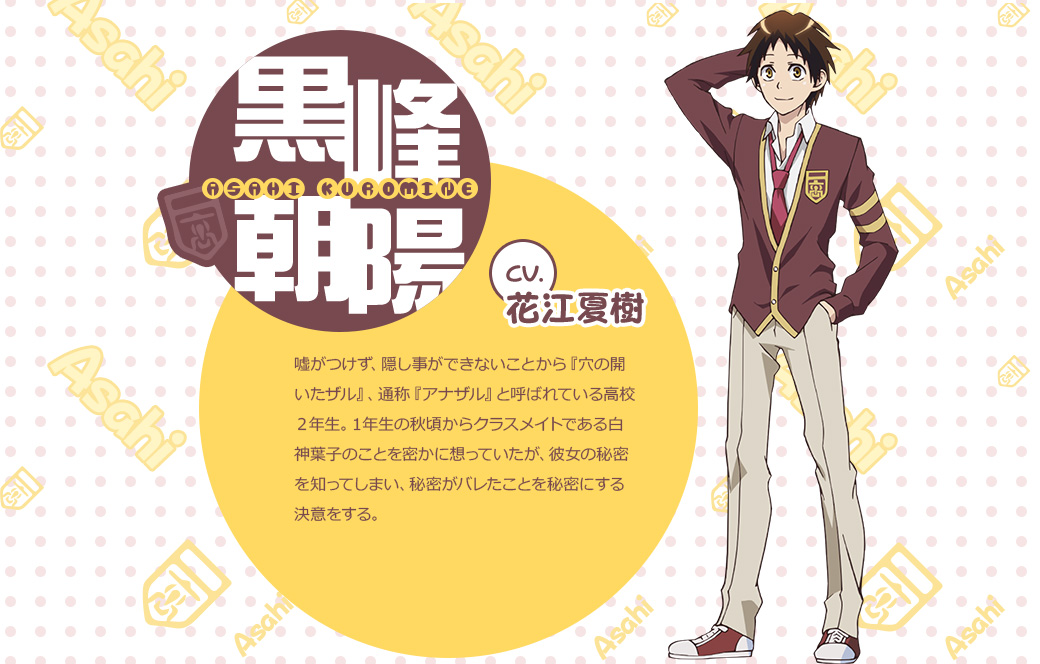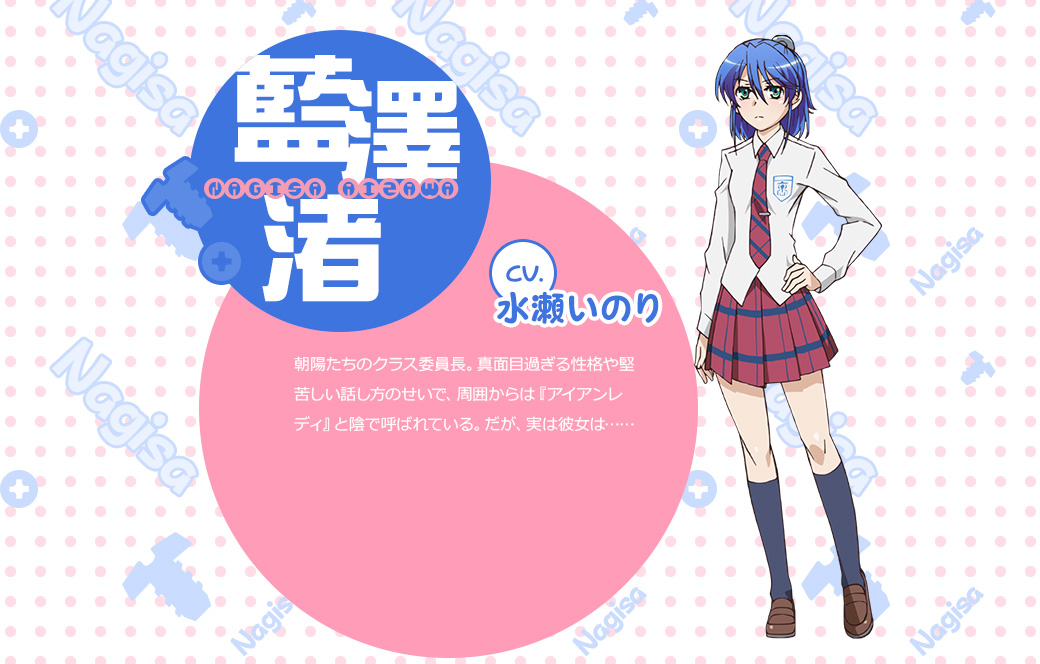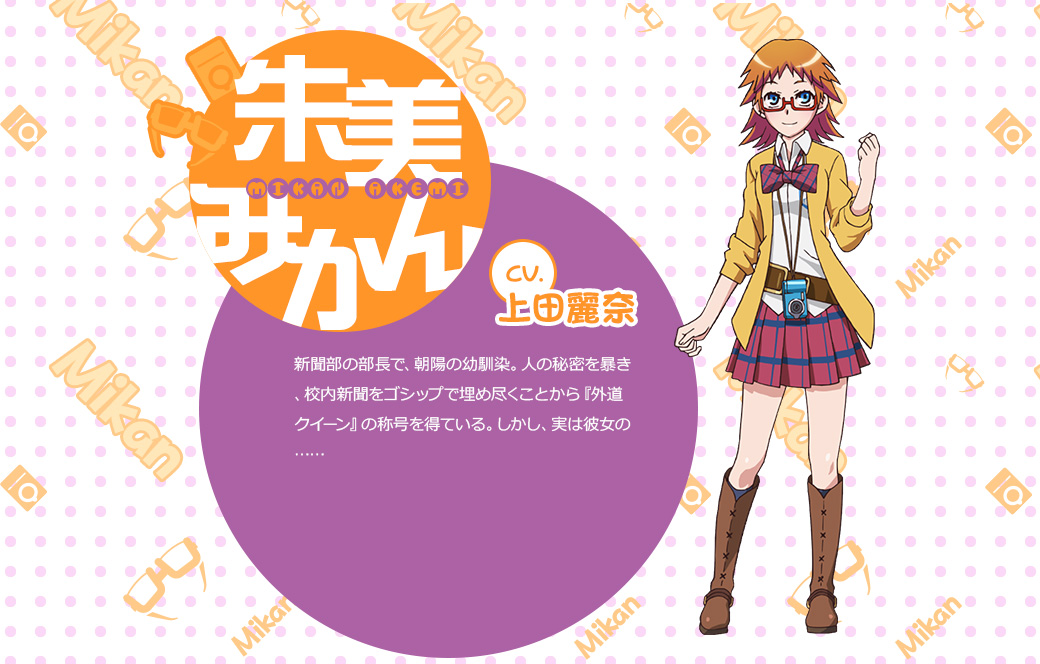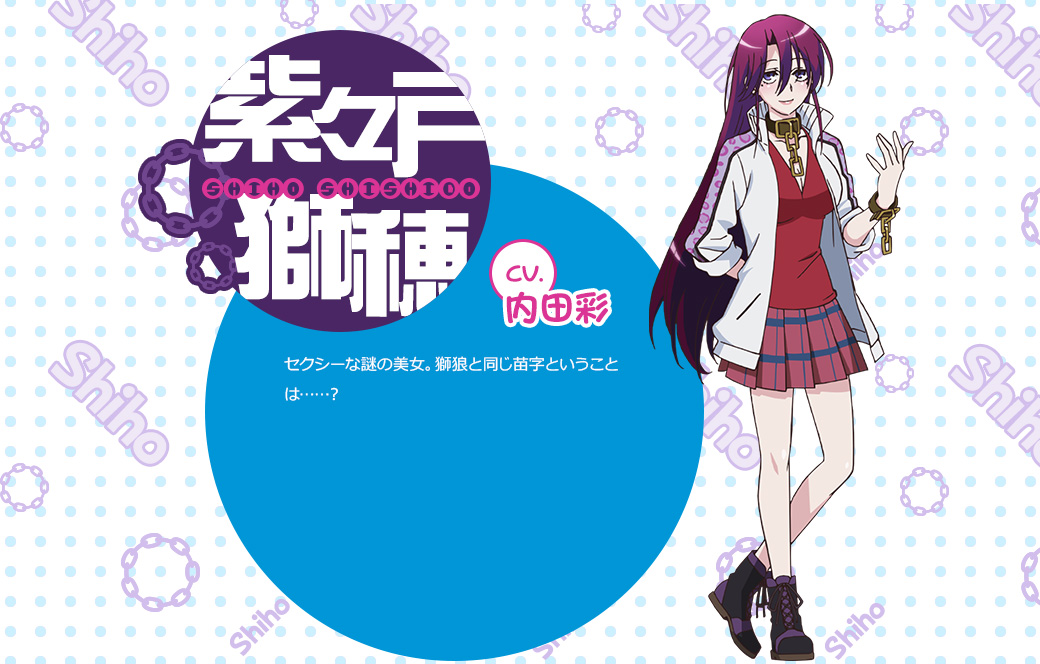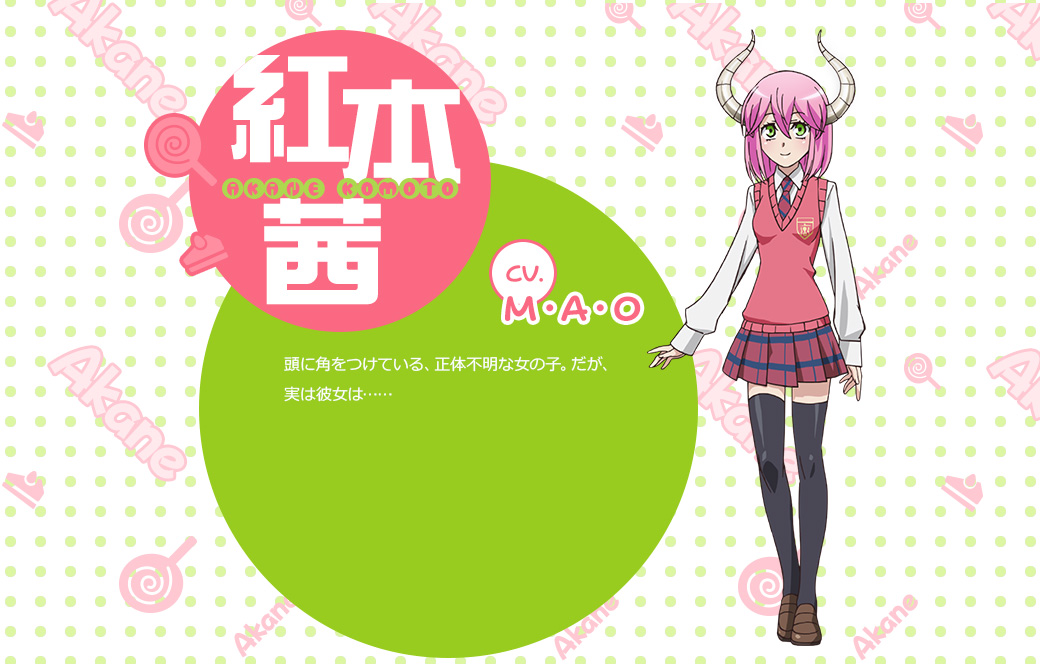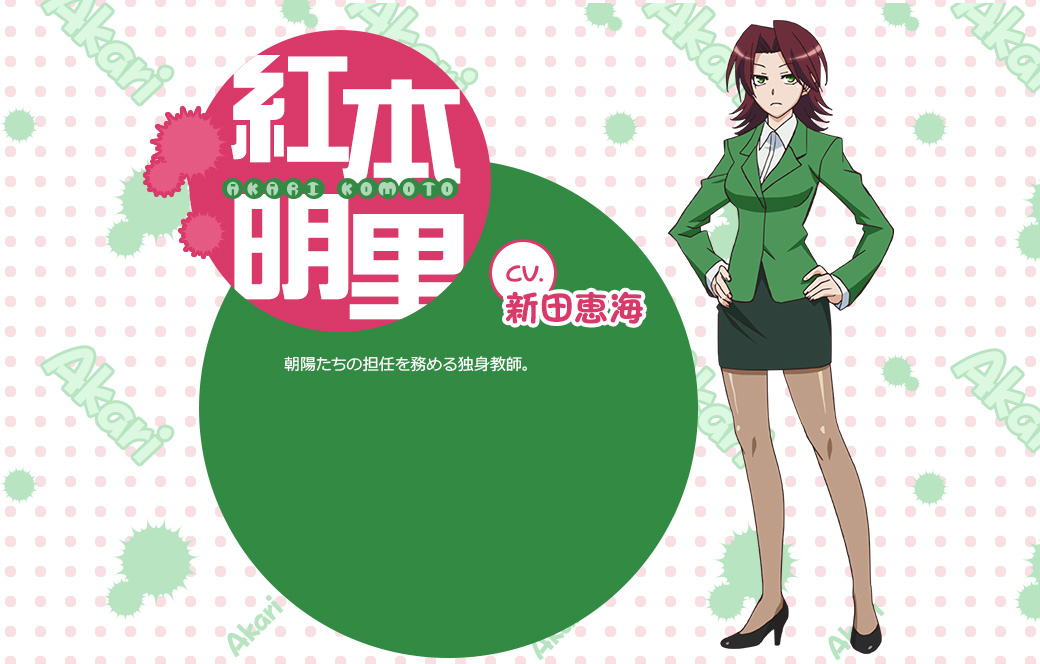 The main members of the Jitsu wa Watashi wa production staff includes:
Jitsu wa Watashi wa (The Truth Is I Am…) is a romantic comedy manga written and illustrated by Eiji Masuda. The series began in 2013 in Akita Shoten's Weekly Shonen Champion magazine where a total of 11 volumes have been published to date, with the latest volume releasing on April 8th this year.
Jitsu wa Watashi wa synopsis from Haruhichan:
Meet Kuromine Asahi, "the man who can't lie," On the way home, he just learned an important secret. That his crush, Shiragami Youko, is actually a vampire!

Can Asahi actually keep her secret?

It's a fun, clumsy, one of a kind vampire romantic comedy!

More information will be released in the near future.
You can visit the anime's website here: http://jitsuwata.tv/
And follow their Twitter: @jitsuwata_anime