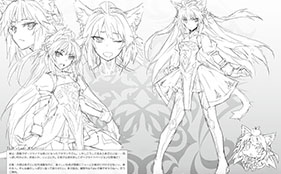 With comiket 87 on the way, TYPE-MOON have released a PDF of the Fate/Apocrypha artbook from comiket 86 in order to help promote their planned releases.
The upcoming releases include novels Lord El-Melloi II Case Files by Mita Makoto and Sakamoto Mineji, Fire Girl 3 AL written by former Liar Soft screenwriter Meteo Hoshizora, and illustrated by BunBun, and Fate/Apocrypha volume 5 by Yuuichirou Higashide with illustrations by Ototsugu Kono as well as manga Fate/Strange Fake by Shizuki Morii, based on the 2008 elaborate April Fool's joke which was a single bonus novel included with TYPE-MOON Ace from TYPE-MOON and author Ryohgo Narita (Baccano, Durarara!!).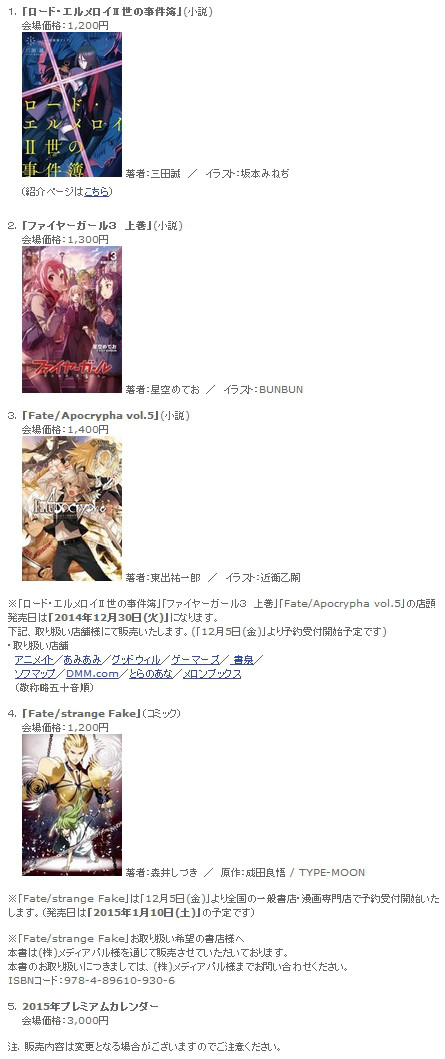 A Lord El-Melloi II Case Files website was also launched and has a visual of the series.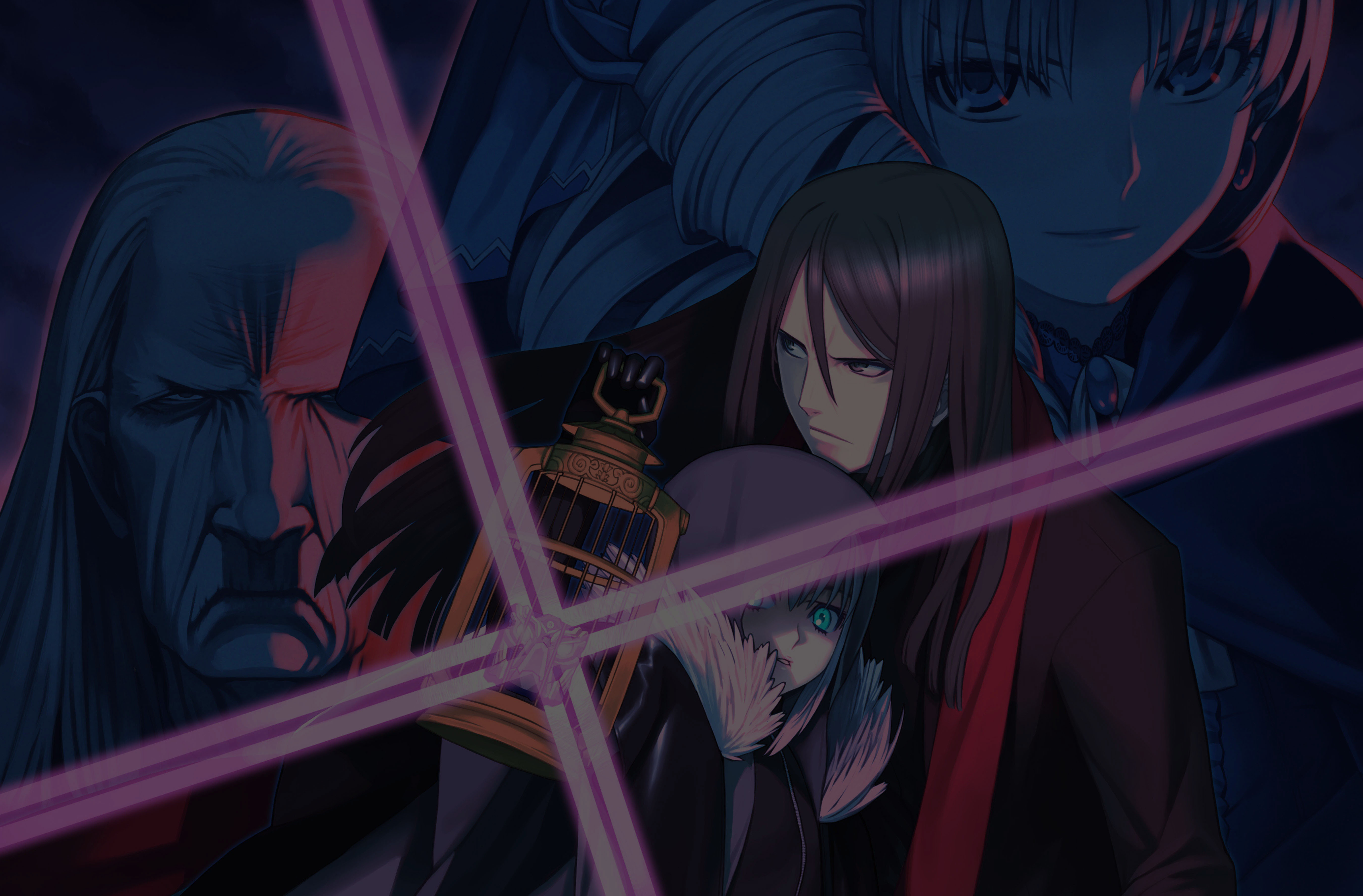 Here are a few pictures of character designs that are featured in the Fate/Apocrypha artbook PDF that TYPE-MOON released:
Source: Crunchyroll, otakomu