Ladies, and Gentlemen!
Boys, and girls!
Children of all ages! Er, Well.. maybe more 14+.
Today we have another figure from e2046, as a part of their "Gathering" set of figures.
She's based on Tina from the Dead or Alive series of fighting games for the arcade and Xbox consoles.
Since releasing of our very first project, ORI Team dedicates in bring you the rarest and most wanted designs. According to observations, Western Beauties model is one of the hottest trends. Thus, we are making this new attempt and presenting our latest Fashion project.
Let us introduce Tina. This sexy lady has a gorgeous typical blondie face. However, I believe it is her well-shaped body and special design Bikini that drew all your attentions. Innocent as she may seems,Tina is in fact a highly-skilled fighter. Guys please beware of her!
The details on Tina's accessories, jeans, boots and gloves were nicely presented in this illustration with a Old West style. ORI stated that they are going to bring this girl alive. Please look forward to this stunning Fashion new project from our experienced team!
Tina is the American-style wrestler of DoA. As you can see, she normally wears cowgirl outfits that uh.. shows off her big American tits.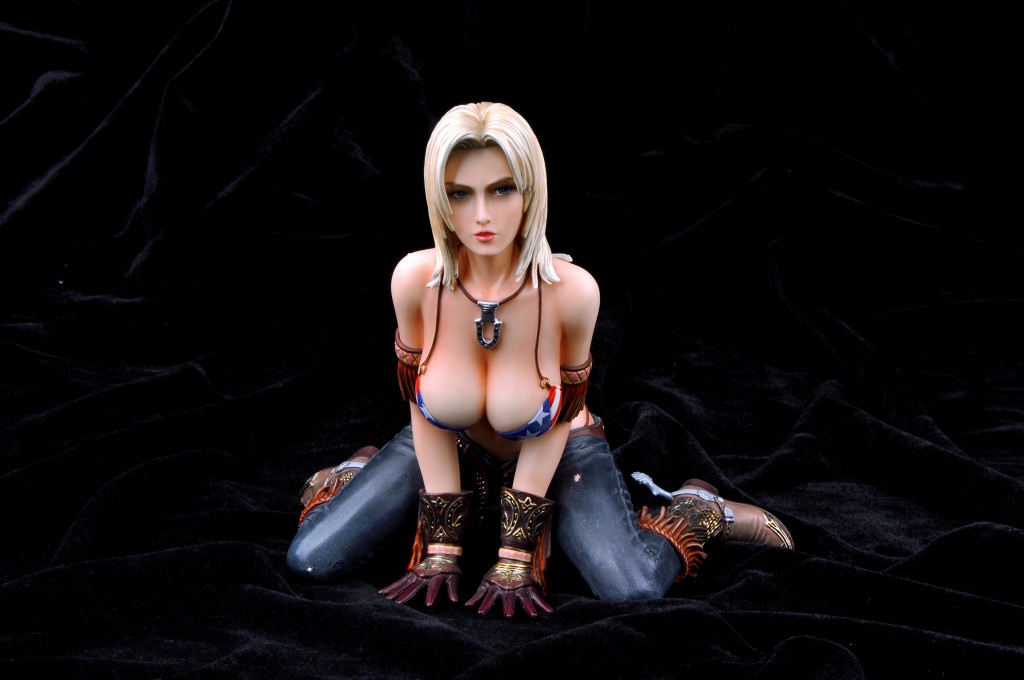 The first thing you notice besides the huge rack is well uh.. the giant boobs. Joking aside, the painting on this figure is actually top notch. All of the details on her jeans, gloves and cowgirl boots are spectacular. The skin tone is nothing to sneeze at either.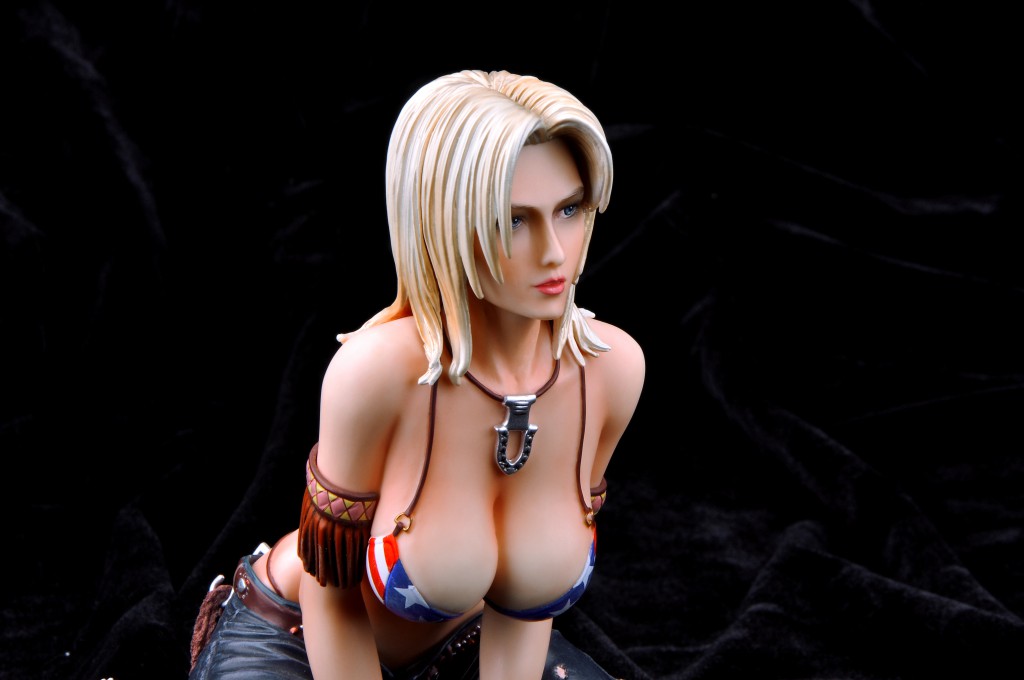 Some folks down in the South like to use an old horseshoe as a door knocker. Oddly enough, this horseshoe is above a pair of knockers. There's also a game called 'horse shoes' where you throw horse shoes at a pole.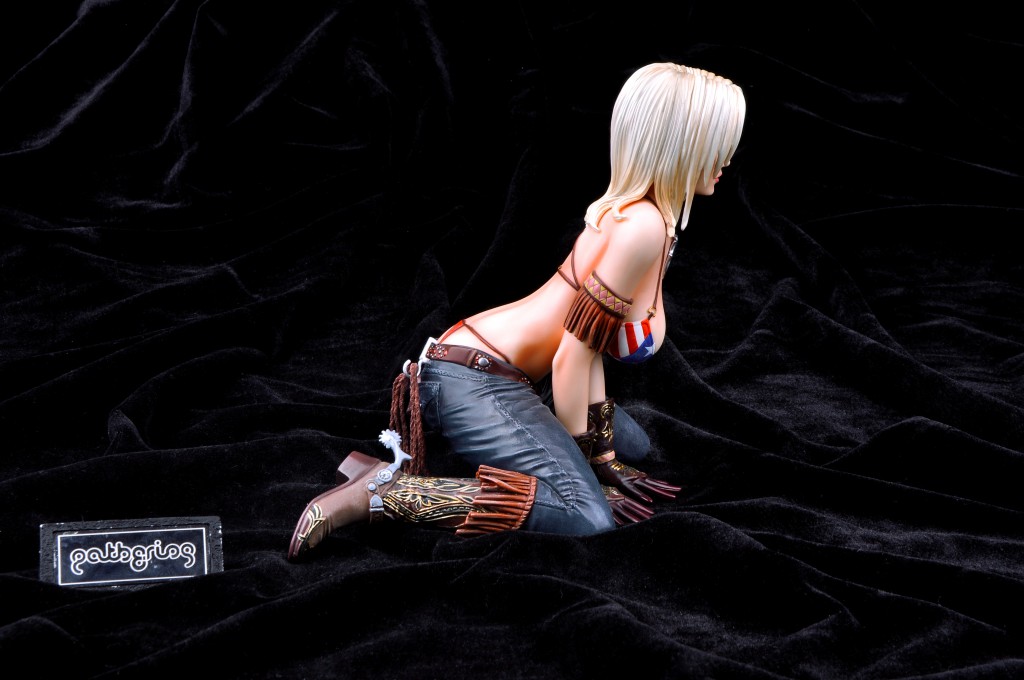 You can see some of the details of the jeans here, you can actually see the stitches in the fabrics. It's a very well sculpted and painted product. She would have to have been literally poured into those pants; they're so tight.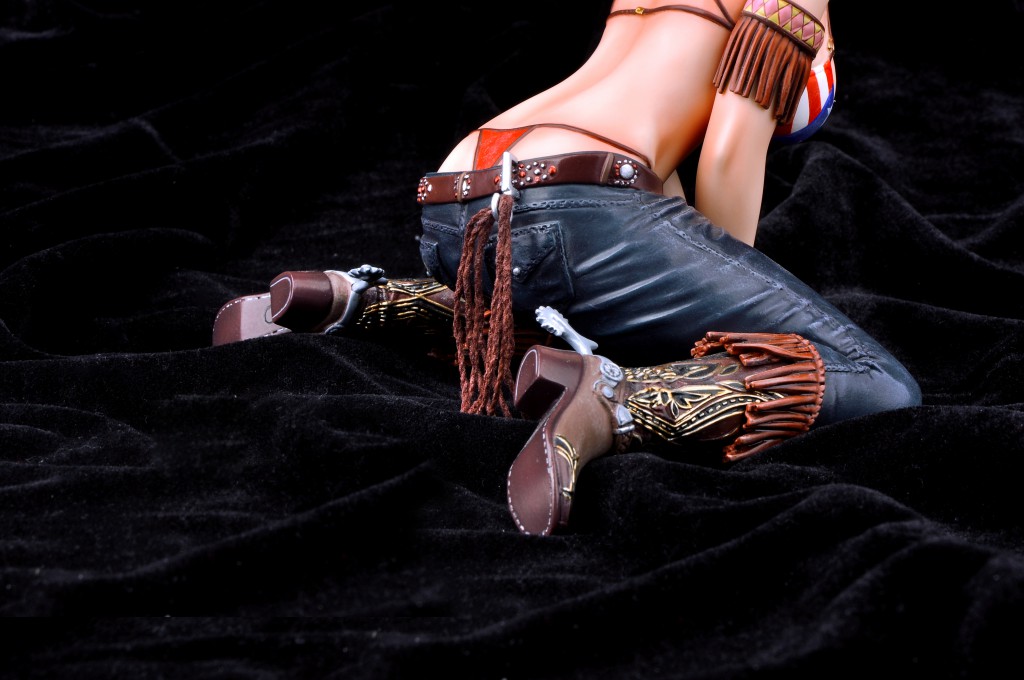 Here you really get a good view at the lower-end assets that Tina has acquired during her pro wrestling training. Also, for some reason I don't think blue jeans are the best thing to fight in.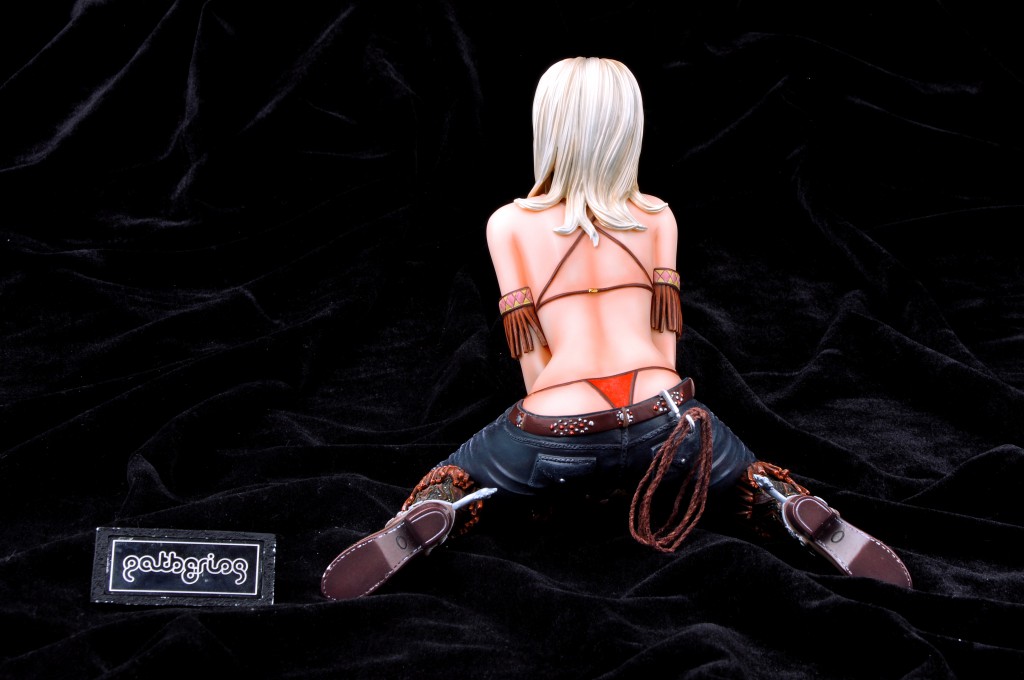 The outfit does have some odd Native American and Cowboy elements in it. Usually the cowboys and Indians are at war, but I guess both sides decided to pitch a tent and play with their peace pipes for her costume design.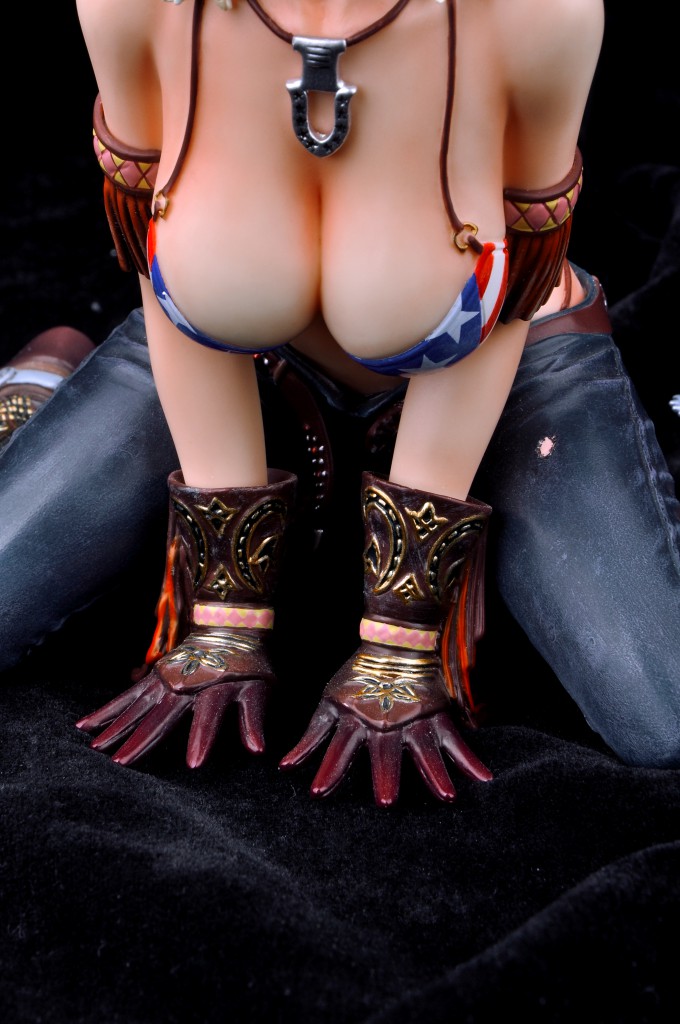 There you have it, folks! A very titillating review of another figure here in Haruhichan. Currently on e2046, Tina here is on special limited time preorder sale.. thing. My price breakdown will have the non-limited time discounted price. The figure is also on preorder (at the time of me writing this sometime in the past).
Height with Stand: 15cm ( 5.9 in)
Prepainted Price: $154.75 USD
Garage Kit Price: $44.99 USD
Prepainted Price per cm/in: $10.32 per cm, $26.22 per inch
Garage Kit Price per cm/in:  $2.99 per cm,  $7.63 per inch
While this figure is actually kind-of small, and high on the price per height. This is because of her pose only. The prepainted version is definitely worth the high price tag, if not just for the small amount of details put into the sculpting process itself.
Also, at the time of this post, the prepainted Tina is actually a limited run of only 50 units. So, it's best to preorder while you still have the chance.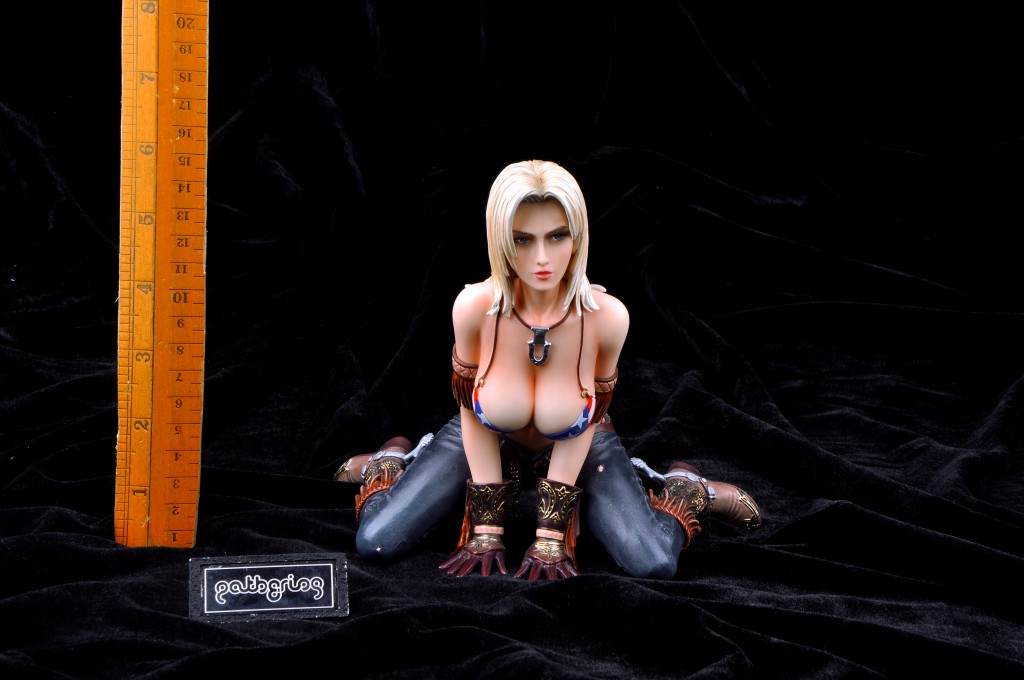 If you were wondering what giant American titties look like in the sculpting process, here's your chance to check out the process!